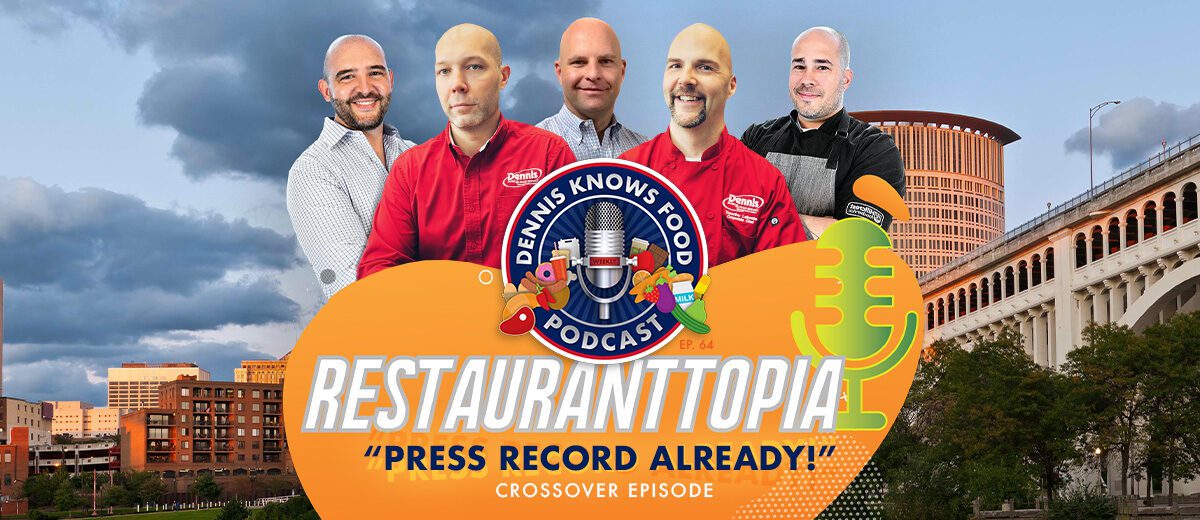 Episode 64 – Press Record Already
It's time to start tackling a huge marketing opportunity, one that can be accomplished completely in-house. Get your smartphone out of your pocket, it's time to hit record!
In this episode, we're discussing how restaurants can easily start creating video for powerful, personalized marketing content. Joining the conversation is the gang from Restauranttopia, a fun and informative podcast from Hillcrest Foodservice in Ohio. Get ready to take notes, there's a wealth of wisdom piled into this pod!
Like Dennis, Hillcrest is a member of the UniPro Foodservice cooperative. With over 850 member locations, UniPro Foodservice, Inc. is the largest food distribution cooperative in the United States. In fact, the cooperative of UniPro foodservice members is 4 billion dollars larger than the 4 "largest" national distributors COMBINED. Visit our UniPro page to learn more.
In addition to greater buying power, being a UniPro member provides opportunities to collaborate with like-minded distributors around the country (as we've done in this episode) to discuss business-building insights that we can share with our customers and the restaurant industry at large.
AVAILABLE ON THESE PLATFORMS & MORE!
APPLE PODCASTS SPOTIFY AMAZON MUSIC OVERCAST CASTBOX
Don't use the above podcast platforms? Find the episode audio here.
We look forward to your feedback, send an email to podcast@dennisexpress.com!