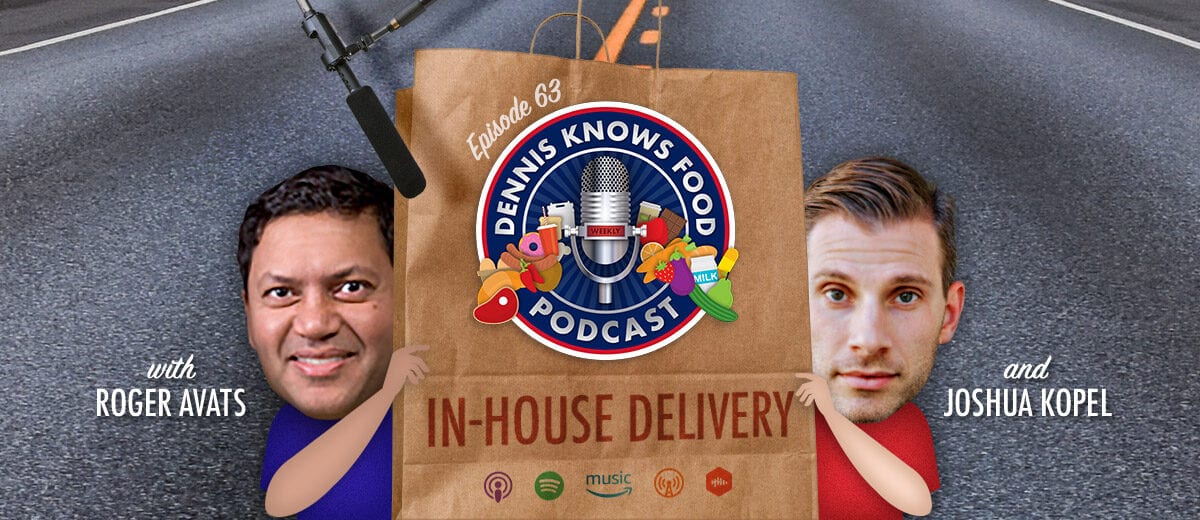 Episode 63 – In House Delivery
In this episode we're talking about delivery – getting food from point A to point B… from your kitchen to your customers.
In mid 2020, with dining rooms across the country shuttered, the question of "how to get food to customers without a dine-in option" quickly became one of the foodservice industry's top priorities. Stepping in to address this pandemic-driven problem were platforms like GrubHub, Postmates, UberEats and DoorDash. Otherwise known as third-party delivery platforms.
The attraction was almost immediate. They had the means to get food from a restaurant to someone who ordered it. All an operator needed to do was sign up. And, sure enough, it was basically that easy. After all, the convenience of existing apps and the infrastructure to deal with delivery was already in place. Closed doors turned into open takeout windows almost overnight. Then, the honeymoon period began to wear off…
AVAILABLE ON THESE PLATFORMS & MORE!
APPLE PODCASTS SPOTIFY AMAZON MUSIC OVERCAST CASTBOX
Don't use the above podcast platforms? Find the episode audio here.
We look forward to your feedback, send an email to podcast@dennisexpress.com!