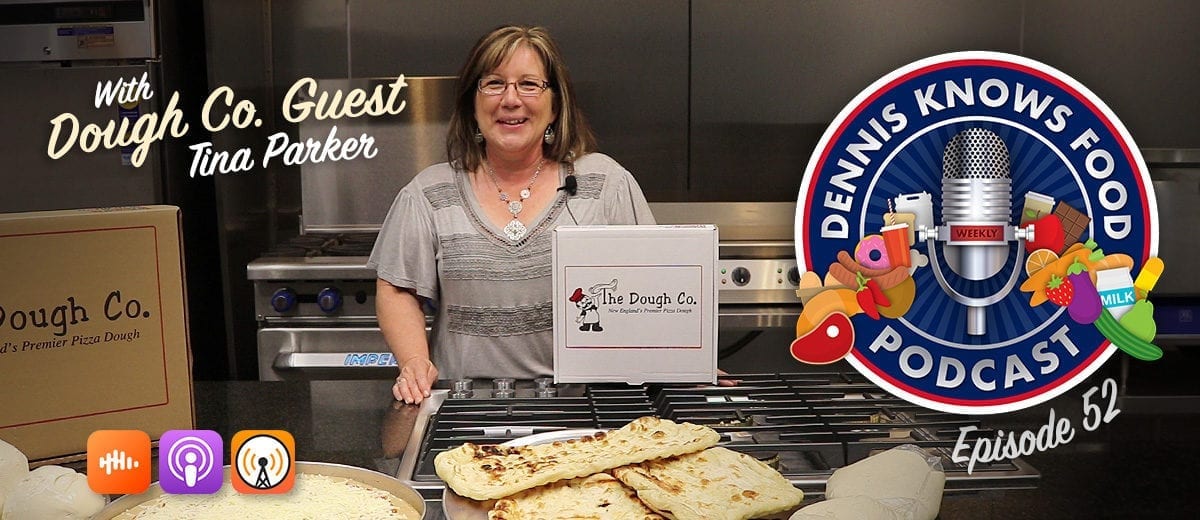 Episode 52 – Dennis Invests in Foodservice & Tina Talks Dough
After a whirlwind month we're back in the podcast studio, joined by Tina Parker of The Dough Co!
Our team has been working downright diligently over the past few months to bring the Dennis Difference to more customers, in more places. Part of those pursuits includes the addition of new employees; team members who will help support our mission and our customer's businesses. We'll share a few updates on our recent efforts in this episode. Also in this episode, Tina Parker of The Dough Co. joins us to talk pizza dough, and about a big change they've made!
LISTEN ON ITUNES LISTEN ON CASTBOX LISTEN ON OVERCAST
We've also got a fresh Foodie Fact! This week's fact is brought to you by Island Made Ocean Clams. Hear a clam question and get a clam answer in this episode!
Links mentioned in this episode include our website: www.DennisExpress.com and The Dough Co. website at www.thedough-co.com.
Subscribe to the Podcast – Subscribe Now (Subscribe with iTunes)
We look forward to your feedback, send an email to podcast@dennisexpress.com!