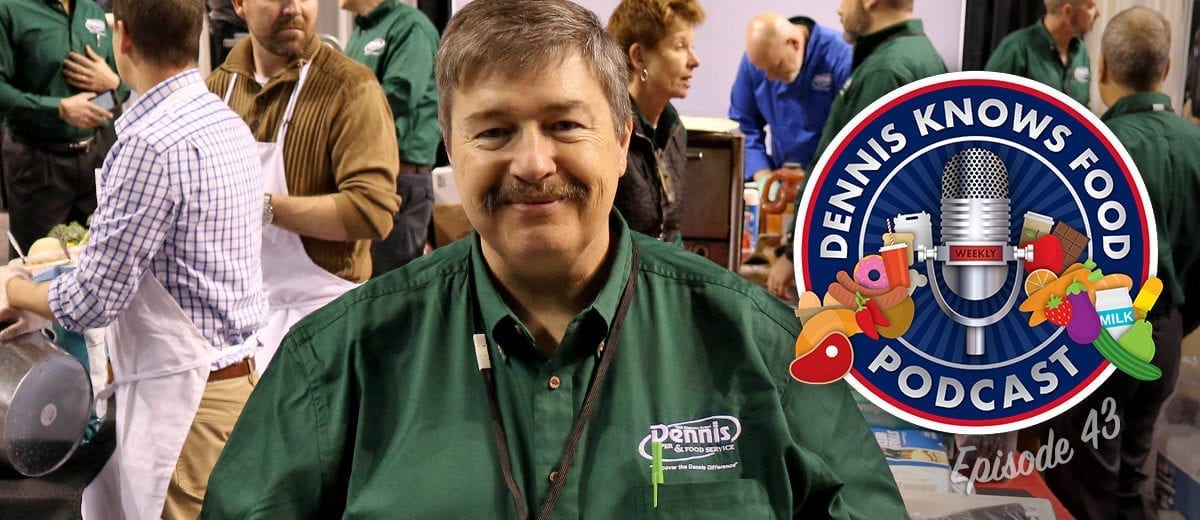 Episode 43 – Discovering Your Brand Message and Protein Questions with Chris Caler
In this extra-long episode we're talking about how to create the perfect brand message for your business, and we talk meat with our Protein Category manager Chris Caler!
This week's foodie fact is brought to you by our friends at Great Lakes Cheese Company. This week saw the celebration of "National Cheese Day" so, for our Foodie Fact we're asking… How many pounds of milk does it take to make 1lb of cheese?
LISTEN ON ITUNES LISTEN ON CASTBOX
Links and product information mentioned in this episode include our website: www.DennisExpress.com and the original article on building your businesses brand message here: [ARTICLE].
Subscribe to the Podcast – Subscribe Now (Subscribe with iTunes)
We look forward to your feedback, send an email to podcast@dennisexpress.com!