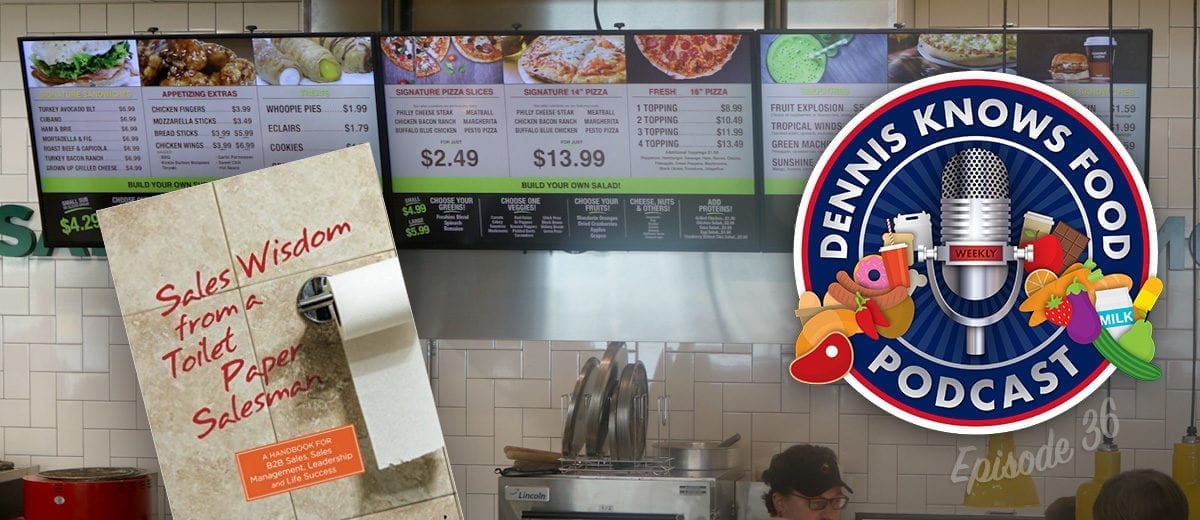 Episode 36 – New Products, C-Store News & Wisdom from a Toilet Paper Salesman
In this week's episode we've 13 new products, a report about c-store predictions for the future and sound advice from a toilet paper salesman. 

For this week's foodie fact, revealing the source of our inspiration would give the answer away… Do you think you know what popular dessert first came about as a savory dish in an 18th century France. You'll find the answer in this episode.
LISTEN ON ITUNES LISTEN ON CASTBOX
Also in this episode, our new Dessert of the month page is mentioned. Featuring seasonally inspired items in limited quantities. To learn more about our Dessert of the Month page you can jump directly to it on our website here: www.dennisexpress.com/dessert-of-the-month
Links and product information mentioned in this episode include our website: www.DennisExpress.com. The C-Store report from King-Casey here. And the link to order a copy of Michael Mirarchi's book "Sales Wisdom from a Toilet Paper Salesman."
We look forward to your feedback – email us at podcast@dennisexpress.com!
Subscribe to the Podcast – Subscribe Now (Subscribe with iTunes)