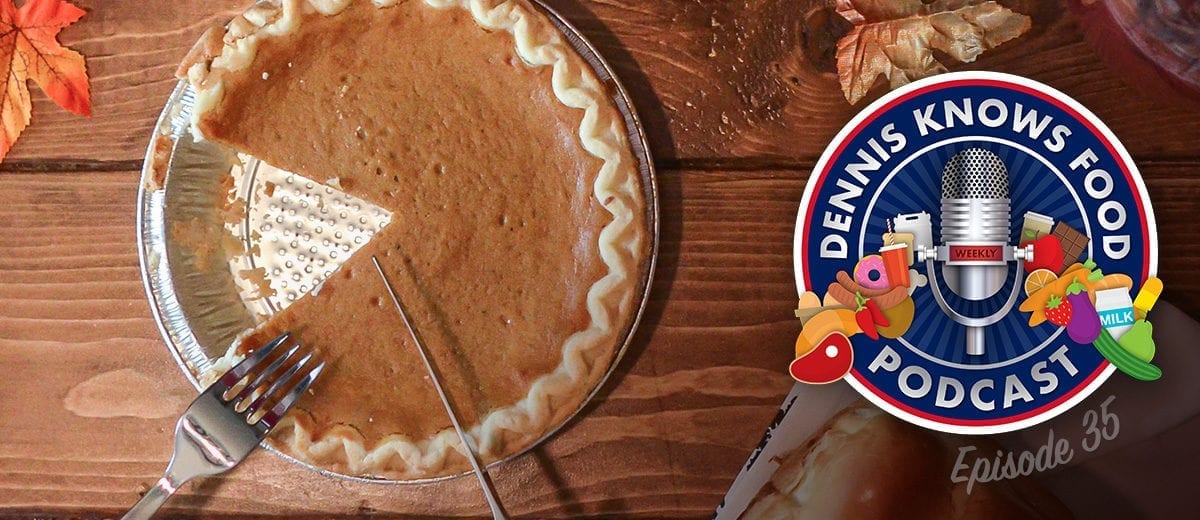 Episode 35 – Happy Thanksgiving!
In this Thanksgiving episode of Dennis Knows Food we're talking with a special guest about olfactory senses, the power of pies and more.

This week we're going unscripted with a reminder about new products, our foodie fact for the week and new developments in "local" social media exposure from Facebook. Plus, a special guest with extensive small business, foodservice experience, joins the podcast to talk about tactics for driving sales during Thanksgiving and the holiday season.
This week many of us will gather around a table with friends and family to celebrate Thanksgiving. Naturally or foodie fact for the week is inspired by one of America's favorite foodie holidays… What 1950's convenient-food-innovation was directly inspired by Thanksgiving? The Answer at the end of the podcast.
Links and product information mentioned in this episode include our website:  www.DennisExpress.com. Our Pie Case page with information on RTB pies and related products here: https://dennisfoodservice.com/products/pie.  And the download links for the new Facebook Local App:
iOS (Apple)
https://itunes.apple.com/us/app/facebook-local/id1153443320?mt=8
Android
https://play.google.com/store/apps/details?id=com.facebook.Socal&hl=en
We look forward to your feedback – email us at podcast@dennisexpress.com!
Subscribe to the Podcast – Subscribe Now (Subscribe with iTunes)