FLAVOR HIGHLIGHTS IN THIS EPISODE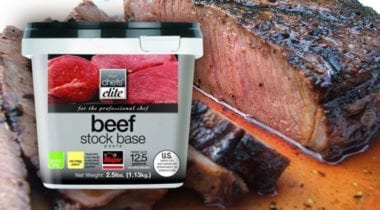 Major Elite:

Beef Stock Base

Major Chef's Elite Stock Base pastes are made using only the finest ingredients. Add authentic flavor direct to a sauce or a dish. Perfect as a base for soups, sauces, stews and casseroles or experiment with your own unique uses!

Item #16607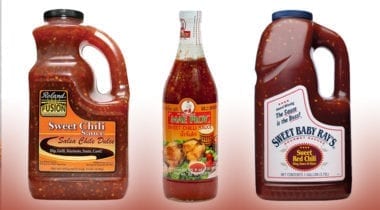 Sweet Chili Sauces
Featuring just the right combination of sweet and heat, sweet chili sauces make a perfect dip for shrimp, pot-stickers or spring rolls. Use it in stir-fries and noodle dishes and even as a unique twist on pizza in place of typical red sauce.
Fusion: Item #10381
Mae Ploy: Item #11078
Sweet baby Ray's: Item #4300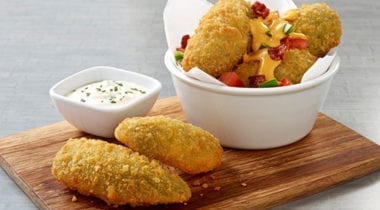 Anchor:

Cream Cheese Stuffed Jalapeno Poppers

Anchor® Poppers® have been starting parties since 1992 when THEY invented the original stuffed jalapeno cheese appetizer. The sooner the party and the check get started, the more smiles and profits you'll enjoy. There are lots of different ways to create custom starter menus that excite customers and entice orders.

Item #17225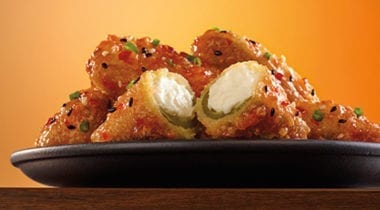 Sweet 'n' Spicy Bangkok Bites
Create these mouth-watering, spicy cream cheese jalapeño Poppers tossed in a sweet Thai chili sauce and garnished with black and white sesame seeds and sliced scallions.
Featuring Anchor® Poppers™ Original Cream Cheese Breaded Stuffed Jalapeños.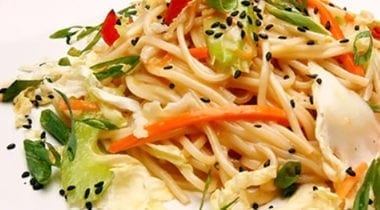 Lo Mein Noodle Salad
Lo mein noodles tossed with Ken's® Mandarin Orange Sesame Ginger Dressing, broccoli florets, julienne red bell pepper, carrots, Napa cabbage, green onion, celery and sesame seeds.
[See Directions]
Mandarin Orange Sesame Ginger Dressing:
Item #17709
Try Chucka Soba Noodles:
Item #17084