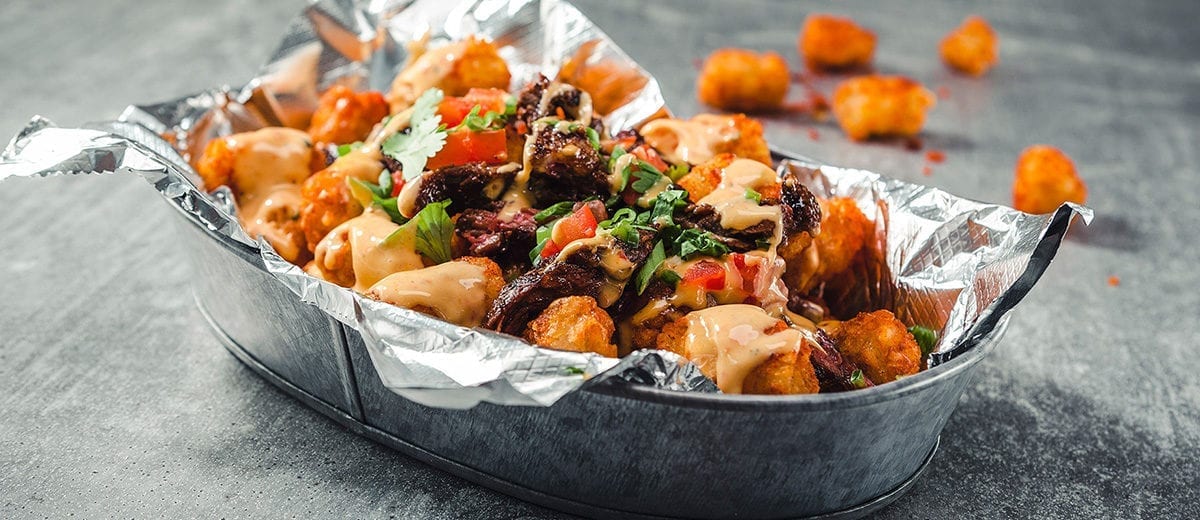 East LA Tachoes
Fried tater tots with Kogi Salsa Roja, grilled carne asada, fresh jalapenos, tomatoes, green onions, cilantro and drizzled with Salsa Roja.
INGREDIENTS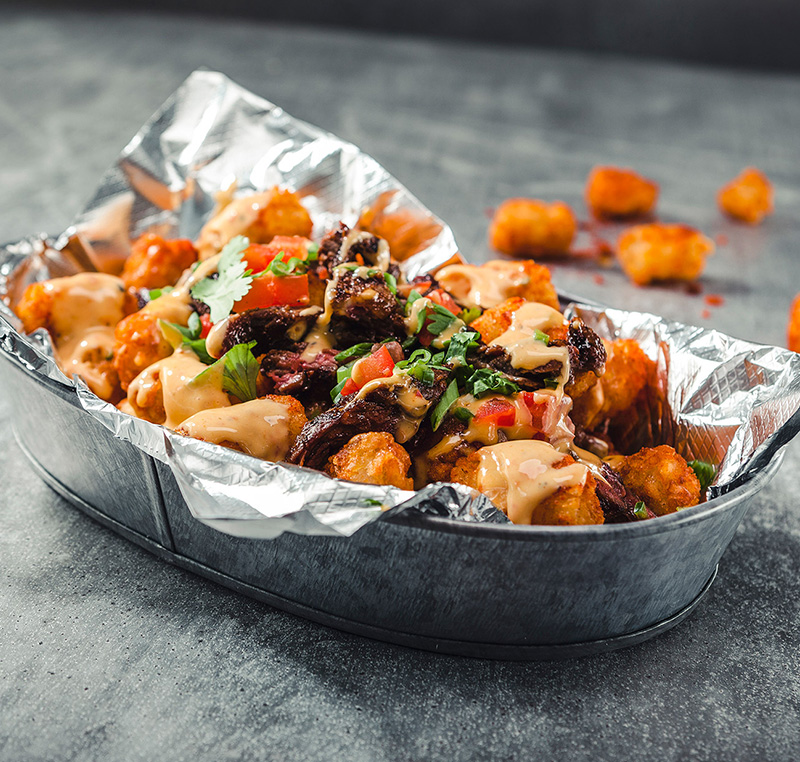 6 oz tater tots fried
2 fl-oz queso roja *recipe below
3 fl-oz carne asada, kalbi marinated
1 tbsp small diced jalapeno
1 tbsp small diced tomatoes
1 tbsp slice bias cut green onion
1 tbsp chopped cilantro
1 tbsp Kogi Salsa Roja
QUESO ROJA

4 oz white cheddar cheese
4 oz American cheese
1 tbsp fresh, small diced jalapeno
DIRECTIONS

Place fried tater tots in a paper service tray, drizzle tots with queso roja evenly and top with grilled carne asada.
Sprinkle over top of tots and carne asada jalapenos, tomato, green onions and cilantro, drizzle with Kogi Salsa Roja, and serve!
For Queso Roja
Combine cheeses, fresh jalapeno and heavy cream in a small pot or double boiler over low heat until melted and combine.
Add Kogi Salsa Roja and blend well, hold warm.
See More Recipes

Kogi Salsa Roja 


Item #20919
People seek Kogi out. Driving out of their way just to get a taste. Why? One word:

flavor

!
People's palates are changing. They want…no, crave original, uncommon, adventurous flavors. That's Kogi. And now you can take advantage of this trend and serve up the fearless flavor combinations that everyone's lining up for.
See More Sauces