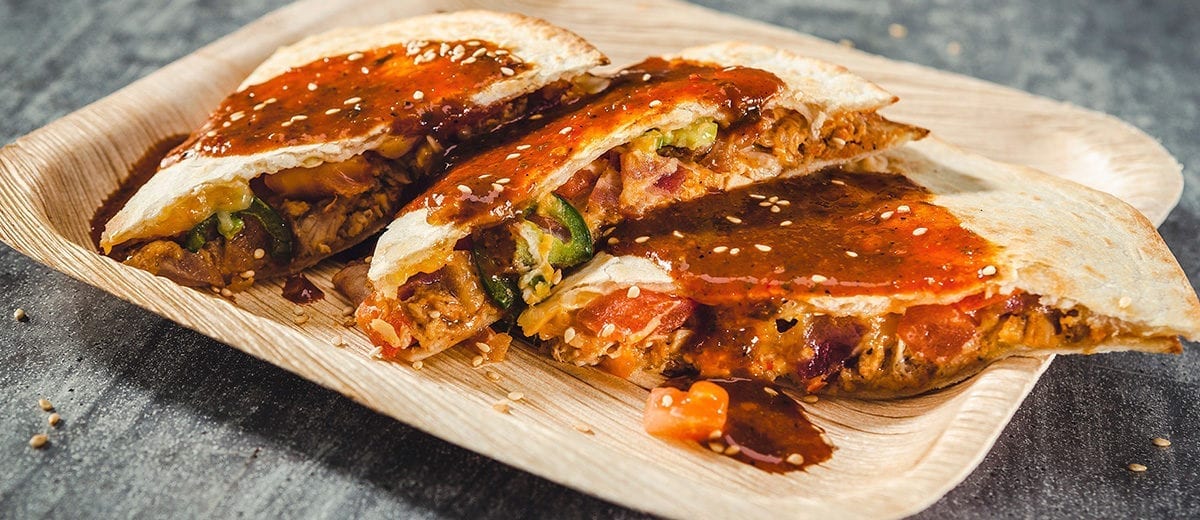 Deuces Wild Quesadilla
Savory salsa roja chicken served on grilled flour tortilla with jalapenos, lime, tomatoes, cilantro, cheddar jack cheese and smoky bacon.
INGREDIENTS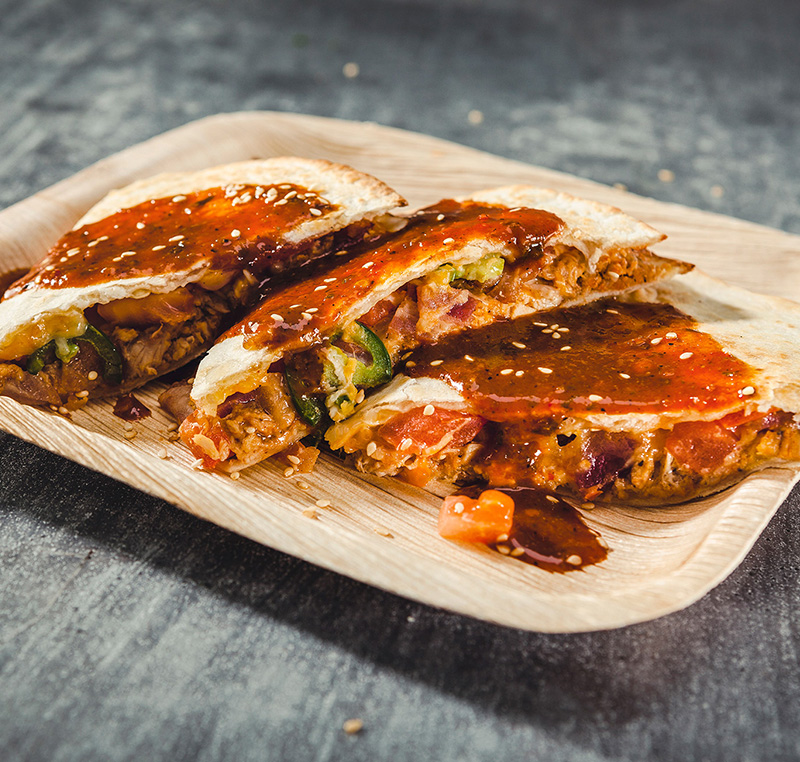 4 oz grilled, diced, bonless chicken breast 1/4″
4 fl-oz Kogi salsa roja
1/2 teaspoon canola oil
2 ea 10″ flour tortilla
3 ea cooked, sliced 1/4″ smoked bacon
1 tablespoon chopped, fresh jalapeno
1 oz shredded, cheddar jack cheese
1 teaspoon fresh lime juice
1 tablespoon chopped fresh cilantro
DIRECTIONS

Rub chicken breast with small amount of salsa roja and grill to 165˚F internal temperature.
Heat oil on grill or large saute pan and evenly spread remaining salsa roja on tortilla.
Continue building quesadilla with chicken, bacon, tomatoes, cheese, jalapenos and lime juice.
Top with second tortilla and flip to finish grilling. Cut into 4 even wedges and serve! Optional additions, guacamole and sour cream.
See More Recipes

Kogi Salsa Roja


Item #20919
People seek Kogi out. Driving out of their way just to get a taste. Why? One word:

flavor

!
People's palates are changing. They want…no, crave original, uncommon, adventurous flavors. That's Kogi. And now you can take advantage of this trend and serve up the fearless flavor combinations that everyone's lining up for.
See More Sauces