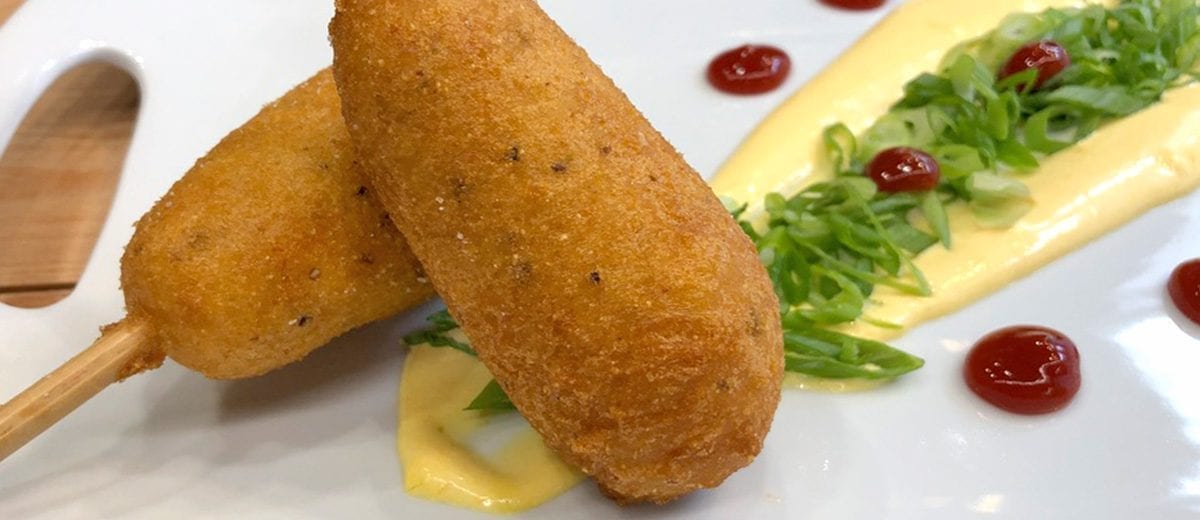 Housemade Corn Dogs, Chef Tim's Salute to Fair Season
A Test Kitchen
LIVE

Recipe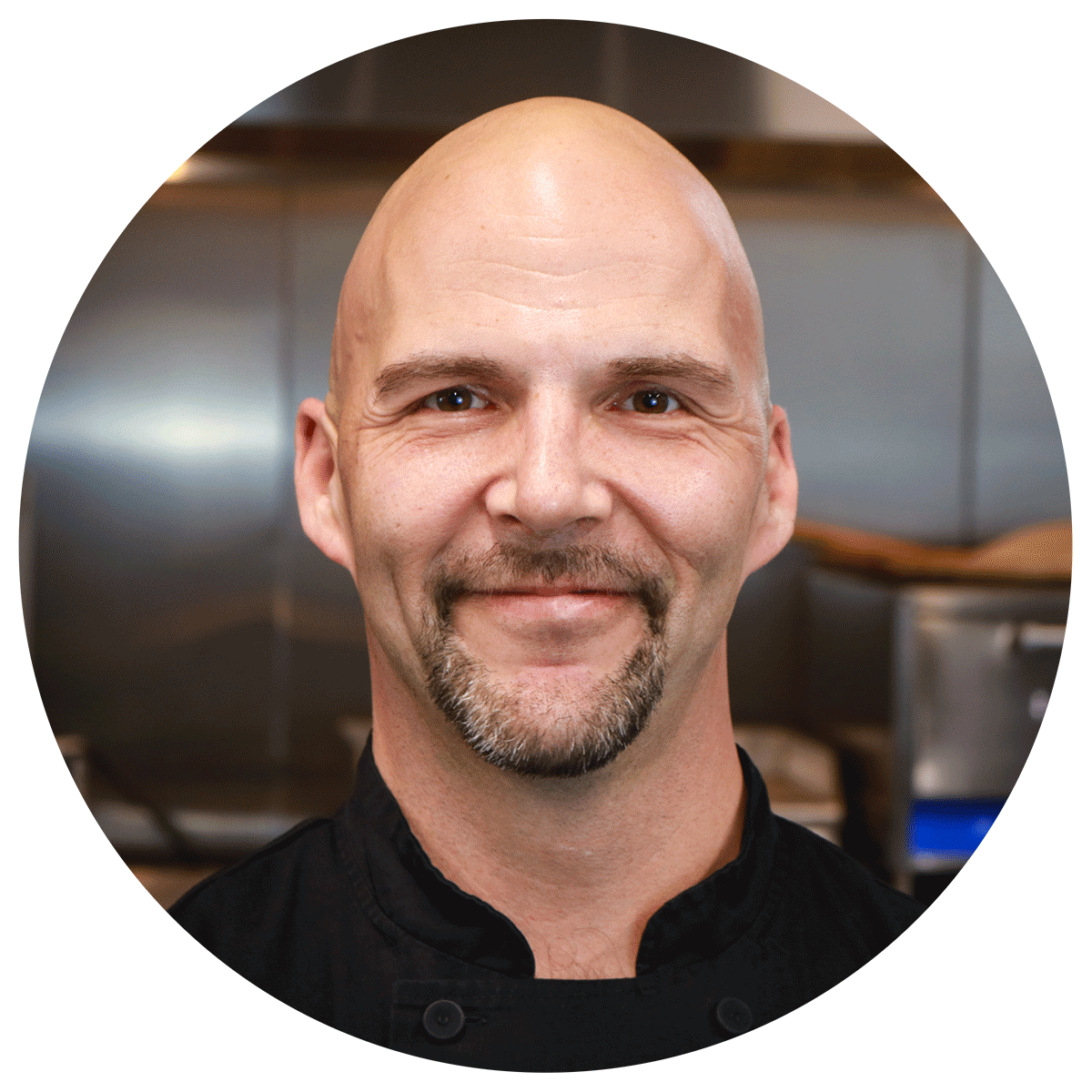 Lets face it, fairs are synonymous with fried foods; Twinkies, dough, cookies, candy bars…you name it and you can most likely find it batter dipped and fried at your local fair.
In my opinion, the best and most user friendly fried fair food is the corn dog. It's the perfect hand held food for walking around. A battered hot dog on a stick, what else could be a more convenient nosh while roaming your local fair grounds.
Note: I would not recommend attempting to eat a corn dog while on the zipper, skydiver, round up, sky swat, screamin' swing, reverse bungee, freefall, bumper cars, breakdance or the tea cups
This recipe was broadcast LIVE on Facebook.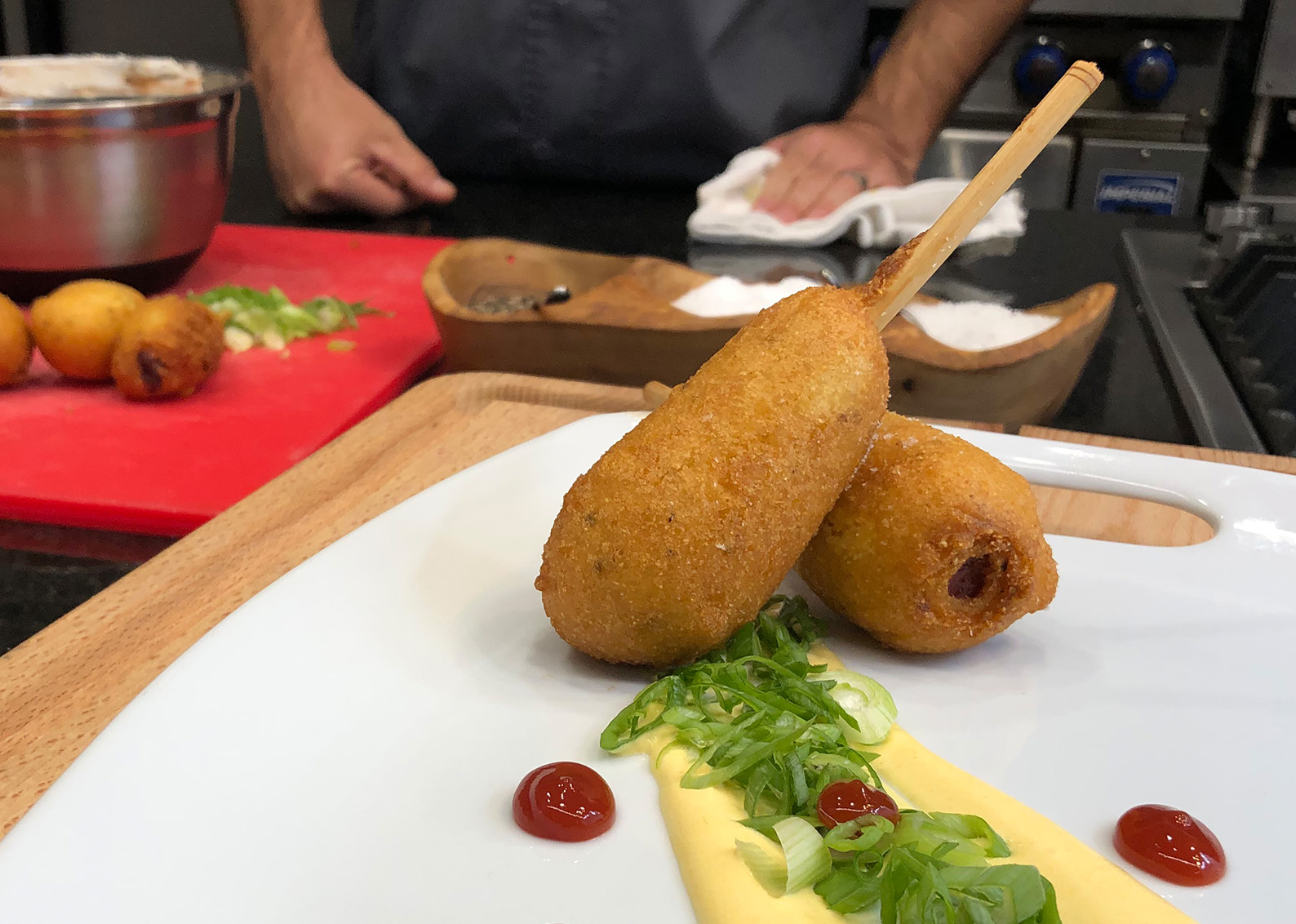 INGREDIENTS
For Dogz & Batter:
1 cup cornmeal
1 cup AP flour
1/3 cup granulated sugar
1 eggs
1 tbsp baking powder
1 tsp garlic powder
1 tsp ginger powder
1 tbsp kosher salt
1 tsp pepper
1+ 1/4 cups buttermilk
8 dogs cut in 1/2 and skewered. Be sure to pat dry, which will allow batter to adhere
Mix together all ingredients for batter, store in refrigerator for service
For the Spicy Mayo:
1/2 cup sour cream
1/2 cup mayonnaise
2 tablespoons ahi amarillo paste
1 splash EVOO
1 splash rice wine vinegar
S&P to taste
Mix all ingredients to well incorporate
SERVING DIRECTIONS & POINTS OF INTEREST
Preheat oil to 350
Dip dog in batter to coat and gently submerge in hot oil. Fry for about 4-5 minutes or until golden brown.
Serve with a side of spicy mayo
Garnish with fresh scallions
Feel free to play with your batter by adding additional dry seasonings
Cut dogs in 1/4 size for a fun hand held cocktail or holiday food
May your life & stomach always be full!
See More Recipes
Follow Chef Tim on Twitter @chefdifference and Instagram @chefdifference