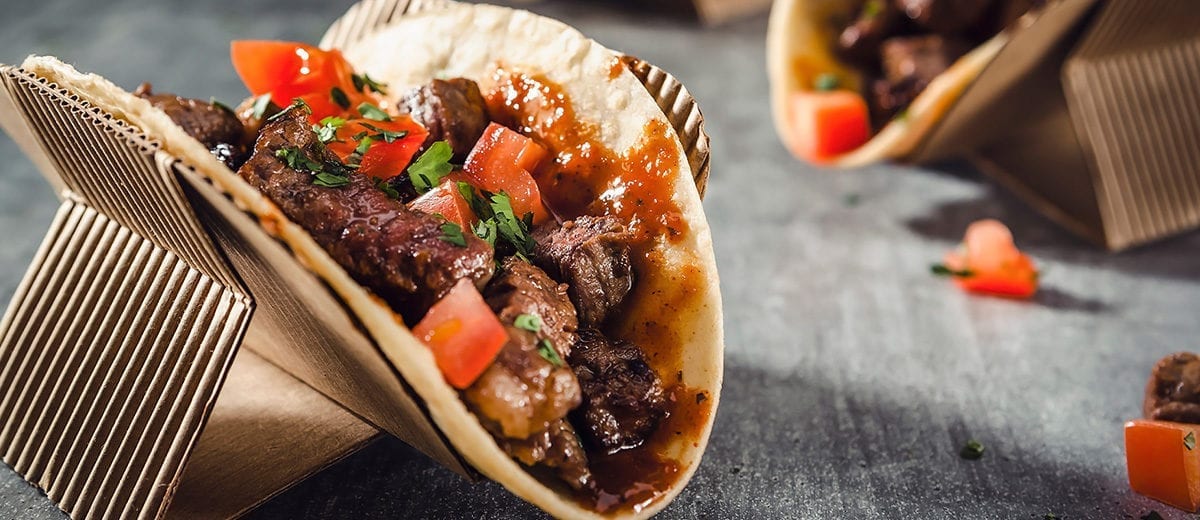 Caramelized Ribeye Tacos
Seared ribeye steak caramelized in Kogi OG kalbi marinade, served in corn tortillas with fresh cilantro, diced tomatoes and Kogi salsa roja.
INGREDIENTS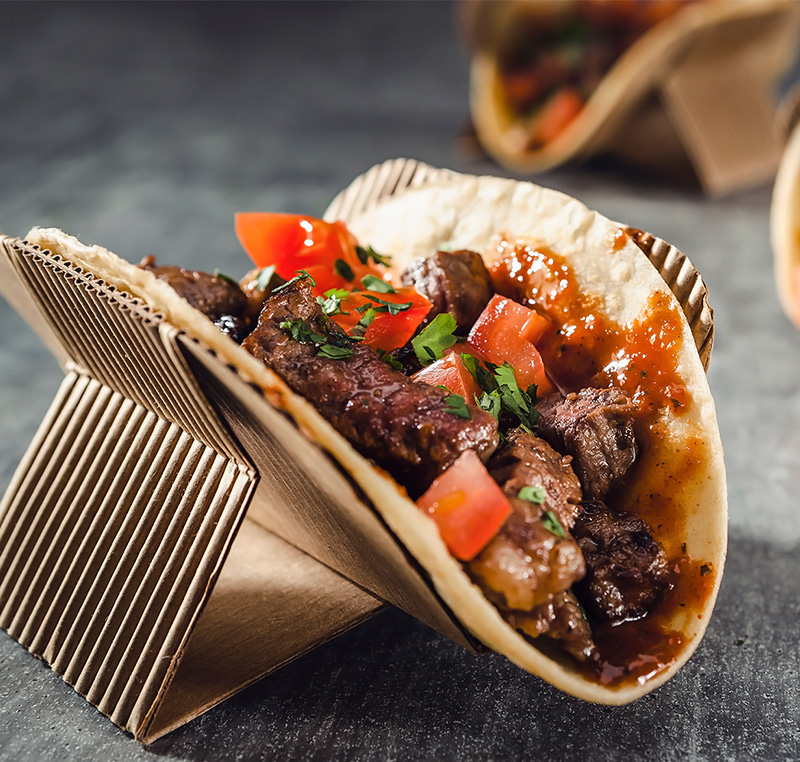 2 fl-oz Kogi OG kalbi marinade and sauce
6 oz trimmed & diced 1/4″ , ribeye steak
3 fl-oz Kogi salsa roja
3 ea corn tortillas
3 fl-oz diced, tomatoes
3 tablespoons chopped, fresh cilantro
DIRECTIONS

Marinate steak in OG kalbi marinade and sauce for a minimum of 2 hours until well chilled.
Sear steak on a flat top or pan until caramelized but keeping meat medium rare or medium.
Divide salsa roja on three tortillas spreading out evenly. Place steak in each tortilla and top each with tomatoes and cilantro, then serve!
See More Recipes

Kogi Salsa Roja


Item #20919
Kogi OG Kalbi Marinade 


Item #20905
People seek Kogi out. Driving out of their way just to get a taste. Why? One word:

flavor

!
People's palates are changing. They want…no, crave original, uncommon, adventurous flavors. That's Kogi. And now you can take advantage of this trend and serve up the fearless flavor combinations that everyone's lining up for.
See More Sauces