Buffalo Chicken Grilled Cheese Sticks with Basil Pesto Aioli
Buffalo chicken melted with cheddar and mozzarella cheese, sandwiched between two grilled slices of sourdough, served with a side of basil pesto aioli.
INGREDIENTS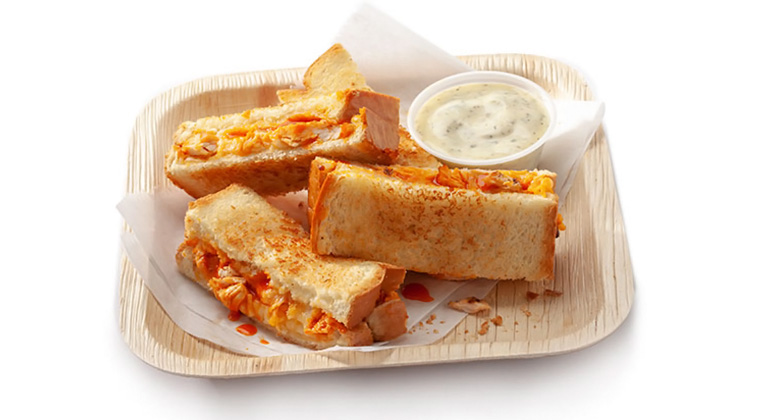 4 slices sourdough or thick cut bread
2 tablespoon unsalted butter
1/2 cup shredded mozzarella
1/2 cup shredded cheddar
1 cup cooked shredded chicken
1/4 cup buffalo wing sauce
1 cup basil pesto aioli
DIRECTIONS
Mix chicken and buffalo sauce together.
Brush bread with butter on one side.
Place 2 slices of bread on cutting board. Top each with cheddar cheese, mozzarella cheese, chicken mixture and another slice of bread.
Heat skillet over medium heat. Cook both sandwiches until cheese is melted, about 2-3 minutes per side.
Remove sandwiches to a cutting board and slice into sticks about 2 inches wide.
Serve grilled cheese with aioli for dipping!
See More Recipes