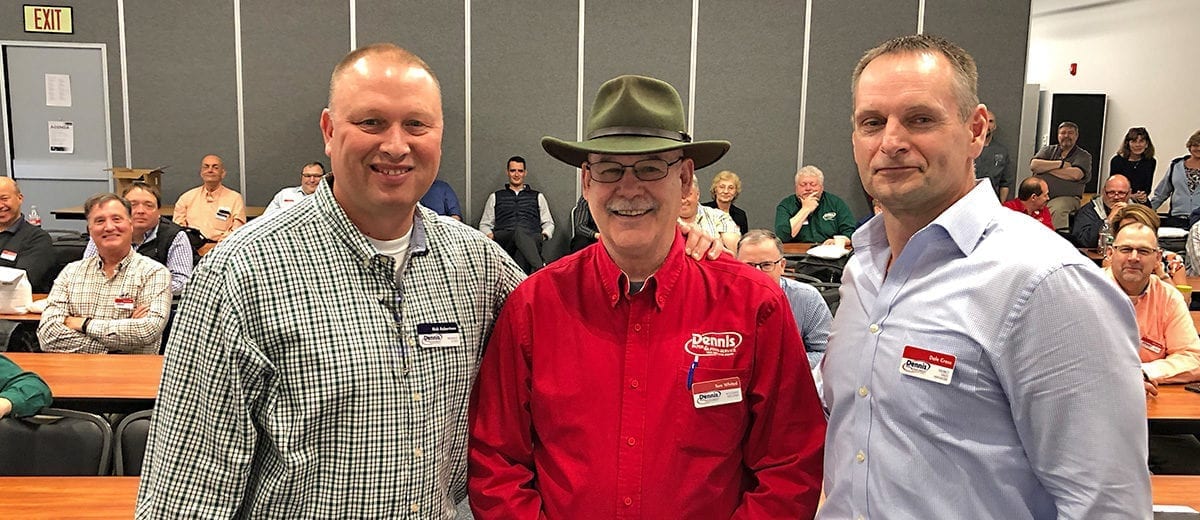 Tom Whited Retires After 12.5 Years
Congratulations Tom, on a much-deserved retirement!
Tom Whited, an Account Executive at Dennis Paper & Food Service, is retiring this month after twelve and a half years of service. During that time he not only helped our company grow, he helped many hard-working foodservice operators grown their businesses as well. All the while continually and selflessly demonstrating how one person can make a positive impact in a fellow coworkers day. Tom's commitment to his customers, fellow employees and his sales role at Dennis is best described as fun-spirited and steadfastly loyal.
Tom's loyalty towards our company and his proactive approach to work often went above and beyond the call of duty. We will all miss your hard work, positive attitude and smiling face (which can be seen in countless company pictures!) Not only will your dedication and enthusiasm be missed, but also your stylish hats!
Tom, you've been a terrific asset for our company and your services will be missed. So, here's to sleeping in on weekdays, indulging in your favorite hobbies, traveling and spending time with friends and family. We hope you have an enjoyable and stress-free retirement, and that you'll drop by to visit us from time to time.
Best wishes for the future Tom!
All the Dennis Employee-Owners