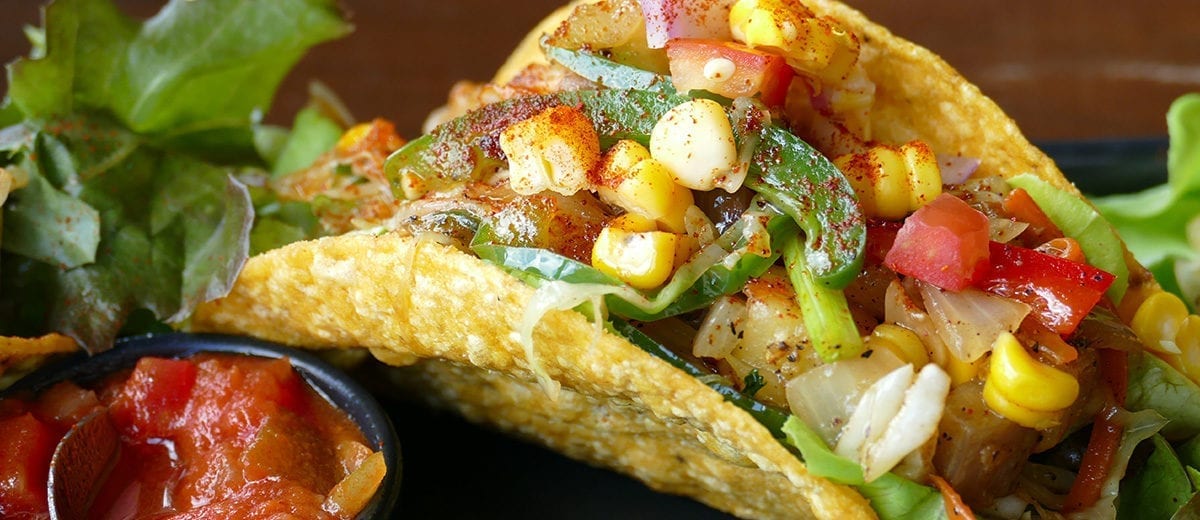 Foodservice & The Street Food Influence
Street foods play into several current foodservice trends; menuing dishes influenced by these affordable and convenient foods can increase sales and customer satisfaction.
In Mexico it's antojitos. In Korea they have gilgeori eumsik. In Sri Lanka it's short eats and in Japan it's called yatai. In the United States, we call it street food.
Humans have had street food since the dawn of civilization. The ancient Greeks sold fried fish, while the Aztecs peddled tamales.1 Iconic American street snacks include pizza, hot dogs and funnel cake.
Recently, the street food game has become more elevated. Restaurants are cashing in on this age-old dining trend by offering robust, stand-alone street food menus that showcase new, exciting flavors in an approachable format. For operators looking to expand (or create) street food menus, think quality, not quantity. Start with six to ten carefully chosen items that can be prepared and served quickly, consistently and affordably.2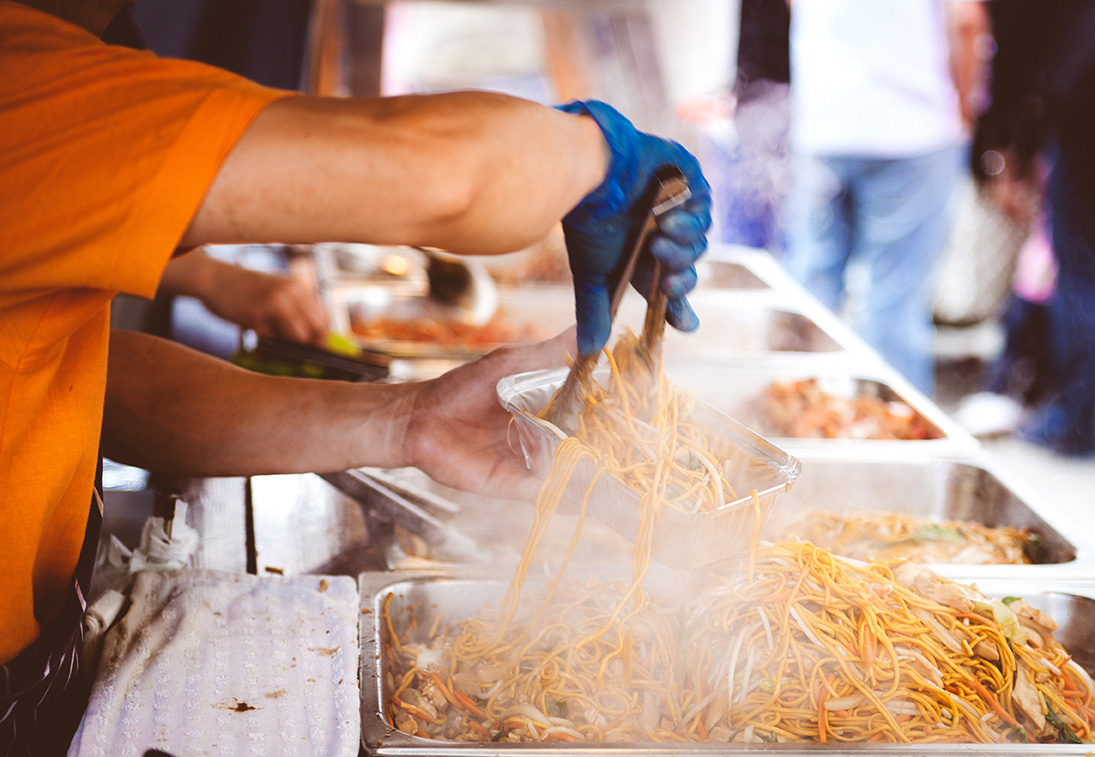 Today's street foods are known for bold flavors, but it's also about convenience. Ideally, these menu items should be portable and able to be eaten quickly and easily with hands or minimal flatware. Think noodles, tacos, dumplings and empanadas, which can be given a boost with premium proteins and signature sauces.
Street food plays perfectly into the all-day snacking trend. According to Technomic's 2018 Snacking Occasion Consumer Trend Report, 80 percent of consumers say they snack at least once a day and 57 percent say they snack twice or more per day.3 Millennial and Gen Z diners—a coveted demographic for restaurant operators—are the most likely to snack, and they are very experimental when it comes to street food. Having grown up in a world where global connectivity is the norm, they've watched cooking shows since they were babies, traveled the world via bloggers and social media, and are not afraid to try new foods.
This makes for more sophisticated palates at younger ages, which plays into another trend: global flavors.4 For millennials and Gen Z, no flavor pairing or experiential dish is too extreme or off limits.
Operators can leverage the increasing popularity of street foods to not only increase their bottom lines, but to introduce customers to new flavors, ingredients, and experiences as well. Tap into your patrons' desire for culinary adventure by examining the role street-food inspired dishes can play in your operation. Whether it's through a fusion creation or a more authentic offering, the flavors and techniques of street food can be adapted to a variety of menus.
Not sure where to start? One strategy is to explore street foods from regions of the world that American consumers are already familiar with. That way, you can build flavor excitement while still catering to the needs of patrons who may not be ready to venture too far outside their comfort zones. Dishes like piadine (Italian flatbread sandwiches), empanadas and jianbing or "bing" (Chinese crepe-like pancakes) can be filled with a wide array of ingredients, for unlimited variations.
While street foods lend themselves well to appetizers, sandwiches and entrées, don't forget about breakfast and brunch opportunities. A dish like jianbing is one of the most popular street breakfasts in China and has the potential for universal appeal.
By the numbers
48% of millennials will try a new food simply because it sounds interesting
64% of consumers would be likely to order ethnic dishes described as street foods
47% of consumers seek out ethnic fare when they're looking for something new and different
1History of Street Food and Interesting Facts
2Oches, Sam, "Back to the Streets," QSR
3Cobe, Patricia, "As snacking rises, here's how to lure snackers' attention through the menu," Restaurant Business
4Cobe, Patricia, "7 menu trends that took off in 2018," Restaurant Business