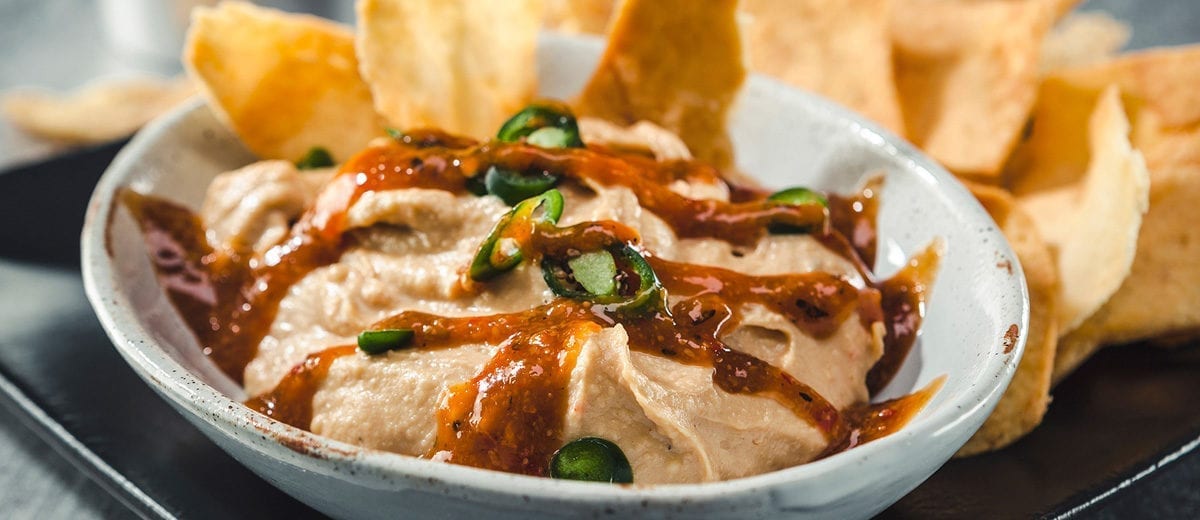 Serrano Hummus & Chips
Creamy chickpea hummus blended with garlic, serrano peppers and spices. Served with crunchy pita chips.
INGREDIENTS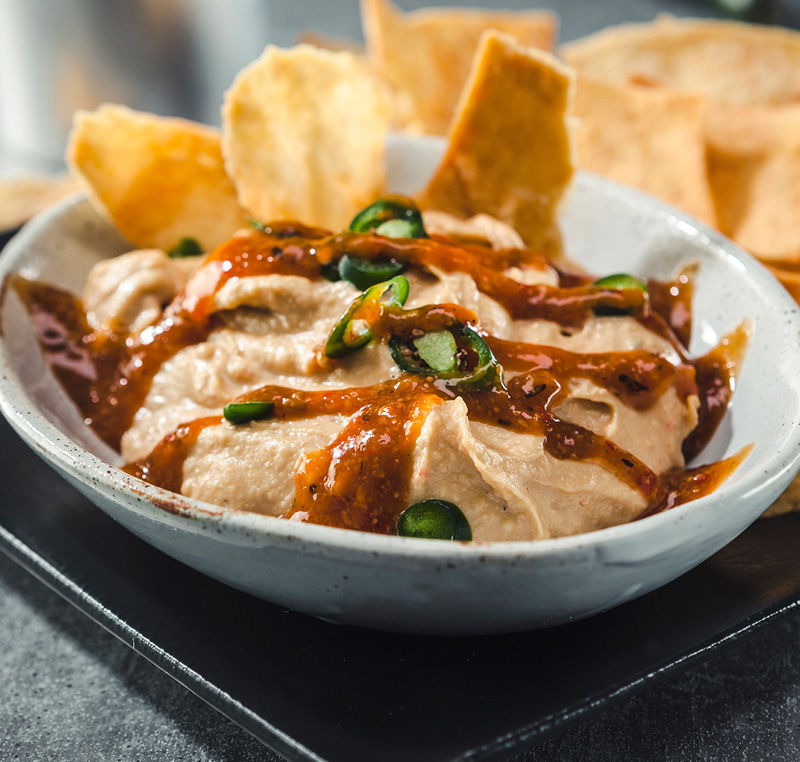 8 oz chickpea hummus
1 fl-oz Kogi Serrano Chili Sauce
3 oz crispy pita chips
1 tsp pickled serrano pepper, sliced
DIRECTIONS
Blend hummus with Serrano Chili Sauce until mixed together.
Serve with crunchy pita chips or vegetables for dipping.
Garnish with pickled serrano pepper slices.
See More Recipes

Kogi Serrano Chili


Item #20903
People seek Kogi out. Driving out of their way just to get a taste. Why? One word:

flavor

!
People's palates are changing. They want…no, crave original, uncommon, adventurous flavors. That's Kogi. And now you can take advantage of this trend and serve up the fearless flavor combinations that everyone's lining up for.
See More Sauces