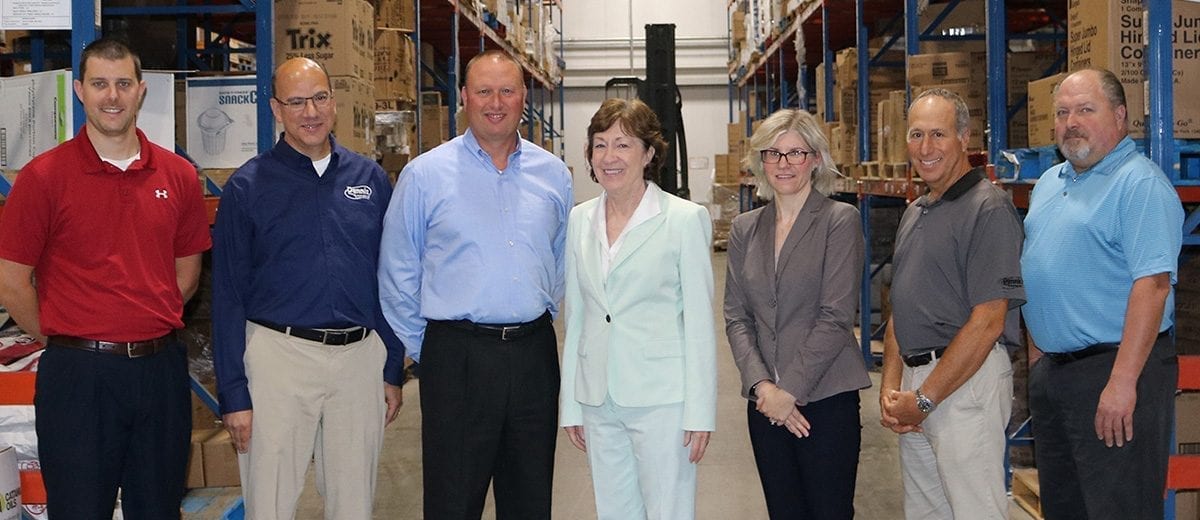 Senator Collins Visits Dennis Paper & Food Service
Hampden, ME – U.S. Senator Susan Collins (R-ME) visited Dennis Paper & Food Service in Hampden yesterday to meet with management and employees and tour the warehouse.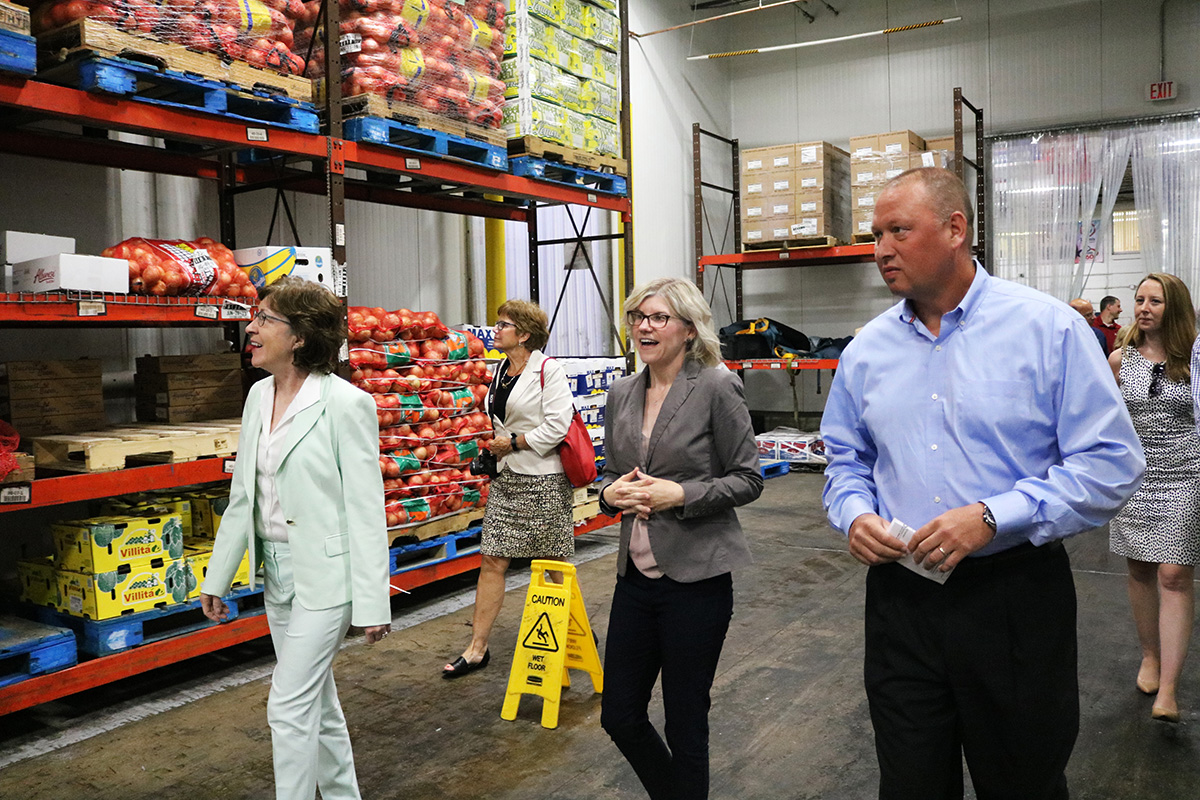 "For more than a century, Dennis Paper & Food Service has provided good jobs for Mainers and demonstrated a commitment to serving customers with quality products," said Senator Collins.  "I enjoyed seeing their impressive facility and speaking with managers and employees about their operation.  We also discussed how legislation like the DRIVE Safe Act that I cosponsored can help alleviate their truck driver shortage and allow the company to continue to grow."
The bipartisan DRIVE Safe Act, which Senator Collins is a cosponsor of, would establish an apprenticeship program for drivers ages 19 to 21 to operate Commercial Motor Vehicles (CMV) in interstate commerce.  Currently, these younger drivers are only allowed to operate within the state, which means they can drive from Fort Kent to Kittery, but not Kittery to Portsmouth.  The DRIVE Safe Act would help Dennis Paper & Food Service and other companies that are facing challenges recruiting and retraining truck drivers.  Senator Collins met with Sara Green-Haman, Vice President of Dennis Paper & Food Service, in her Washington, D.C., office earlier this year regarding this issue.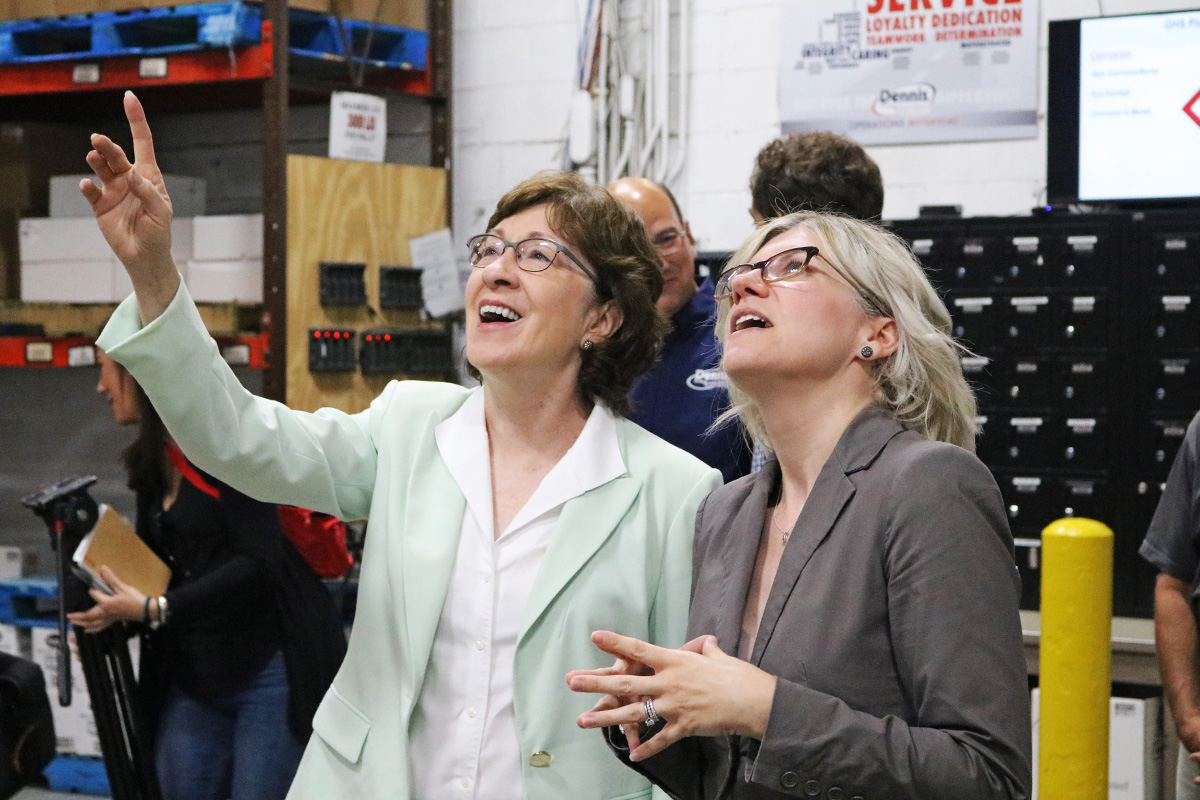 Dennis Paper and Food Service is one of the largest independently-owned foodservice distributors in New England, offering thousands of brand name products from more than 500 manufacturers.  They serve more than 2,000 accounts including restaurants, schools, hospitals, stores, universities, and many others throughout Maine and New Hampshire.  Their facility includes over 110,000 square-feet of dry, cooler and frozen storage.
The company was founded in 1908 by five Russian immigrant brothers.  It has grown consistently throughout its history, particularly in recent years.  Since 2002, the number of employees has increased from 20 to approximately 170 today.