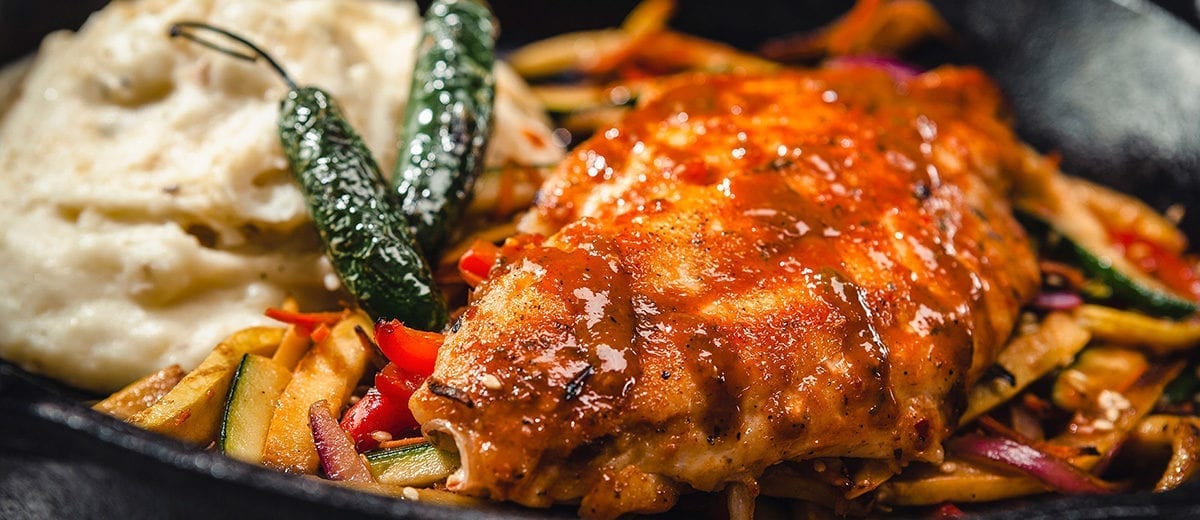 Seared Snapper Roja
Pan-seared red snapper topped with salsa roja on a bed of roasted summer vegetables with hot sauce and garlic mashed potatoes.
INGREDIENTS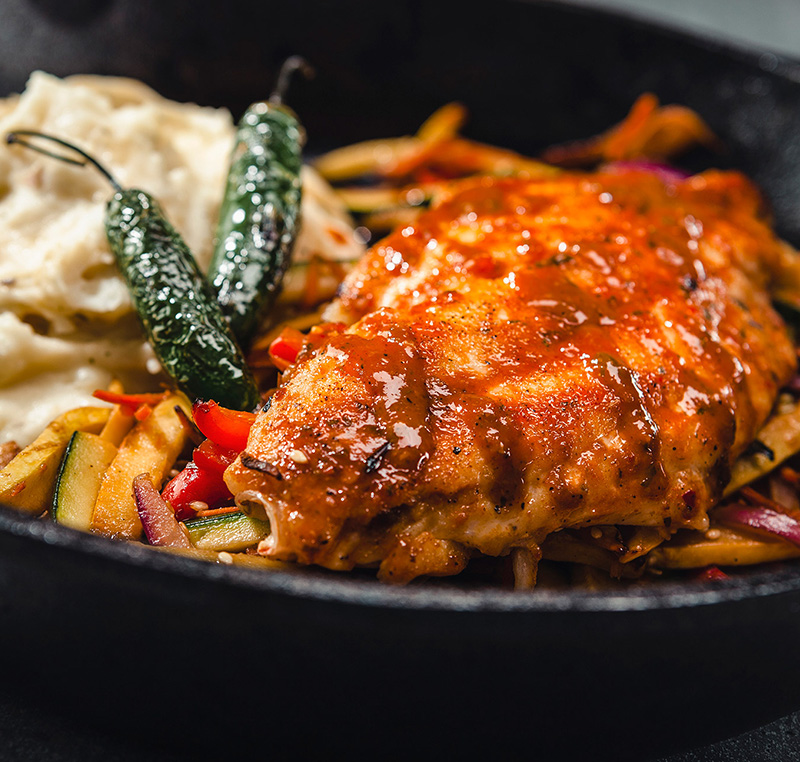 1 fl-oz toasted sesame oil
8 oz pan-roasted summer vegetables
1 fl-oz hot sauce
8 oz red snapper fillet
1 fl-oz Kogi salsa roja
8 oz garlic mashed potatoes
DIRECTIONS

Heat 1 tablespoon of oil in cast iron skillet and add cut seasoned vegetables. Place them in a 350˚F oven.
Preheat 1 tablespoon of oil in a saute pan until hot, add fish filet, brushed with hot sauce, belly side down and seared for 2 minutes. Flip and sear for another two minutes and remove from heat.
Brush filet with salsa roja and place on top of roasted vegetables.
Place back in oven. When fish is 145˚F internal temperature remove skillet from oven and place serving of hot garlic mashed potatoes on the side and serve!
See More Recipes

Kogi Salsa Roja


Item #20919
People seek Kogi out. Driving out of their way just to get a taste. Why? One word:

flavor

!
People's palates are changing. They want…no, crave original, uncommon, adventurous flavors. That's Kogi. And now you can take advantage of this trend and serve up the fearless flavor combinations that everyone's lining up for.
See More Sauces