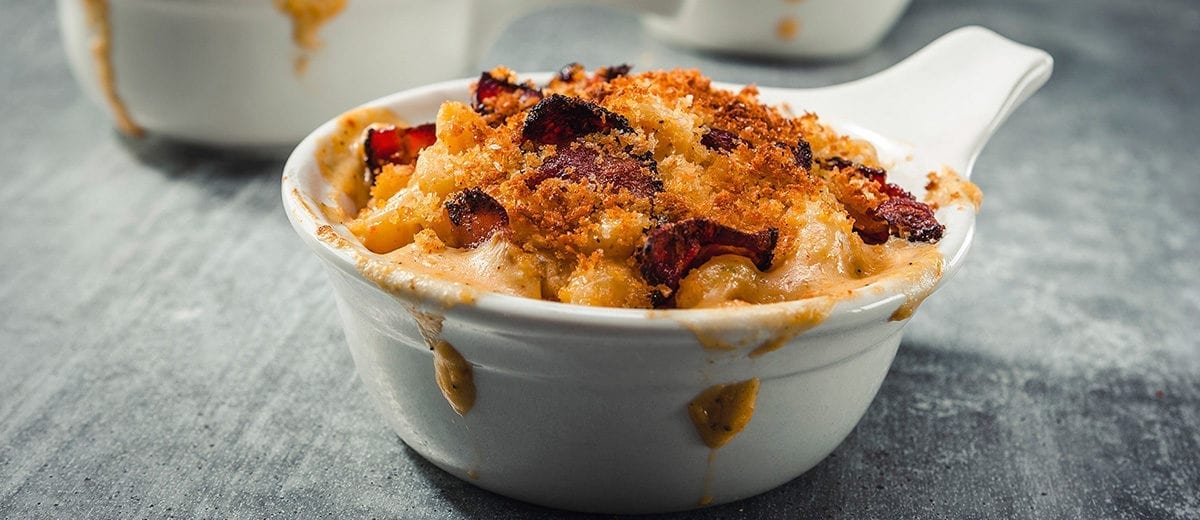 Salsa Roja Bacon Mac & Cheese
Pasta tossed with peppered bacon and salsa roja cream sauce. Topped with bread crumbs and baked.
INGREDIENTS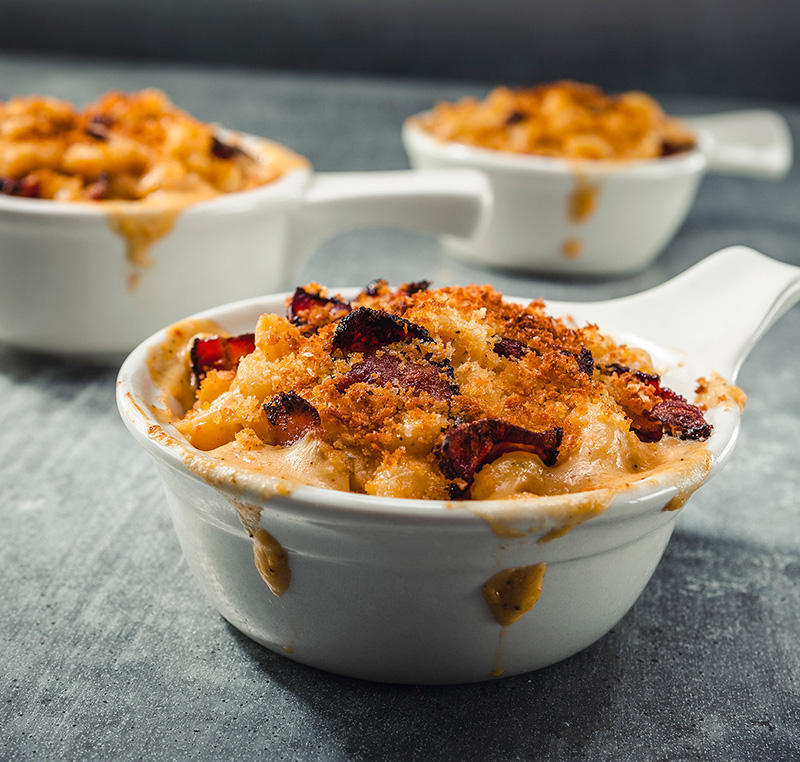 8 oz uncooked, elbow macaroni
4 tablespoon unsalted butter
2 1/2 all-purpose flour
3 cups whole milk
1/2 cup grated parmesan
2 cups shredded sharp cheddar cheese
8 fl-oz Kogi salsa roja
1 cup cooked, diced, peppered bacon
1/2 cup bread crumbs
1/8 teaspoon paprika
DIRECTIONS

Cook macaroni to desired doneness, and drain. In a saucepan, melt 2 tablespoons of butter over medium heat. Stir in enough flour to make a roux.
Add milk to roux slowly, stirring occasionally. Cook over low heat until thickened. Remove from head and stir in cheeses and salsa roja.
Put macaroni and bacon in large casserole dish, and pour sauce over. Stir well.
Melt 2 tablespoons utter in a skillet over medium heat. Add breadcrumbs and brown. Spread over macaroni and cheese to cover. Sprinkle with a little paprika.
Bake at 400˚F until hot and bubbly, pull out of oven and serve!
See More Recipes

Kogi Salsa Roja


Item #20919
People seek Kogi out. Driving out of their way just to get a taste. Why? One word:

flavor

!
People's palates are changing. They want…no, crave original, uncommon, adventurous flavors. That's Kogi. And now you can take advantage of this trend and serve up the fearless flavor combinations that everyone's lining up for.
See More Sauces