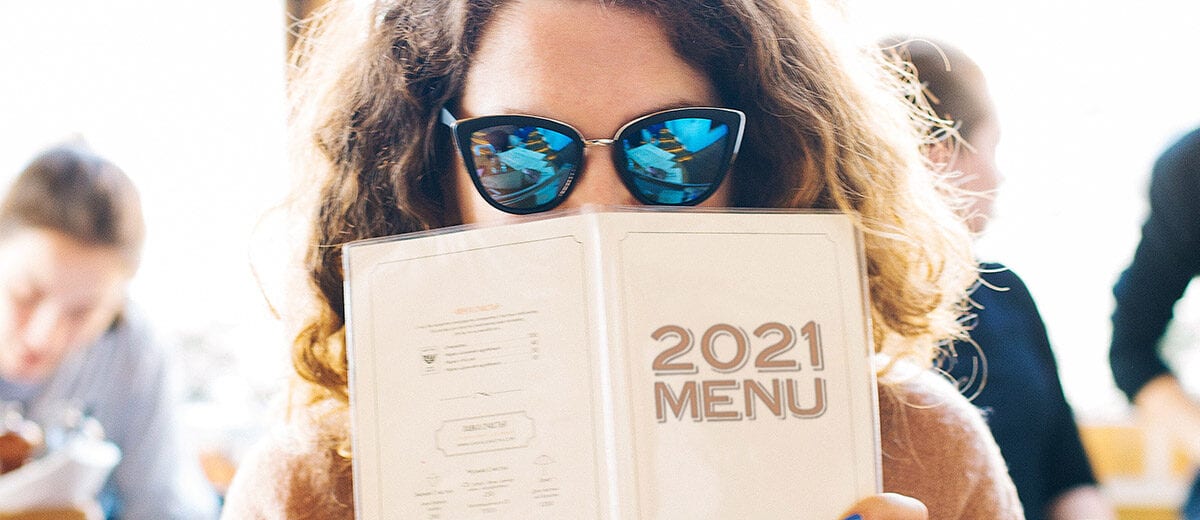 Restaurant Menu Strategies for 2021
Our new normal is developing in front of us. What your menu looked like a few months ago is most likely not the menu you will have going forward.
The paradigm shift for restaurateurs is coming fast and menu changes started in March for many operators. As we move forward, menu strategies new and old will converge as we adapt to the right mix of price points, value, menu items, and differentiation that will appeal to consumers.
This document from Goliath Consulting Group is a guide to developing a competitive menu that will excite guests and allow you to grow your revenue. Here are the first six steps to getting started.
---
STEP ONE: Competitive Analysis.
Find out what your competitors are doing and get a copy of their menu. Do research in restaurant trade journals with similar concepts. Look at specials, combos and other promotions that they are doing as well. Choose your top five to seven competitors.
STEP TWO: Current Menu Analysis.
What are you top sellers? What are your most profitable items? Which items are hard to execute or have a high cost of goods? What items do your guests crave and which items get the most complaints? The answers to these questions will guide you to make smart decisions for guest satisfaction, operation efficiency, employee proficiency and profitability.
STEP THREE: Business Model.
Depending on your business model, there are several business verticals available to you. Beyond dine-in business, will you continue to offer or start offering delivery, catering, curbside pickup, take out, family meal, grab and go and grocery/pantry items? And for these areas of the business, will you adopt self-delivery or rely on third party delivery?
STEP FOUR: Supply Chain.
Will you be able to source what you need? The current supply chain is in an upheaval. Reach out to your suppliers and confirm that you can source the items you need, and whether the prices will be acceptable.
STEP FIVE: Take Trends into Account.
Comfort food is going to make a comeback. Shared apps will take a back seat to snacks. Guests will crave the items they cannot make at home. A variety of family meals, combos and meal kits are now popular. Do those trends fit your concept? Catering will shift to individual servings in the form of box lunches and dinners versus buffet style setups. Lastly, value is going to be key. Most of your guests will have felt the financial impact of COVID-19, so it is important to have offerings that are a clear value for them.
STEP SIX: Putting It All Together.
This is the tough part. You will have to factor in what is going on in your segment, how your business model has changed and external factors like supply chain. Take the high profit, high purchase items and start there. Keep popular items that guests crave without making any changes. Fill in the rest of the menu with items that fit your brand and meet the new needs of your guests. Do not go big, just keep your menu at the same size or smaller. This will allow you to be nimble as the business environment continues to change over the next twelve months.
Keep Reading for Menu Best Practices
Source: Operator's Edge [Goliath Consulting Group]