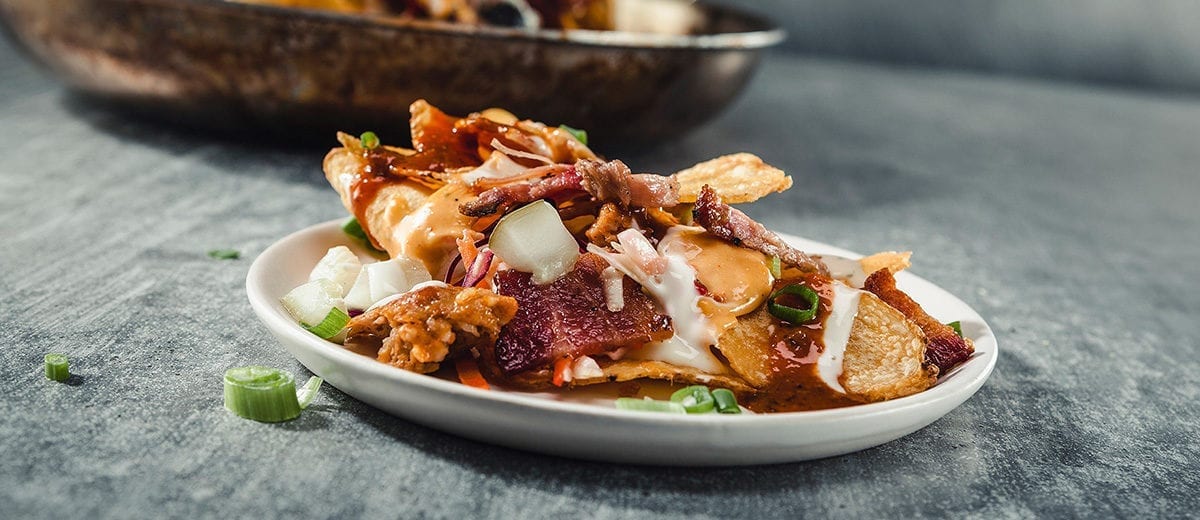 Pig Pile with Salsa Roja and Ranch
Fresh fried chips layered with pulled pork, bacon, sausage, slaw, pickles and cheese. Baked and drizzled with salsa roja and ranch dressing.
INGREDIENTS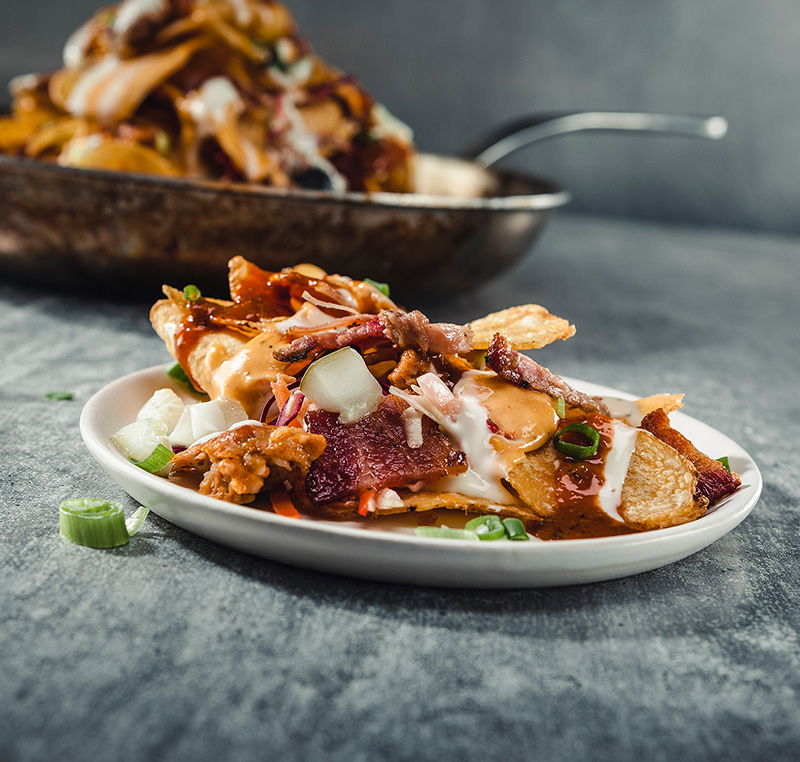 8 oz house made chips
3 oz pulled pork
1/2 cup applewood bacon, cooked and diced
3 oz hot Italian sausage, cooked, crumbled
1 cup cole slaw
1/2 cup chopped pickles
2 cups three cheese blend
2 oz Koji salsa roja
2 oz ranch
2 tablespoons bias cut scallions
DIRECTIONS

Deep fry chips at 350˚F until golden brown.
Place onto oven table try and layer with all ingredients in the order listed above.
Remove from oven and drizzle with salsa roja and ranch, garnish with scallions and serve!
See More Recipes

Kogi Salsa Roja


Item #20919
People seek Kogi out. Driving out of their way just to get a taste. Why? One word:

flavor

!
People's palates are changing. They want…no, crave original, uncommon, adventurous flavors. That's Kogi. And now you can take advantage of this trend and serve up the fearless flavor combinations that everyone's lining up for.
See More Sauces