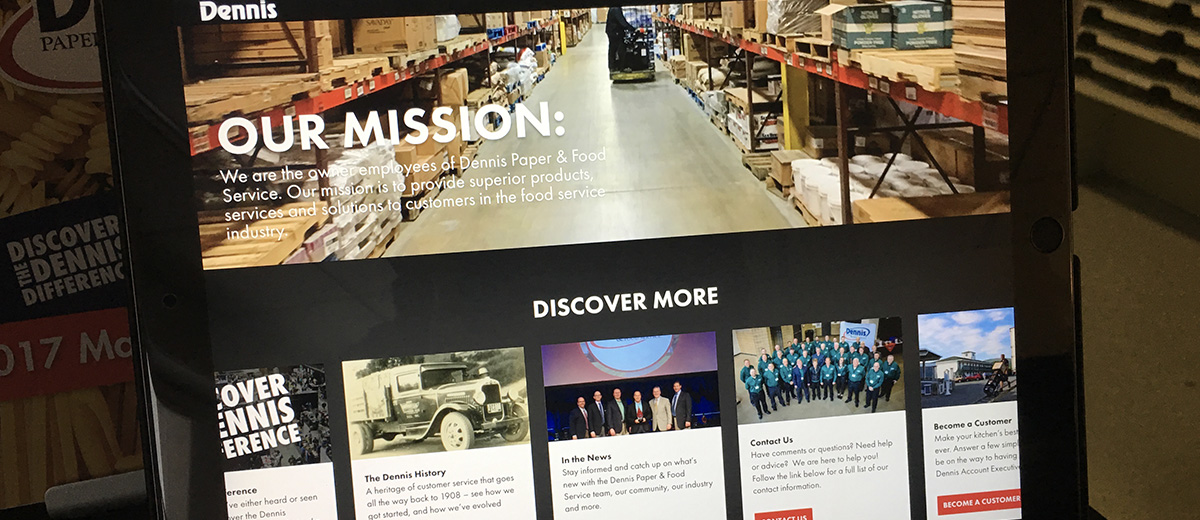 Our new website aims to put the "foodie" back in foodservice!
We've been serving customers for over 100 years, so we know a thing or two about staying relevant in business. Sadly, we can't say the same for our website. We've had the same website design for the last 5 years. That's a lifetime in "internet-years!" While functionally sufficient, it lacked the energy, culture and depth-of-service found at Dennis Paper & Food Service today.
We went back to the drawing board and began planning out how to digitally deliver today's Dennis. As the team started discussing the creation of a new website there were two main goals that were put forth. Our first goal was to not simply make our existing content "look prettier" – we wanted to start from scratch. The second goal was to provide our customers more food related content and resources to support their businesses.
We wanted to create for our customers, and New England foodies at-large, a valuable and modern digital resource – one that is relevant to their business, needs and region.
Here's a glimpse at our website's evolution over the last decade…
---
Circa 2002-2004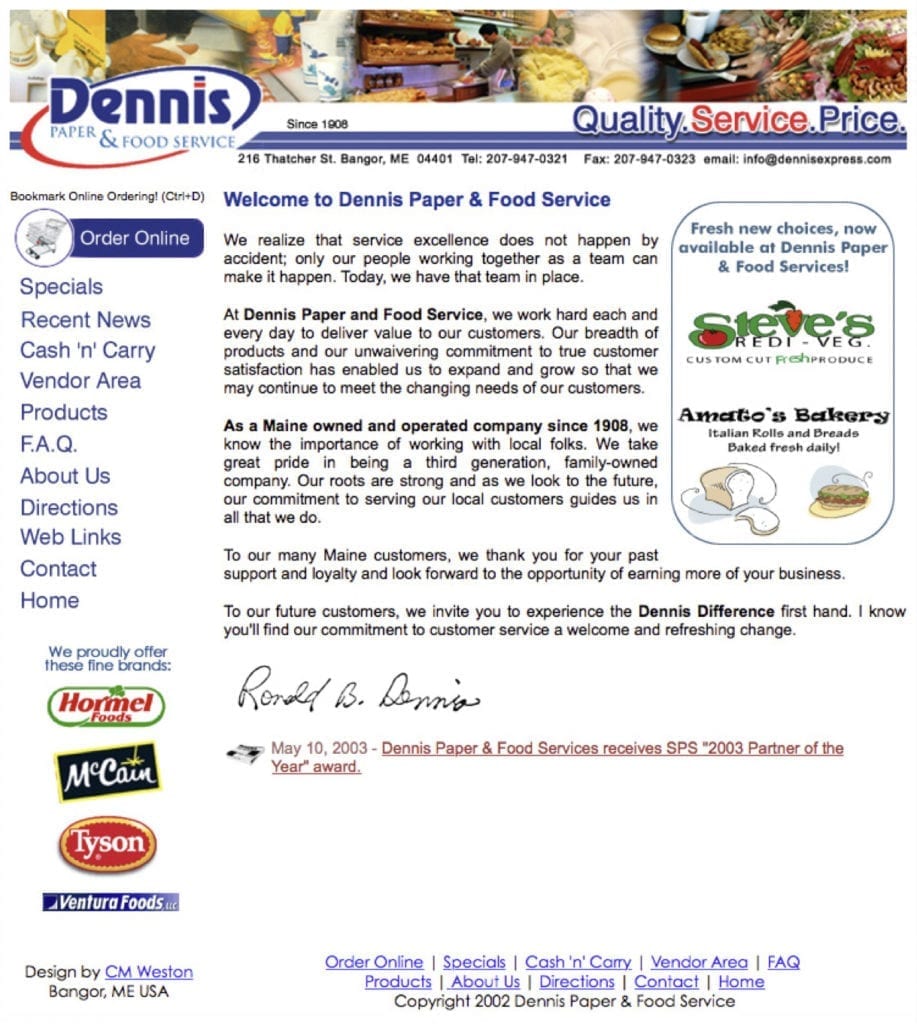 ---
Circa 2004-2007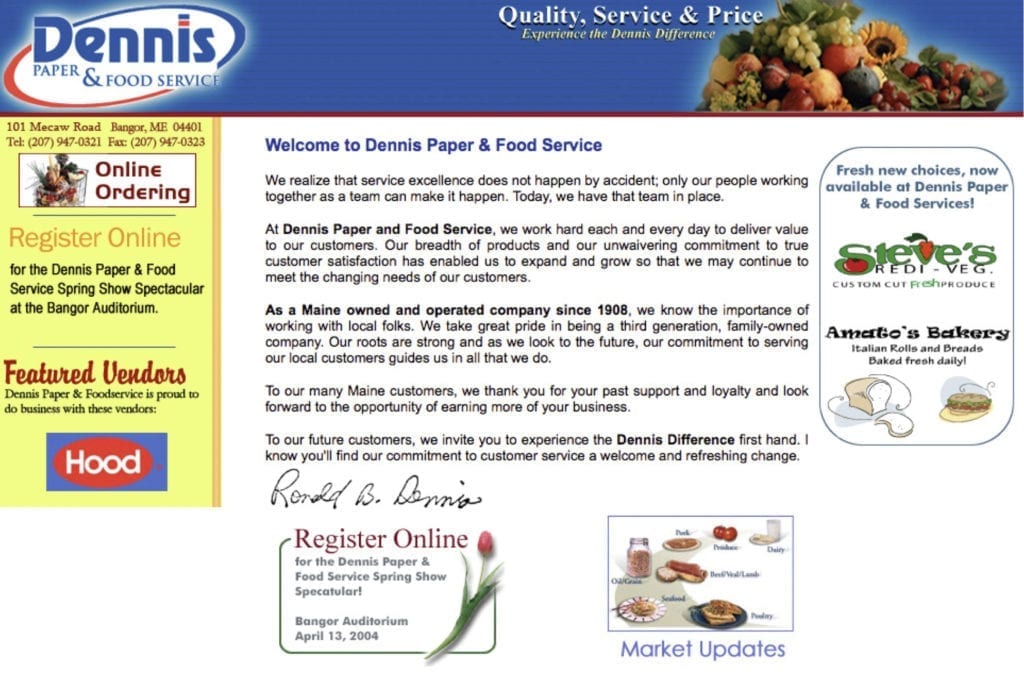 ---
Circa 2012-2016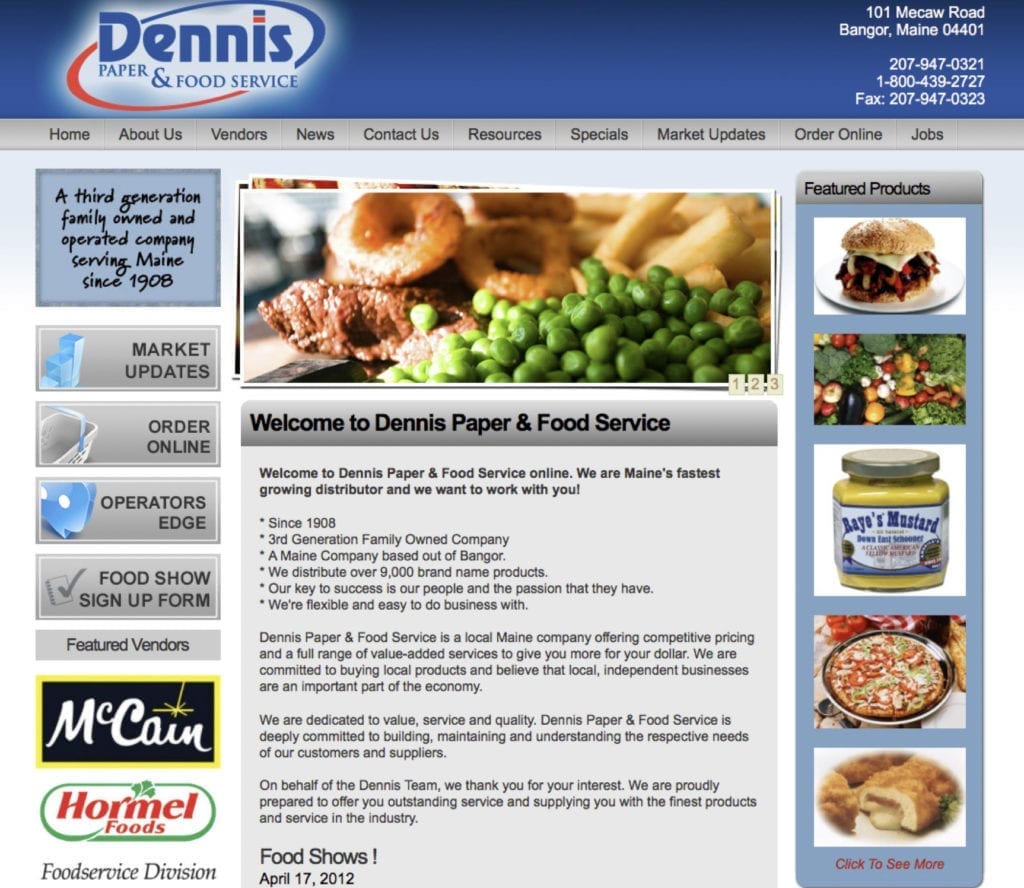 ---
2016-2017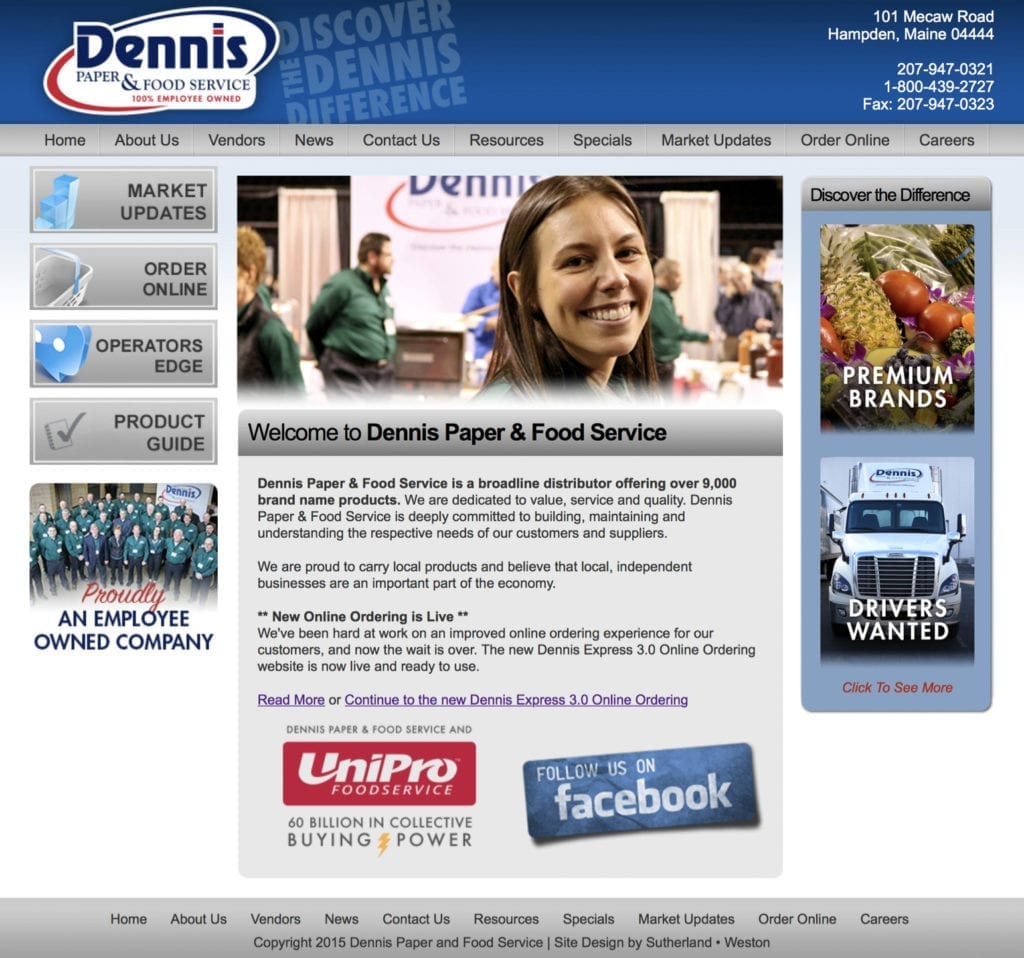 ---
Today