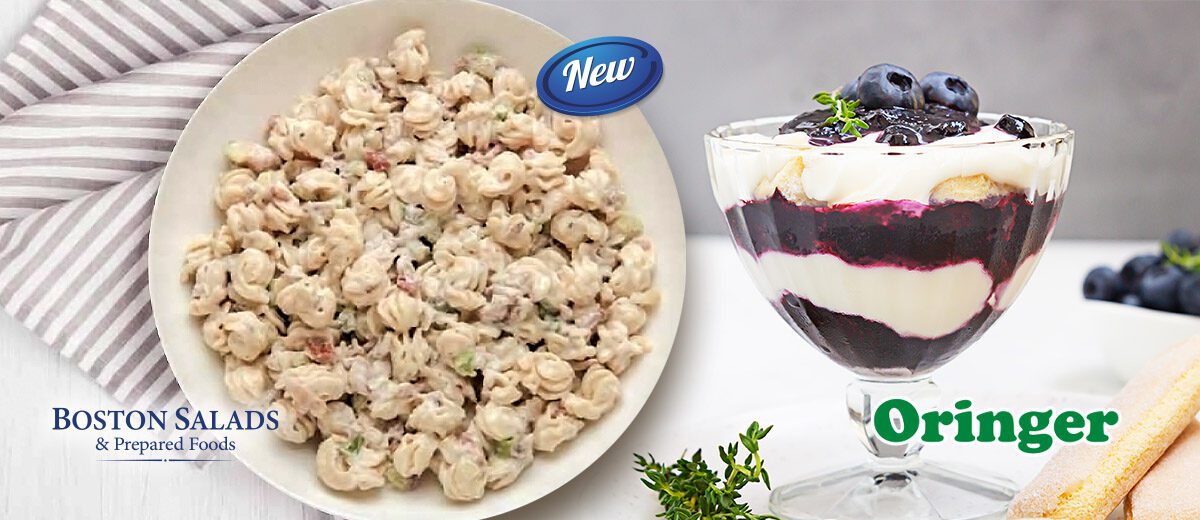 New Food Service Items from Boston Salads & Oringer
This week we've added Blueberry Topping, and Bacon Ranch Pasta Salad.
From Oringer, we've added a new size of their popular RTU Blueberry Topping. Made with fresh blueberries for a soft texture and delicious sweet blueberry flavor. This versatile topping is loaded with berries packed in a thick, sweet sugar syrup that will impart your desserts with extra blueberry flavor! This new 120oz size makes for convenient handling and easy storage in tighter spaces. The container features a resealable cap that twists on/off to maintain freshness.
From Boston Salads, we've added their all new Bacon Ranch Pasta Salad. Featuring bite-size radiatore pasta and bacon pieces tossed in a peppy buttermilk ranch dressing with celery, scallions, and onion. Boston Salads brings an uncommon sense of pride to the products they make; freshness and quality is a given. And hand-packed, "homemade" care is simply to be expected in every Boston Salads item we carry. Ask your Account Executive about their other stocked items.
New Item Details:
| | | | |
| --- | --- | --- | --- |
| Item # | Description | Pack/CT | Brand |
| 27914 | TOPPING BLUEBERRY RTU 41345 | 3/120 oz | ORINGER |
| 27913 | SALAD PASTA BACON RANCH | 1/5 LB | BOSTON SALADS |
Dennis Food Service delivers thousands of foodservice products and supplies to restaurants and food operations in Maine and New Hampshire. If you have a question or are interested in becoming a customer contact us or call 1-800-439-2727.
SEE MORE NEW PRODUCTS
Stock status subject to change. Posted 2/8/23.