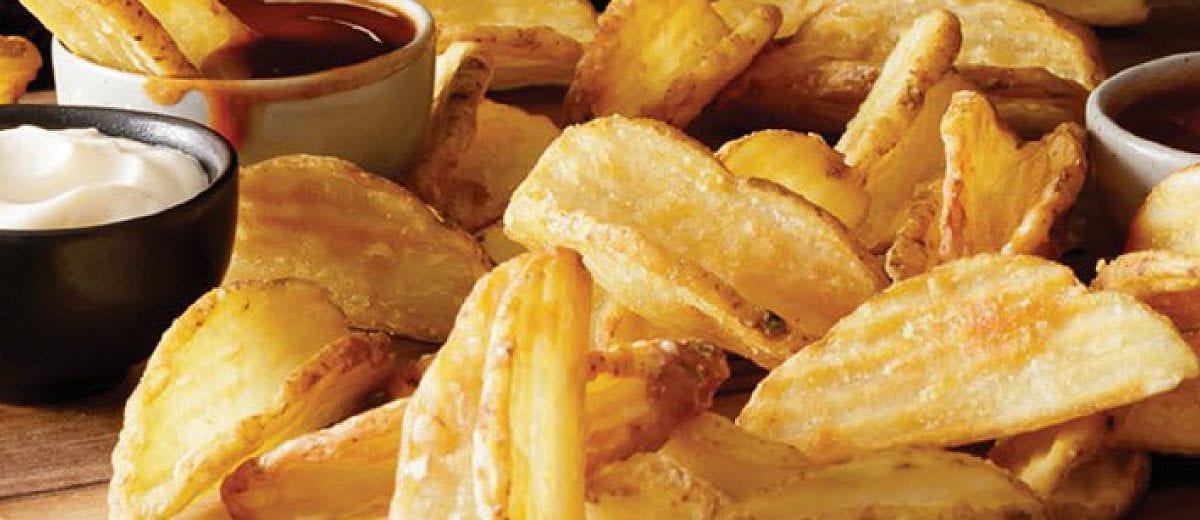 NEW! Dip'n Wedges™ for Restaurants & Foodservice
Crispy V-Shaped Potato Scoops
Crispy McCain® Dip'n Wedges™ are now available from Dennis Paper & Food Service. The appetizer potatoes feature a ridged V-shape that's sure to turn heads. Create a multitude of unique signature dishes by loading with toppings or serving with a dip. However you menu 'em, your guests will remember Dip'n Wedges!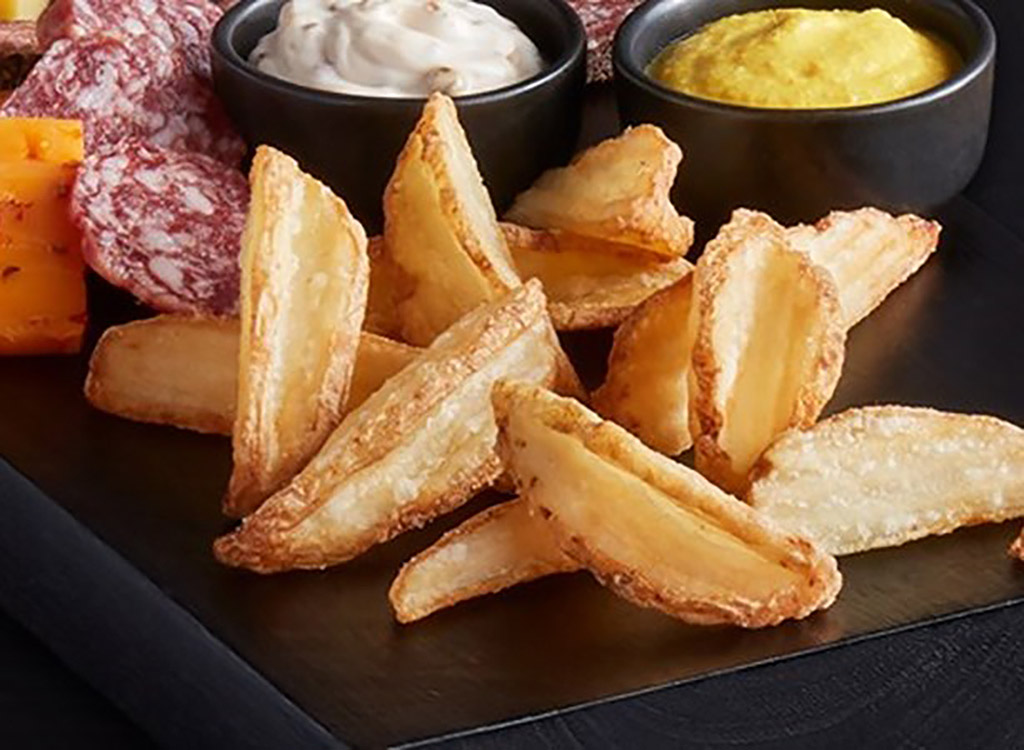 Serve as an appetizer with signature sauces/dips.
Load them up nacho-style.
Use them as the base for an unforgettable entree.
Charge more as a premium fry option.
Item #24858
Pack: 6/4 lb
Learn More About McCain