Meet the Owner
Tylor Hunter
Lead Driver
We're highlighting our hard-working employee owners! Meet Tylor Hunter.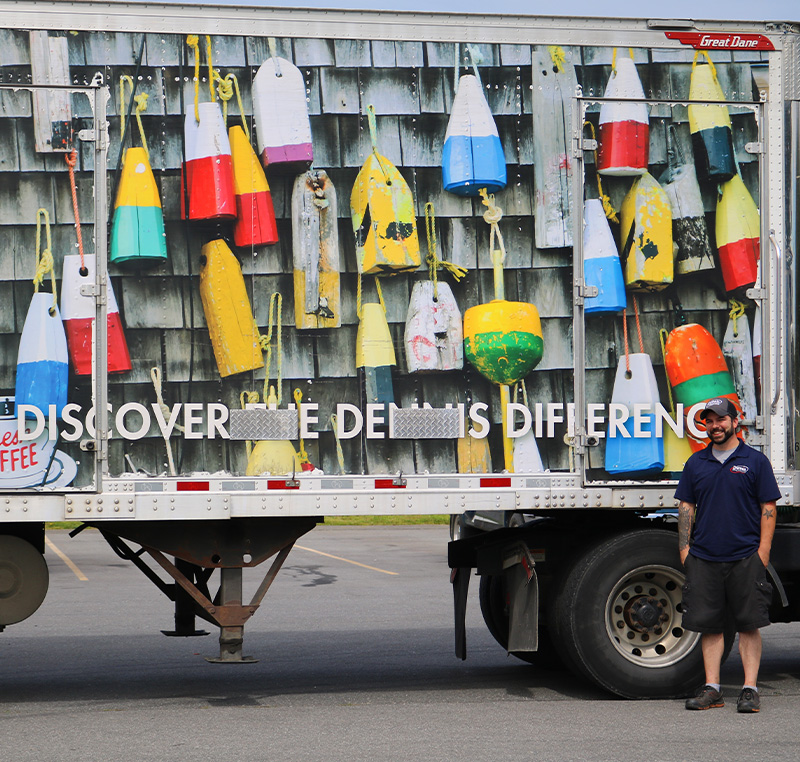 Tylor has worked at Dennis Paper and Foodservice for 6 years. He's one of our lead drivers, and delivers products of all kinds to restaurants, schools and stores all around Maine. "Being a delivery driver, sometimes our work day starts before most people go to bed, but it's important to get our customers their food early and on time so they can prep for the day", says Hunter.
Tylor enjoys playing the guitar, drums and just listening to music in general. He also likes to take advantage of the Maine outdoors by camping or adventuring on the ATV trails with his wife and son.
In true New England spirit, his favorite meal to prepare and eat is Old Fashion "Hot N' Spicy" Chili, while watching the Patriots kick-off. When he's not watching NFL games, he's probably watching Jeopardy, Bull or LennyVision on YouTube.
Tylor shared with us his favorite thing about working at Dennis, "There's room to grow at Dennis. I started working on the nightshift picking products, soon after that I took a day picker shift. Dennis helped me acquire my CDL and I became a licensed Class A Driver in just over 2 years of employment." He also shares that he truly loves seeing his co-workers and customers everyday.
Thank you Tylor for exemplifying The Dennis Difference!