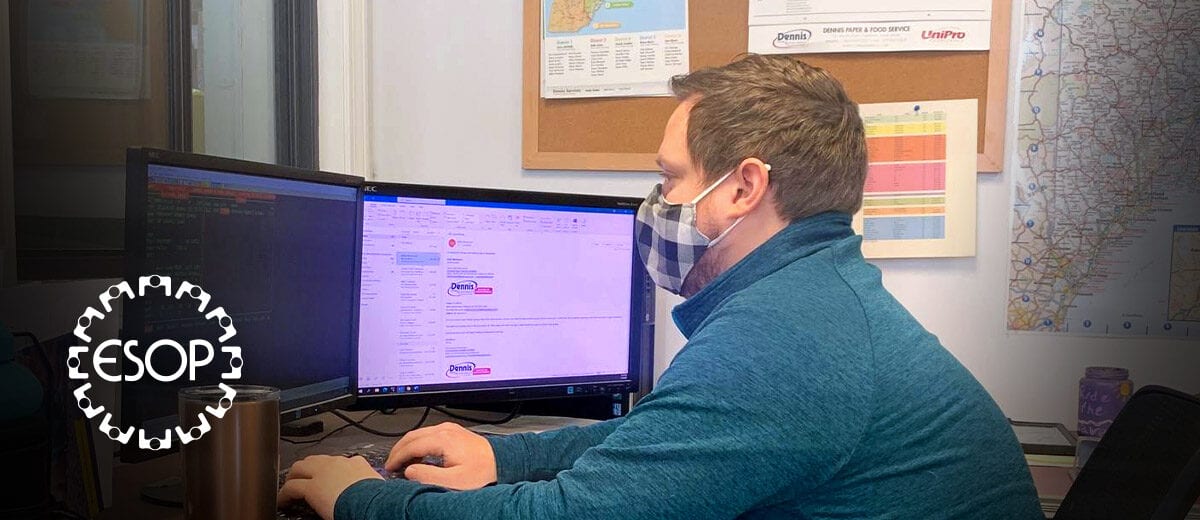 Meet the Owner
Eric Morris
Routing Analyst
We're highlighting our hard-working employee owners! Meet Eric Morris.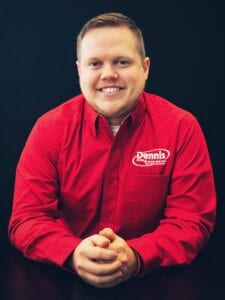 Eric has worked at Dennis Paper & Food Service for 1.5 years. His duties involve working to ensure the trucks are routed properly, and to adjust routes as new accounts are added in different areas. He also talks and works with sales to help get customers their orders in a time-window that works best for everyone. He also works with Ryder, KrisWay, and our drivers to make sure any issues with trucks or trailers are taken care of as soon as possible.
When he's not at work, Eric enjoys golfing and being outside. "In the summer I am out golfing every chance that I get. If I am not out golfing, I am usually relaxing outside by the lake," he told us. His favorite meal to eat is shepherds pie. When asked, he shared "Most people make fun of me for this since I have a culinary degree and have spent years in kitchens, but nothing beats a good simple Sheperd's Pie".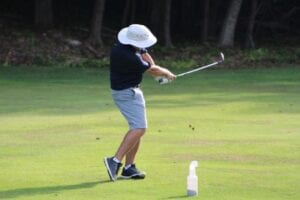 However, when it comes to his favorite meal to make, it's pasta. He explained that he liked cooking it because, "I love to try out making different sauces as the steps are all the same, the ingredients just change". When it comes to TV shows, he likes to watch some of the current classics, The Office and Friends. "If I am not watching sports, one of these shows is on. I think I have seen both 3-4 times from start to finish."
When asked what his favorite thing about working at Dennis was he shared, "My favorite thing about working at Dennis is the team environment. When the pandemic started, things changed drastically, and everyone stepped up and did extra to help one another out".
Thank you Eric for exemplifying The Dennis Difference!