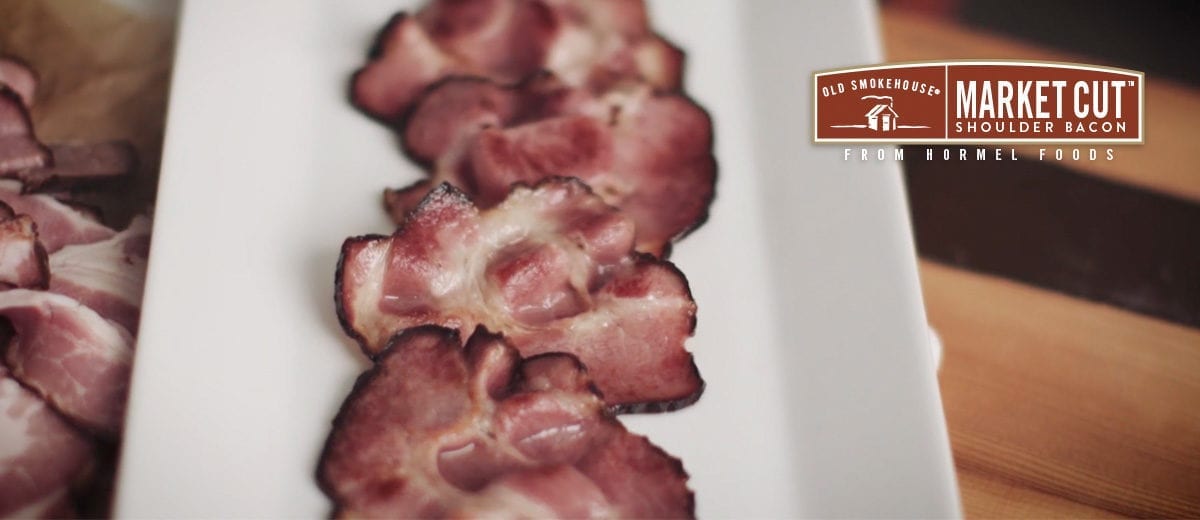 Market Cut Shoulder Bacon
Add more "craveability" to your menu with this remarkably tender, buttery bacon that delivers a satisfying, unforgettable
bite.
New from Hormel Foods | Item# 16283
Pecanwood smoked shoulder bacon. Cut from the pork shoulder, this bacon uses the Coppa muscle, the premium, well-marbled, heart of the pork shoulder. We then add our exceptional cure ingredients and slow smoke it over 100% Pecanwood chips. Visually impressive, Market Cut Shoulder Bacon helps create more "wow" throughout any menu.


There are moments that inspire, excite, and stir our culinary passion. This unique bacon – cut from the pork shoulder – was created to be such a moment. Talk with an Account Executive about how to add the distinctive look and rich flavor of Market Cut Shoulder Bacon to your menu.
• Differentiate your menu with familiar ease.
• Menu bacon with more unique and dramatic appeal.
• Excite your patrons with deep, rich bacon flavor.
RELATED INFORMATION: Bacon Menu Concepts from Hormel