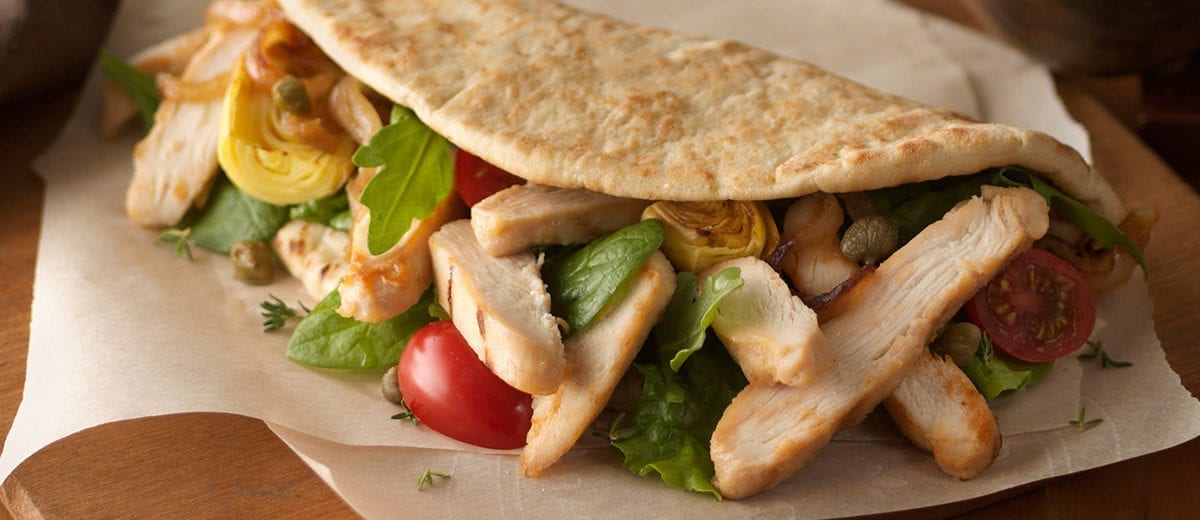 How to Satisfy Consumers' Takeout and Delivery Expectations… with Chicken
The foodservice pivot from dine-in to takeout and delivery over the past year created unforeseen realities that will change the industry long into the future—for the better.
Consider that 76% of restaurant operators surveyed for Datassential's spring 2020 ONE TABLE initiative offered curbside pickup. Notably, the majority (54%) of them hadn't done so previously, and two-thirds of all operators providing curbside service intend to continue the offering long term. Meanwhile, 58% of surveyed operators deliver through third-party providers; of this group, 14% added the service in spring 2020.1
To be profitable today, operators must ensure their takeout and delivery offerings satisfy consumer needs. Their efforts have included new innovations—think virtual concepts with chicken-centric menus, bulk meals, and meal kit offerings—and menu refinements that balance comfort and healthful menu items while emphasizing flavor, portability, and food safety. Let these insights and tactics guide your efforts as well.
Pick Up on Delivery
The casual dining segment stood to lose the most when on-premises dining was restricted. Yet it quickly evolved by creating delivery-only virtual concepts—many with chicken-centric menus.
Brinker International, for example, launched It's Just Wings, a virtual delivery-only concept out of its Chili's and Maggiano's locations.2 The concept is already on pace to generate $150 million in annual sales of chicken wings, curly fries, and fried OREO cookies, among other offerings.3
Also last summer, Bloomin' Brands introduced Tender Shack, a virtual delivery-only chicken tenders concept that operates out of the parent company's Carrabba's Italian Grill kitchens and delivers via a partnership with DoorDash. Other virtual chicken players include Neighborhood Wings by Applebee's and The Wing Experience, developed by The Smokey Bones barbecue chain.3
Focusing on poultry was a strategic decision. Not only do many of these casual dining chains already offer chicken at their flagship restaurants, but chicken also ranks highly in consumer internet and app searches for food delivery options. According to Restaurant Business, those who use third-party delivery services tend to search for a type of menu rather than a particular restaurant.3 What's more, a DoorDash analysis of items ordered from its app between Jan. 1 and June 30, 2020, revealed this perhaps unsurprising finding: a chicken sandwich with french fries proved to be consumers' top choice.4
Give the People What They Want
Datassential research confirms consumers' love of chicken. Asked what types of food they're eager to see more of in the coming year, more than half (57%) pointed to the comfort food category, citing such favorites as chicken noodle soup (49%) and chicken pot pie (48%). The only comfort foods surpassing those options in popularity: macaroni and cheese (62%) and chocolate chip cookies (50%).5
All of which is good news for Fish City Grill, a Dallas-based franchise with 21 locations (including two Half Shells restaurants) in four states. When one franchisee decided to launch a virtual concept to supplement their operation's income, they expanded beyond seafood with Sarah's Hot Chicken. The menu features a hot chicken sandwich, a shrimp po-boy, and sides such as mac and cheese and chocolate chip cookies.6
Of course, Datassential also reaffirms how important it is for operators to cover their bases by offering a mix of both indulgent and healthy dishes: 58% of surveyed consumers indicated they're looking forward to seeing more healthy options on restaurant menus in the year ahead. Spicy foods and flavors (42%) and global foods and flavors (31%) also resonate with many consumers. It's also worth noting that a majority (71%) of Datassential's survey respondents consider global cuisines healthier than American dishes.5
Rōti Modern Mediterranean checks many of these boxes, in fact, with its new Chicken Caulipower Bowl. The dish tops a bed of riced cauliflower with grilled spiced chicken, tomato, cucumber, red cabbage, feta cheese, pepperoncini peppers, garlic and skhug sauce. Other chain offerings that satisfy some combination of consumers' desire for poultry, healthfulness, comfort food, and global flavors include Baja Fresh's limited-time-offer Enchiladas Rojas and Enchiladas Verdes; Cotton Patch Café's seasonal menu, which includes a comforting mushroom Swiss chicken fried steak or grilled chicken alfredo pasta, as well as a grilled chicken sandwich and Santa Fe grilled chicken entrée; and Pizza Guys' street taco flatbread topped with grilled chicken.7
Delivery Nuts and Bolts
Last year's necessary move from dine-in to takeout and delivery elevated other operational considerations, including food portability (from both a packaging and durability standpoint) and safety. Case in point: 42% of operators now use plastic containers with lids and 24% use containers with tamperproof seals to reassure customers that their food is safe to consume.1 History has shown that bowls, wraps, sandwiches, and salads travel better with sauces and dressings served on the side. For extra peace of mind, 47% of operators now supply individual condiment packets rather than cups filled in-house.1
Family size and bulk meals also emerged as a new opportunity that 31% of operators ultimately implemented. Nearly 7 in 10 of these operators plan to continue providing these offerings even when dine-in restrictions are fully lifted nationwide. Additionally, 25% of surveyed operators began offering meal kits last spring; the majority (61%) of those who do so plan to continue the offering long term.1
The delivery model was always going to grow, but recent dine-in challenges sparked a rapid rise in innovation across all segments. These strategies and more can make your operation even more appealing to takeout and delivery (plus dine-in) customers for the foreseeable future.
Content courtesy of Perdue Foodservice 
Sources:
1ONE TABLE: Operator Insights and the Path Forward (Datassential, May 2020)
2Romeo, Peter, "Chili's Parent is Going Big-Time into Virtual Concepts," Restaurant Business, Aug. 12, 2020
3Romeo, Peter, "Outback's Parent Tries a Virtual Chicken Restaurant," Restaurant Business, Sept. 8, 2020
4"The Deep Dish: Food Trends in 2020," DoorDash, July 23, 2020
5Simply Smarter webinar, Datassential, Jan. 21, 2021
6Ruggless, Ron, "Fish City Grill expands virtual Sarah's Hot Chicken concept," Nation's Restaurant News, Feb. 5, 2021
7Thorn, Bret, "Menu Tracker: New items from Starbucks, Buffalo Wild Wings and Sonic Drive-In," Nation's Restaurant News, March 4, 2021
Visit Operators-Edge.com for more like this…