How to Choose the Right Trash Can Liner
Working with our team, it's easy to choose the correct liner sizes and materials for your needs.
There are a wide range of weights, sizes and types of can liners available; making the chore of choosing the right fit for your cans a daunting task. How do you determine which liners are right for your needs? Using the guide below, and working with a Dennis Account Executive, you'll be able to easily decide on and order the right liners for your operation.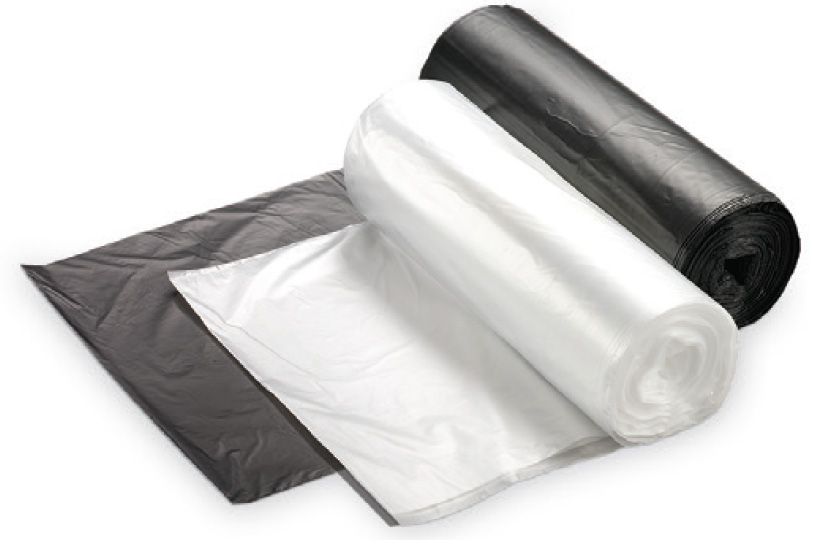 Step 1– What type of can liner do I need?
Before anything else, it's important to know how your liner will be used, then it's easy to match your liner to the intended application. There are two types of resins commonly used to produce can liners – linear Low and High Density. To decide which one you need answer this question:
Are sharp, pointed or jagged objects going to be thrown away in this bag?
If "Yes," you need Linear Low (Gauge = mils)
If "No," you need Linear High (Gauge = microns)
Step 2 – Select Liner Gauge
How much does the liner need to hold? Determine the average weight of a full can liner in it's intended use. Once you have decided that number, check with your Account Executive to review the appropriate gauge and material liner options.
Choose lower gauges for lighter loads like paper and general refuse, and higher gauges for heavy and extra-heavy loads. In the reference grid below, 1 mil = 25.4 microns.
Mil Thickness
~Microns
0.23
0.27
0.31
0.35
0.39
0.43
0.47
0.51
0.55
0.59
0.62
0.66
0.70
0.74
0.78
0.82
0.86
0.90
0.94
0.98
6
7
8
9
10
11
12
13
14
15
16
17
18
19
20
21
22
23
24
25
Step 3 – Determine the Correct Size
Gallon capacity or size is printed on most containers. If you don't see this information, measure your container using the formulas listed below. Dennis offers a wide variety of can liners for many types of refuse.
Measuring for Correct Can Liner Size
Liner Width: Use one-half of the outer circumference of the container.
Liner Length: Use the height of the container, plus one-half of the diameter of the container, plus 3 inches, (for overhang). For square or rectangular containers, use the diagonal of the container bottom instead of the can's diameter.