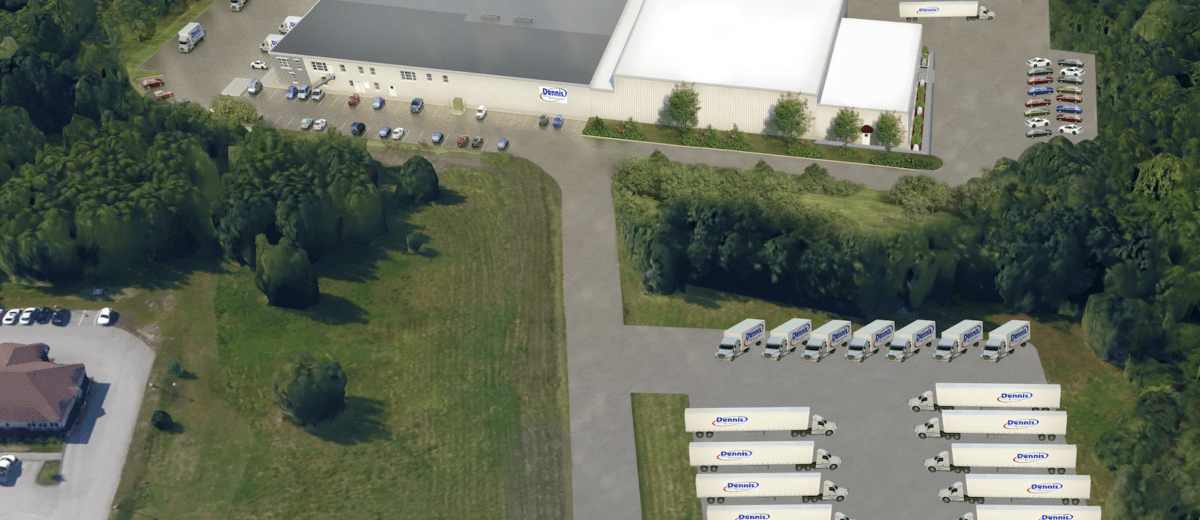 Here we grow again – Second Expansion in 4 years!
Dennis Paper & Food Service, an Employee Owned Company, is breaking ground on a 30,000 square foot warehouse expansion at their Hampden, Maine, location. The new space will accommodate Dennis Paper & Food Service's continued growth. This is the second expansion in nearly 4 years. A 20,000 square foot expansion was completed in 2012.
Ron Dennis, President, said,
"As a company focused on delivering the best food and foodservice related products to New England businesses, we are excited to expand our warehouse capacity. The new space will give us the ability to bring in more inventory to meet the growing requirements of our diverse customers. It will also allow us to continue adding new members to our team."
Since 2002 Dennis Paper & Food Service has added over 120 new jobs, with 20% employment growth in the last year alone. This new expansion will position the company for an additional 40% employee growth over the next 5 years, equaling 50-75 new jobs.
The extensive construction project is slated to be completed in 2017. The expansion includes new frozen, refrigerated and dry storage as well as office space for additional staff. The expansion will also feature a state-of-the-art test kitchen and meeting center. The expanded Dennis Paper & Food Service warehouse complex will follow suit with the 2012 renovation's use of environmentally-friendly practices, energy efficient lighting and product handling equipment.
Rick Robertson, Chief Operating Officer, said,
"Fueled by a passion for food culture, our team's push for consistent growth and value have driven this second recent expansion. Also, demand for increased inventory offerings through our valued vendor relationships have created and immediate need for additional space. The new test kitchen and meeting center will allow for more investment in training, education and partnerships. Our continuing vision for growth will help us to provide the very best service and solutions to our customers, both existing and new. Our employee owners love to compete and service customers."
Dennis Paper & Food Service is a broadline distributor providing more than 10,000 brand name products to foodservice operations in Maine, and New Hampshire. The company began as a family bottling and beverage distributor in Cherryfield, Maine, in 1908. For over 100 years, the practice of putting its customers first has helped Dennis Paper & Food Service continue to grow, now an employee owned company (ESOP) since 2015.