Grilled Serrano Salmon
Grilled salmon topped with a Kogi garlic serrano sauce, served with a fiery Asian slaw and sauteed baby bok choy.
INGREDIENTS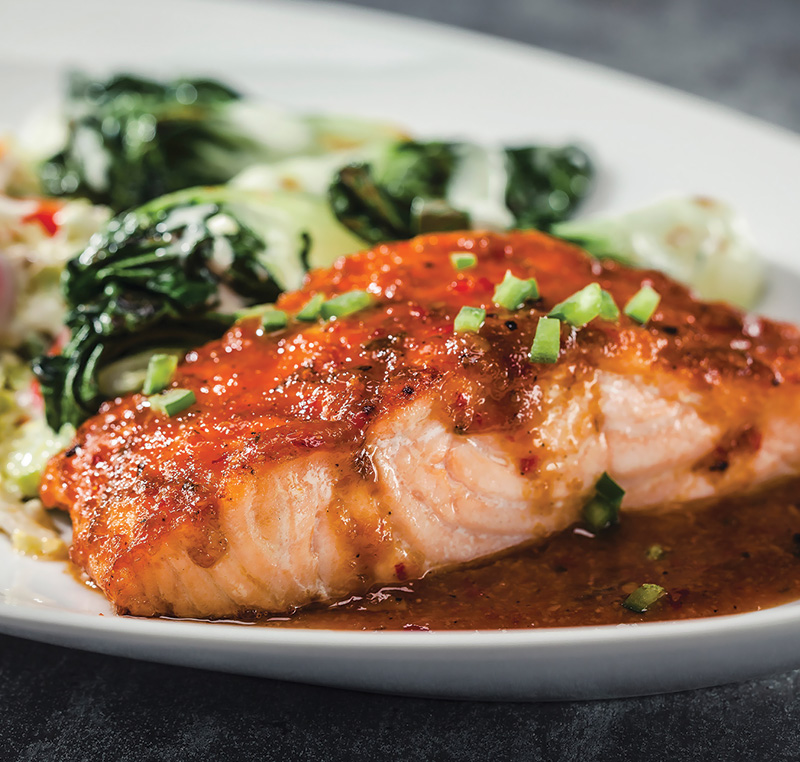 1 ea grilled salmon fillet
2 tbsp Serrano Chili sauce
4 oz baby bok choy leaves
1 tbsp Secret Weapon sauce
6 oz fiery Asian slaw
SLAW
4 oz Asian slaw
2 oz Ken's cucumber wasabi
DIRECTIONS
Grilled mark salmon fillet on both sides.
Place on a pan and brush with garlic serrano sauce.
Place in 450˚F oven and bake to desired doneness.
Serve with baby bok choy sauteed with secret weapon sauce and fiery asian slow.
See More Recipes

Kogi Serrano Chili


Item #20903
People seek Kogi out. Driving out of their way just to get a taste. Why? One word:

flavor

!
People's palates are changing. They want…no, crave original, uncommon, adventurous flavors. That's Kogi. And now you can take advantage of this trend and serve up the fearless flavor combinations that everyone's lining up for.
See More Sauces