Fish and Chips with Serrano Aioli
Battered fish fillets served with fries, coleslaw and homemade serrano chili aioli.
INGREDIENTS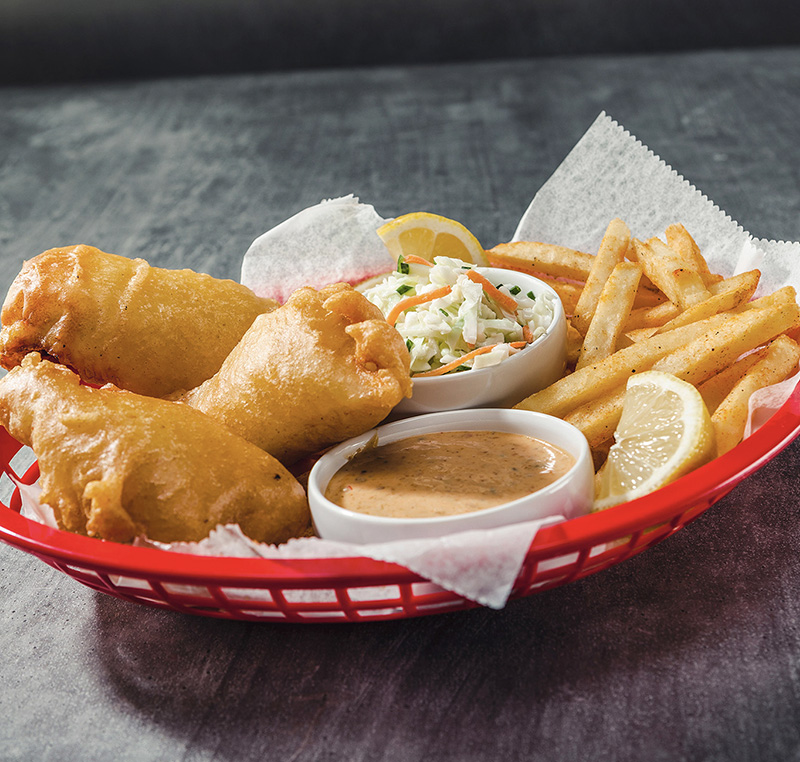 1 ea white fish fillet, beer battered and fried
2 oz fried crispy, french fries
2 oz cole slaw
1 ea lemon wedge
4 fl-oz serrano chili aioli
SERRANO CHILI AIOLI
4 fl-oz Kogi serrano chili sauce
4 fl-oz signature garlic aioli
DIRECTIONS
Batter and fry fish and french fries in 350˚F oil until cooked.
Drain and place on plate with ramekin of serrano aioli, serve warm with coleslaw and lemon wedge
SERRANO CHILI AIOLI

1. Place ingredients in small mixing bowl and blend well. Label, date and refrigerate.
See More Recipes

Kogi Serrano Chili Sauce


Item #20903
People seek Kogi out. Driving out of their way just to get a taste. Why? One word:

flavor

!
People's palates are changing. They want…no, crave original, uncommon, adventurous flavors. That's Kogi. And now you can take advantage of this trend and serve up the fearless flavor combinations that everyone's lining up for.
See More Sauces