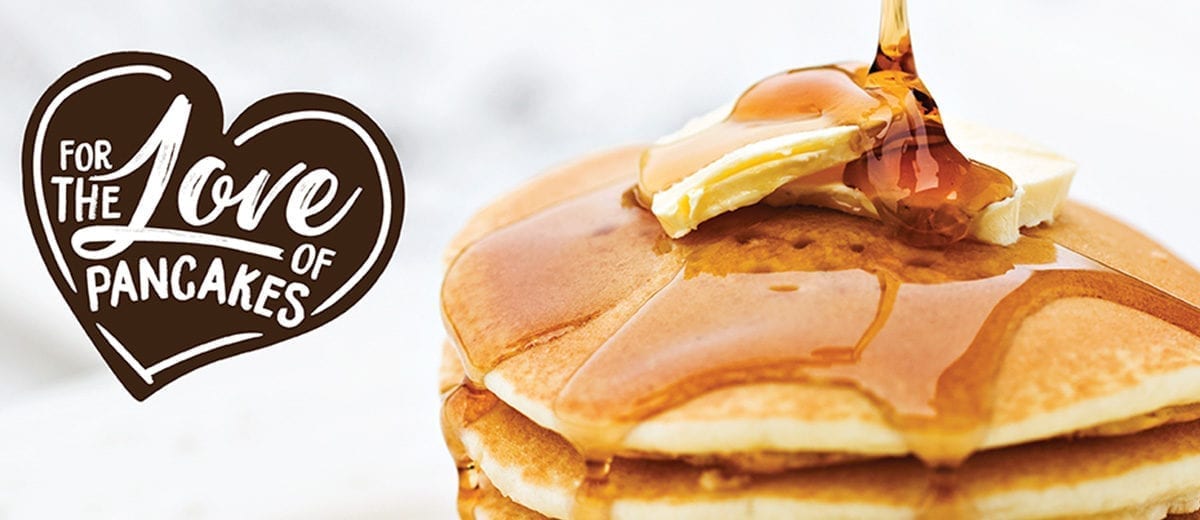 February is National Pancake Month
Flip 'em, stack 'em, serve 'em up hot. Drive profits in February with breakfast by taking advantage of "National Pancake Month!"
With the scent of melting butter, sizzling batter and warm maple syrup in the air your diners are sure to be in the mood for a helping of warm, fluffy pancakes. Not to mention all of the delicious breakfast add-on's like sausage, bacon, eggs, hashbrowns, homefries, fresh fruit and bakery items!
Breakfast is the only meal for which foodservice has experienced growth in recent years, and a plate of hotcakes is one of the more popular, and profitable, menu items.
For example, the approximate cost of 5 pancakes using Gold Medal ™ Pancake Mix is $0.21. The average cost of syrup, butter and toppings for 5 pancakes is $1.10—giving you a combined cost of $1.31. With a suggested menu price of $6.99, this leaves a total profit of $5.68—or over 81% profit margin.
Breakfast is Booming – DIG IN HERE!
BENEFIT FROM THE BUZZ: Boost your pancake sales by downloading this free marketing kit complete with everything you need to help drive sales during National Pancake Month.