Our Favorite
Fall Products
Here's to the season of sweaters and pumpkin spice!
Foodservice Products for Fall Inspiration

When the air becomes a little more crisp and the pumpkin spices start to flow – diners everywhere tune their cravings to comfort foods and seasonal flavors.
Whether you're looking for a fully fall-focused menu or just a hint of the autumn we've highlighted an assortment of fall-inspired items to help you serve up the richness, warmth and flavors of the season! Check out our Pinterest board "Autumn Recipes🍂", or talk with your Account Executive for more great ideas and products.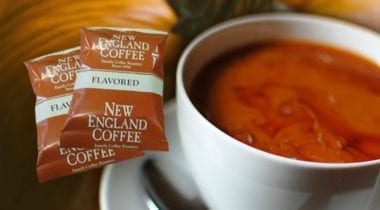 NEW ENGLAND COFFEE
PUMPKIN SPICE COFFEE

New England's signature coffee blended with sweet pumpkin flavor, sprinkled with a delicate mixture of spices to create a treat for any season.
Item #83939
24/2.5 oz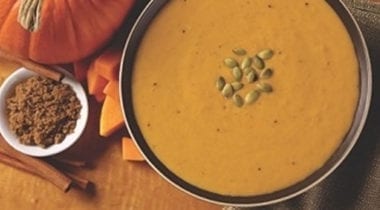 BLOUNT FINE FOODS
PUMPKIN SPICE BISQUE

Creamy and sweet pumpkin puree is gently blended with light cream, sweet potatoes and a delicate medley of spices.
Item #2232
4/4 lb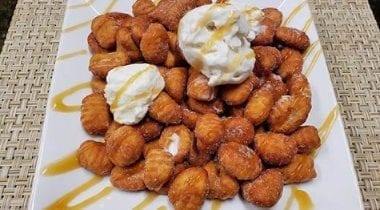 JOSEPH'S PASTA
PUMPKIN GNOCCHI

Soft Potato dumplings blended with pumpkin puree, brown sugar and nutmeg (par cooked).
Item #16106
3/4 lb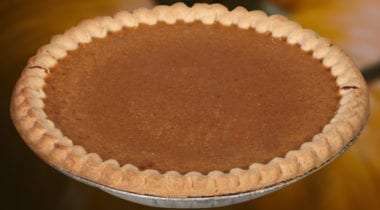 CHEF PIERRE
PUMPKIN PIE
OPEN-FACE
A classic Fall favorite that starts with a tender golden flaky crust, filled with a lightly spiced pumpkin filling that's full of flavor. Pre-baked and ready to serve!
Item #12858
6/43 oz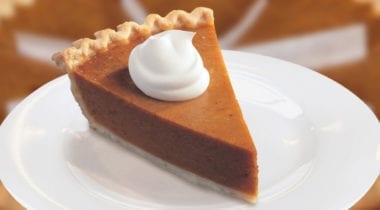 CHEF PIERRE
PUMPKIN PIE
PRE-SLICED
A classic Fall favorite that starts with a tender golden flaky crust, filled with a lightly spiced pumpkin filling that's full of flavor. Pre-baked, pre-sliced and ready to serve!
Item #1101
6/43 oz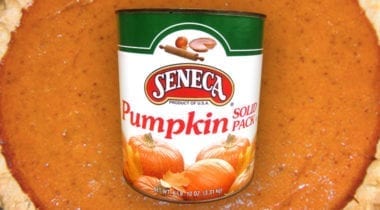 SENECA
PUMPKIN FILLING

Seneca selects naturally sweet, vine-ripened pumpkins to make our premium pumpkin purée. It can be used to make anything from delicious desserts – pumpkin pie, cake, cheesecake, or pumpkin muffins – to main dishes.
Item #75080
6/#10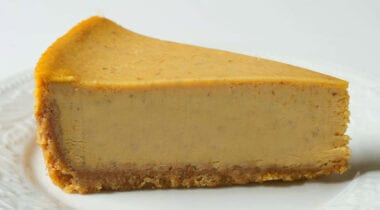 MIKE'S PIES

PUMPKIN CHEESECAKE

Mike's famous cheesecake gets the pumpkin treatment for rich and creamy seasonally-inspired indulgence. This autumn cheesecake is a winner!
Item # 12643
2/4 lb, 12 slices/ea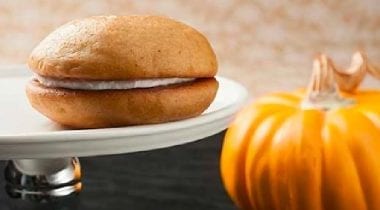 STEVE'S SNACKS
PUMPKIN WHOOPIE PIE

At Steve's Snacks, we take pride in making the highest quality whoopie pies. This seasonal favorite perfectly captures the flavors of pumpkin and autumn spices.
Item #24127
12/6 oz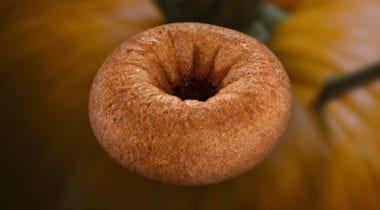 RICH'S
PUMPKIN CAKE DONUT

Rich's quality meets autumn appeal in this soft and spongy cake donut made with real pumpkin and spices for an indulgent fall treat.
Item #10595
84/2.5 oz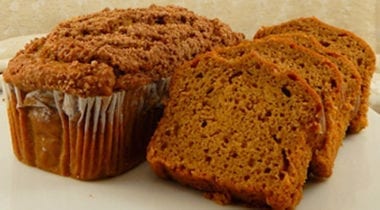 BAKE'N JOY
PUMPKIN LOAF

Pure pumpkin puree, a custom blend of spices and bourbon vanilla perfectly complement this flavorful and moist loaf.
Item #18141
18/18 oz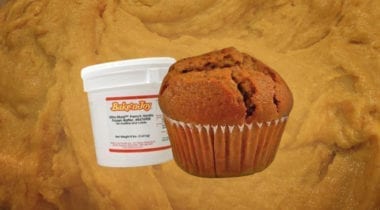 BAKE'N JOY
PUMPKIN MUFFIN BATTER

Pure pumpkin puree, a custom blend of spices and bourbon vanilla perfectly complement this flavorful and moist muffin batter.
Item #33154
2/8 lb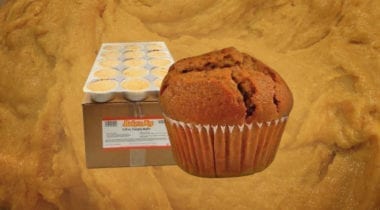 BAKE'N JOY
PRE-PORTIONED PUMPKIN MUFFIN BATTER

Pure pumpkin puree, a custom blend of spices and bourbon vanilla perfectly complement these flavorful and moist pre-portioned muffins.
Item #33163
75/6.25 oz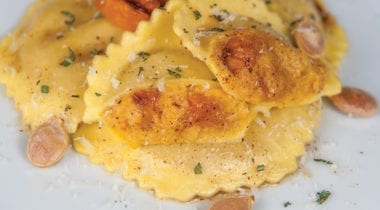 JOSEPH'S PASTA
PUMPKIN & MASCARPONE RAVIOLI

Pumpkin and butternut squash puree blended with Parmesan and mascarpone cheeses and brown sugar; wrapped in par cooked egg pasta.
Special Order Item
2/3 lb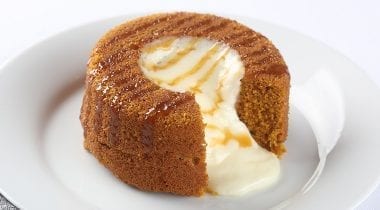 DIANNE'S FINE DESSERTS
PUMPKIN LAVA CAKE

Dianne's Pumpkin Molten Lava Cake is a delicious gourmet treat. It is a combination of sweet and spicy pumpkin cake with a creamy cheese filling. This cake can be served on its own or added to a dessert platter.
Special Order Item
24/6.72 oz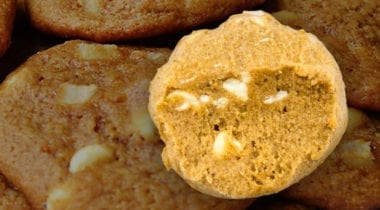 BEST MAID
PUMPKIN WHITE CHOCOLATE CHIP COOKIE DOUGH

Perfect blend of pumpkin, spices and white chocolate chips. Tastes just like homemade pumpkin pie!
Special Order Item
200/1.5 oz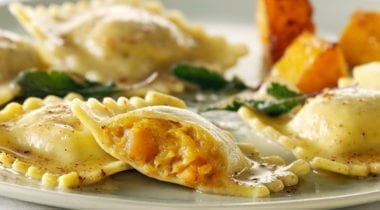 JOSEPH'S PASTA
BUTTERNUT SQUASH RAVIOLI

Roasted butternut squash blended with Parmesan, amaretti cookies and brown sugar; wrapped in par cooked sage pasta.
Item #18137
2/3 lb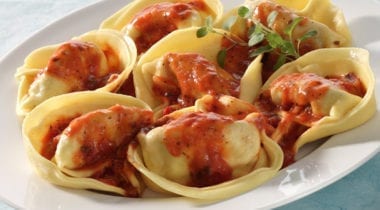 JOSEPH'S PASTA
BRAISED BEEF & VEAL TORTELLACI

Fresh ground veal, beef & pancetta blended with Parmesan and grana padano cheeses, garlic, and herbs; wrapped in par cooked egg pasta.
Special Order Item
2/3 lb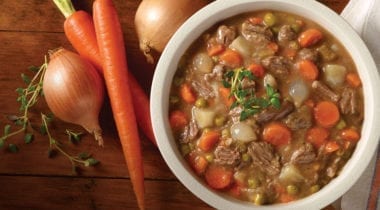 THE SOUP IS ON!
SOUPS, CHILIS & CHOWDERS…

Add warmth and rich flavor to your menu with the perfect range of products for any foodservice operation.
BROWSE SOUPS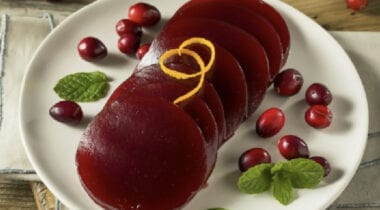 SUNSOURCE
JELLIED CRANBERRY SAUCE

SunSource Jellied Cranberry Sauce possesses a smooth tubular, solid jellied texture with vivid color and a flavorful tangy taste.
Item #24751
6/#10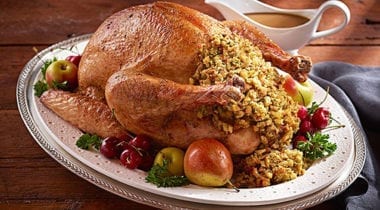 STOVE TOP
STUFFING (CHICKEN)

Stove top stuffing is one of the most versatile ingredients in your pantry. You can serve it as the perfect stuffing side at any meal, but don't forget that recipes for main dishes can be built around it.
Item #78703
6/48 oz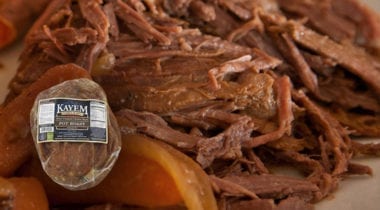 KAYEM
PREMIUM POT ROAST

Kayem slow cooked meats are all natural, lightly seasoned and naturally hardwood smoked. They are easy to pull or shred, gluten free, have no Added MSG and are fully cooked.
Item #73336
2/8 LB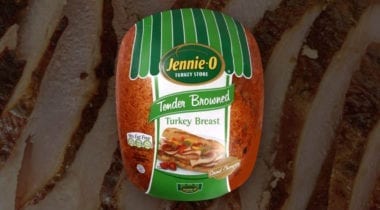 JENNIE-O
GRAND CHAMPION
TENDER BROWNED TURKEY BREAST

Premium quality to support your highest price points. Oil browned for premium visual appeal and added flavor. Great for slicing for premium sandwiches, salads & entrees
Item #18043
2/9 lb-avg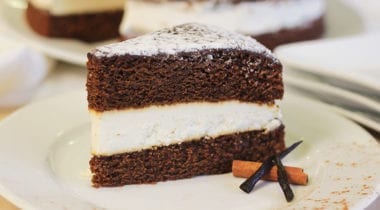 DIANNE'S
RUSTIC GINGERBREAD CAKE

Gingerbread spice cake filled with vanilla bean mousse and dusted with powdered sugar.
Item #20929
2/51.8 oz
DOWNLOAD
THE 2020 FALL BUYING BROCHURE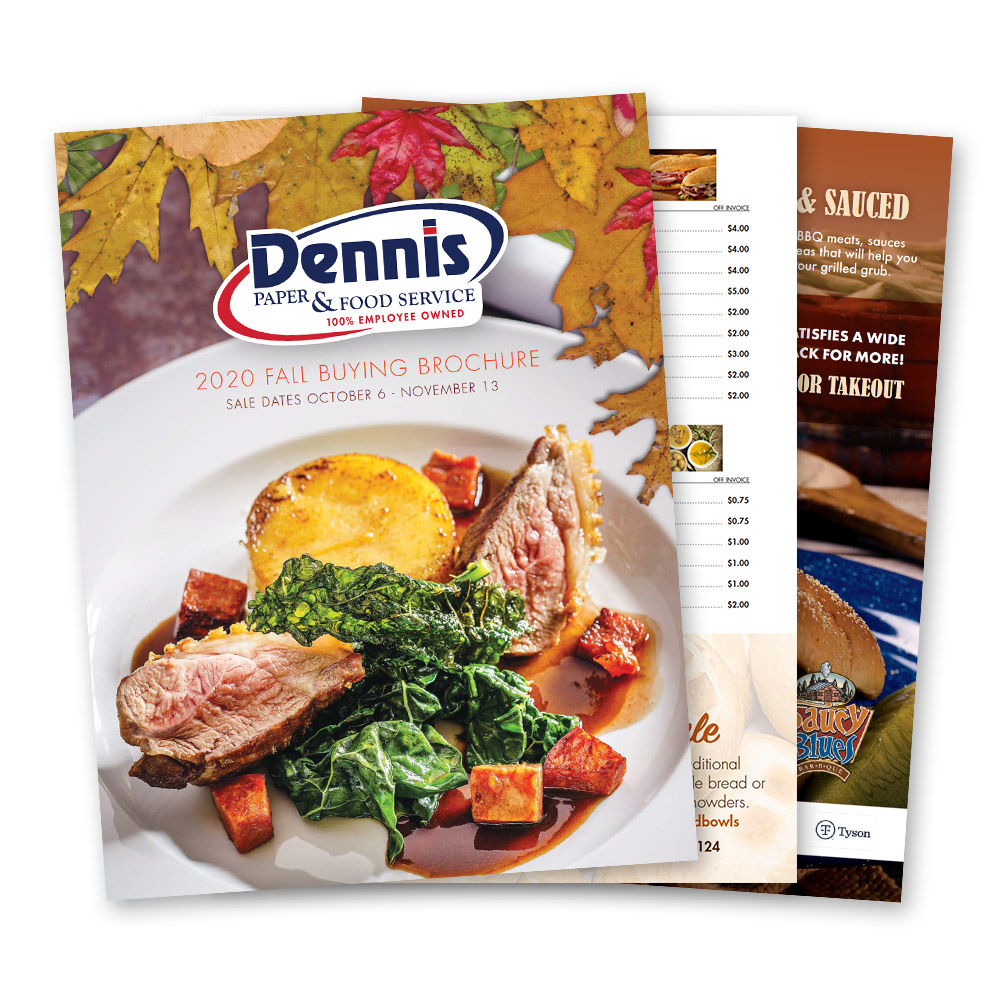 Runs October 6th – November 13th
Includes special fall pricing from Kayem, McCain, Anderson, Hood, Jennie-O, Blount, Piantedosi, Berry, Catania, Campbell's, Hormel, Brakebush, Aryzta, Fabri-Kal, Wyman's, Smithfield and more.
DOWNLOAD THE PDF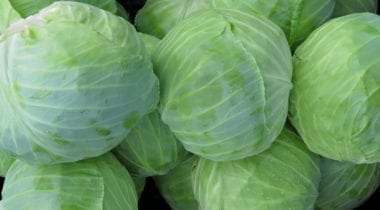 FRESH
CABBAGE

Cabbage is a hearty season green that is eaten in many ways around the world; coleslaw, sauerkraut, kimchi and borscht are a few of the most common.
Item #26080
1/50 lb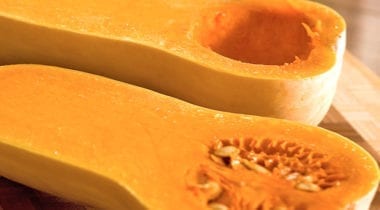 FRESH
BUTTERNUT SQUASH

This favorite winter squash has a sweet, nutty taste similar to that of a pumpkin. It has tan-yellow skin and orange fleshy pulp with a compartment of seeds in the blossom end.
Item #26339
1/40 lb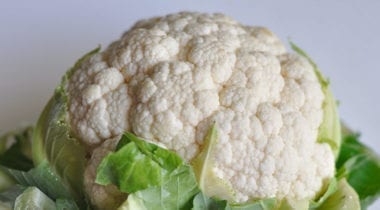 FRESH
CAULIFLOWER

The cauliflower culinary scene has blossomed recently with a lot of non-traditional preparations. Cauliflower is very nutritious, and may be eaten cooked, raw or pickled. Try using it in a soup with cream or deep fried and tossed in sauce.
Item #26087
12 ct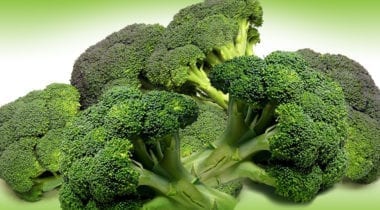 FRESH
BROCCOLI CROWNS

From stalk to flower broccoli is delicious, nutritious and can be used in countless ways. Fun fact! Broccoli is one of the most bought vegetables in England.
Item #26188
4/5LB (18-20 lb/avg)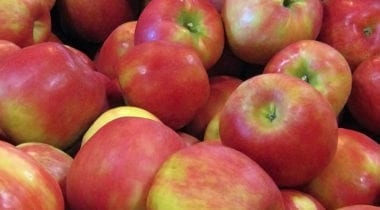 FRESH
MCINTOSH APPLES

For many in New England the tart, crisp bite of a McIntosh apple is the true flavor of fall. This all-purpose apple is hands down one of the most popular in the Northeastern United States.
Item #5646
138 ct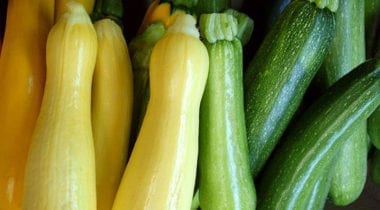 FRESH
FANCY SQUASH

Summer through fall the subtle, fresh flavors of summer squash and zuchinni can be the perfect compliment to your autumn recipes.
Zucchini #16018
Summer #16021
16 lb/avg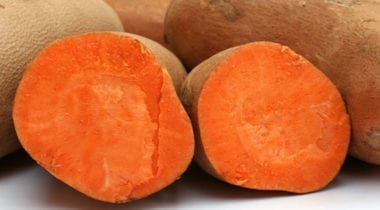 FRESH
SWEET POTATOES (YAMS)

Sweet potatoes, or yams if you prefer, have long been a staple of fall cuisine. This tasty tuber has gained popularity in recent years with the up-sell option of French Fried being a healthier alternative for consumers.
Item #16015
40 lb/avg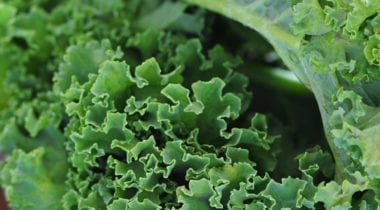 FRESH
GREEN KALE

This cold-hearty leafy green has bounced around from being one of the most significant crops in the Roman Empire to relegation as adornment for salad bars – but today, kale is back in a big way baby!
Item #26068
12 ct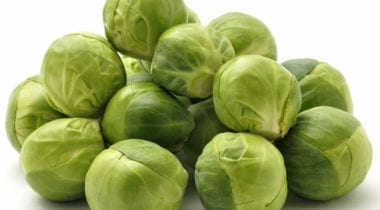 FRESH
BRUSSELS SPROUTS

With almost the same nutrition benefits as their full-size counterparts, these mini cabbages become big sellers when sauteed with bacon, drizzled with a balsamic glaze or (like their bigger brethren) turned into a unique slaw.
Item #26674
1/25 lb
FRESH
BEETS

Fact: People love beets.* The bold color of red beetroots can allow for a lot of culinary creativity. Aside from being seasonally popular, beets have numerous health benefits and are rich in Vitamin C. *Souce: Dwight K. Schrute
Item #7769
1/25 lb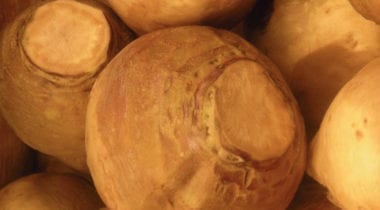 FRESH
TURNIPS (WAXED)

Fall is certainly the season of root vegetables, the humble and versatile rutabaga is no exception. Take your customers on a detour from potatoes with turnip puree, roasted turnip with mushrooms, mashed turnip or turip gratin to name a few.
Item #26126
1/50 lb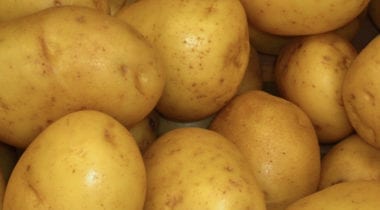 FRESH
CHEF POTATOES

These potatoes deliver the performance desired by culinary professionals. They work well across the board for frying, baking, mashing or for surviving alone on Mars.
Item #26117
1/50 lb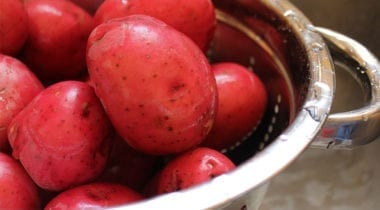 FRESH
RED POTATOES
(SIZE A)

Leave the skin on these spuds to add a pop of color to your favorite potato dishes. Red skinned potatoes add pop to salads and mashes, and simply look delicious when baked or fried.
Item #26076
1/50 lb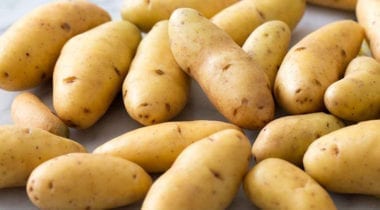 FRESH
FINGERLING POTATOES

A fingerling potato is a small, stubby, finger-shaped type of potato which may be any heritage potato cultivars. Fingerlings are varieties that naturally grow small and narrow.
Item #26477
1/20 lb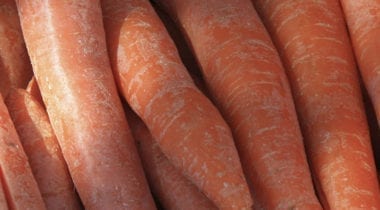 FRESH
JUMBO CARROTS

Carrots most likely originated in ancient Persia and were originally cultivated for the leaves and seeds. Today the most commonly eaten part of the plant is the taproot, although the stems and leaves can also be eaten.
Item #26096
1/50 lb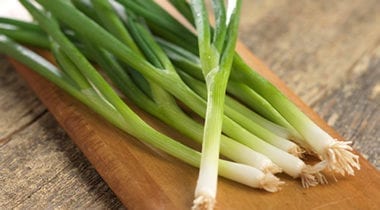 FRESH
ICELESS SCALLIONS

These green onions are a great source of Vitamin A. They are crisp and have bright-white bulbs with dark green ends, are straight along the entire length. Scallions are a delicious addition to tacos, stirfrys and salads.
Item #26153
4/12 ct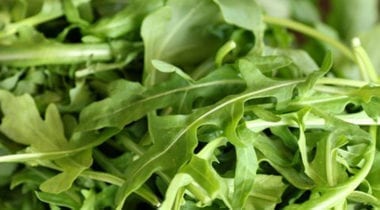 FRESH
BABY ARUGULA

Harvested while still young, Baby Arugula offers more delicate leaves and taste than it's full grown counterpart while still retaining a peppery essence and mustard quality that distinguishes it from other leafy greens.
Item #26455
1/3 lb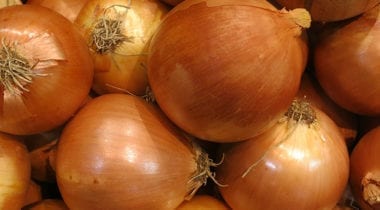 FRESH
SPANISH ONIONS

Spanish onions, or simply 'onion' if you're in Spain, have a white-yellow flesh and are a sweeter variety; making them one of the most popular onions for slicing and eating raw. They can also be baked, sauteed or fried.
Item #26090
1/50 lb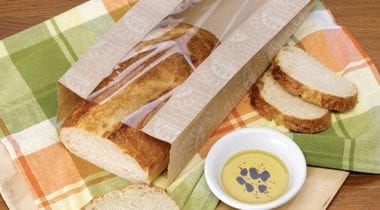 MCNAIRN
KRAFT WINDOWED BAG, 4X2.5X16

Build your business through better packaging. McNairn bags feature a center window panel and a stock print design that will help to attract point of purchase sales within the Bakery. Micro-perf side gusset vents keep bread crusty and customers coming back!
Item #17174
1/500 ct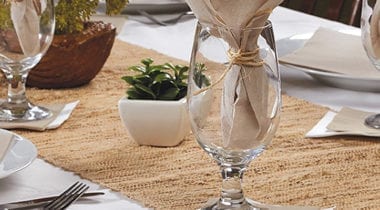 HOFFMASTER
PREMIUM LINEN-LIKE NAPKINS, NATURAL COLOR

The Linen-Like napkin line from Hoffmaster is soft, absorbent, and dependable. With their linen-feel these paper napkins are ideal for any dining setting, adding an element of luxury to any tablescape
Special Order Item
4/125 ct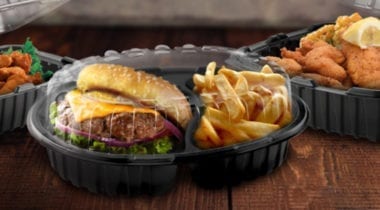 TO-GO
MICROWAVE SAFE & OVENABLE TAKEOUT CONTAINERS
Enjoying your deliciously prepared food hot is easy for customers when you send takeout meals out the door in microwave safe and ovenable packaging…
LEARN MORE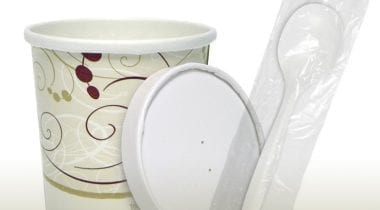 TO-GO
SOUP TAKEOUT CONTAINERS & SPOONS

Find the right container and cutlery for your operation. Plus, we have individually wrapped crackers, the perfect accoutrements to compliment your soups.
LEARN MORE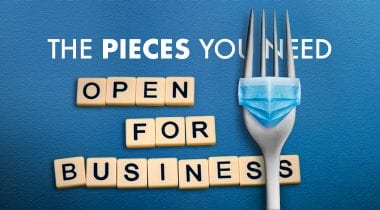 PRIORITY ITEMS
Today's essentials for foodservice
Products like PPE, sanitizers and cleaners, plus reopening resources and information, as well as links to the latest state and government information for Maine & New Hampshire.
LEARN MORE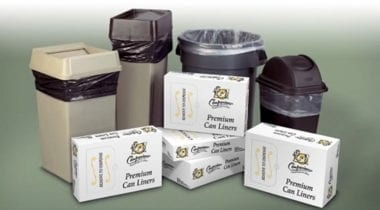 COMPANIONS
PREMIUM LINERS, BLACK 1.5 ML

The Companions line of disposables and non-foods is designed to deliver the stress-free support that you expect. Whether it's food safety best practices or helping you grow your to-go trade, let Companions lend a hand.
38×58 #2331
40×46 #2329
1/100 ct