Chef's
Produce Picks
Selectively curated by culinarians for culinarians.
Intrigue taste buds and set your menu apart with these distinctive fresh produce offerings.



We've developed an ever-changing lineup of chef-inspired fresh produce. Chef's Produce Picks offers a variety of both stocked and specialty produce selected for flavor, trend appeal and seasonality.
Stocked & Ready to Roll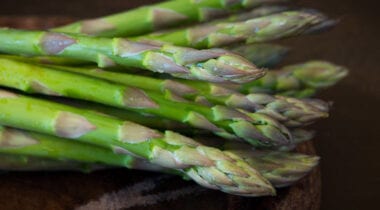 Asparagus
Item #26189
1/11 lb
Asparagus is one healthy veggie. In fact ancient Greeks were interested in the biological and pharmaceutical qualities of asparagus. The word asparagus is actually derived from ancient Greek and translates to "shoot". Asparagus has been cultivated for thousands of years and still makes a great addition to today's menus. In addition to being a healthy side, you can add asparagus to a salads, soups, pasta dishes and almost any other recipe you can think of.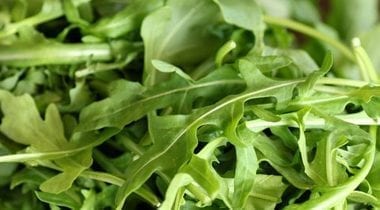 Baby Arugula
Item #26455
1/3 LB

Baby arugula is widely popular as a salad green. Arugula also commonly goes by the name "garden rocket" or "rocket salad". The Oxford Companion to Italian Food, states that arugula at one time had a reputation for being a sexual stimulant. Either way, for prowess or just for taste, be sure to feature Baby Arugula on your Valentine's Day menu! Simply put baby arugula has it all, looks, size and flavor. With it's mild pepper after tones baby arugula is great for most salads, adding extra green color to a puree, or as a garnish with its petite leaf. Make your own salad mix by combining baby arugula with baby kale.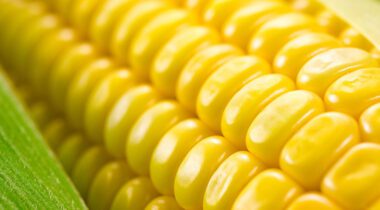 FRESH
CORN ON THE COB

Each ear is a perfect blend of sweet and savory, picked at the peak of freshness to deliver that irresistible crunch and burst of flavor. Whether grilled to perfection or boiled with a touch of butter, corn on the cob is the quintessential New England side dish–adding a touch of nostalgia and pure satisfaction to any meal.
Item #26175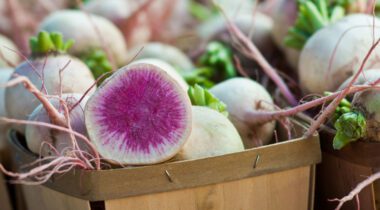 Watermelon Radish

Item #17120
1/10 lb
Watermelon radish is an heirloom variety of radish. It produces a wonderful pink starburst center that adds a pop of color to any dish with a mild peppery flavor that is superb. Watermelon radishes can be eaten raw, pickled, sauteed, or roasted. Add color and cruch to your favorite salad recipe with watermelon radishes.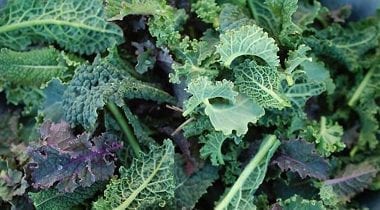 Baby Kale
Item #13439
1/3 lb

Kale is a member of the cabbage family and originated in the eastern Mediterranean where it has been cultivated for food since 2000 B.C. For most of the twentieth century, kale was primarily used in the United States for decorative purposes (in salad bars for example) it became more popular as an edible vegetable in the 90s due to its nutritional value and super-food status. Baby kale is a hearty baby green that, in salads, holds up to medium viscosity dressings. It's awesome when mixed with baby arugula, or quickly wilt into pasta dishes or make a super-food smoothie using baby kale, Greek yogurt & granny smith apples.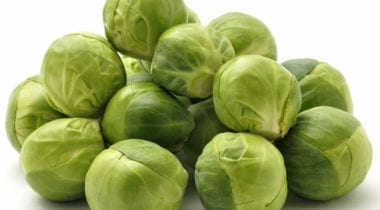 Brussel Sprouts
Item #26674
1/25 lb

With almost the same nutrition benefits as their full-size counterparts, these mini cabbages become big sellers when sauteed with bacon, drizzled with a balsamic glaze, or (like their bigger brethren) turned into a unique slaw.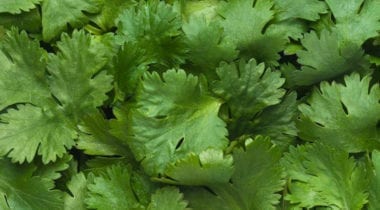 Cilantro

Item #26377
30 count
Apart from its wonderful flavor, cilantro brings many health benefits, supports heart health, detoxifies the body and is a powerful antioxidant. Taylor Farms cilantro is cut to order and packed within hours of harvest. This flavorful herb adds color and flavor to your favorite dishes.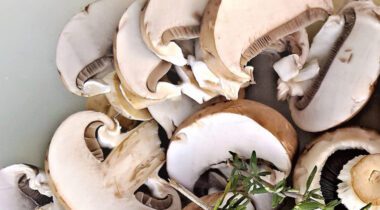 Crimini Mushrooms

Item #26527-Whole
1/5 lb
Item #28043-Sliced
1/5 lb
Crimini (sometimes spelled Cremini) is a smaller, less mature version of the portabella mushroom. These mushrooms are favored by chefs for their mild taste and versatility in a variety of culinary dishes. Crimini mushrooms are best suited for both raw and cooked applications such as baking, roasting, sautéing, or stewing. They are perfect to be mixed into green or grain salads or added into sauces, gravies, stir-fries, soups, stews, baked into tarts, or a topping on pizza.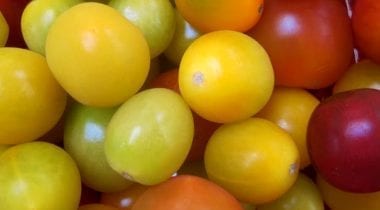 Grape Tomato Medley
Item #11522
12/8 OZ

Introduced to the worldwide market in the 1990s, grape tomatoes have gained substantial popularity, due at least in part to their higher sugar content compared to regular tomatoes and their smaller, bite-sized shape. Grape tomatoes are oblong and shaped like grapes. They're about half the size of cherry tomatoes, with thicker skins and flesh that is meatier and less watery. Use these multi-colored gems in gazpacho, on salads, in pasta dishes and as part of your signature bruschetta. Simply cut in half, season and present.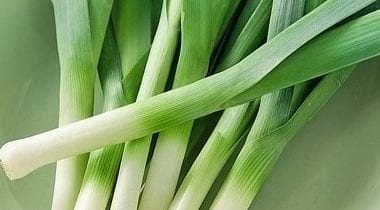 Leeks
Item #26454
12 count
Leeks are typically chopped into slices around 1/4 inch thick. They have a mild, onion-like taste. In its raw state, the vegetable is crunchy and firm. The edible portions of the leek are the white base of the leaves (above the roots and stem base), the light green parts, and to a lesser extent the dark green parts of the leaves. Waste not, want not… Use the tougher dark green tops in stocks, puree sauces or slice thin and slow cook with equal parts oil to make leek confit or melted leeks.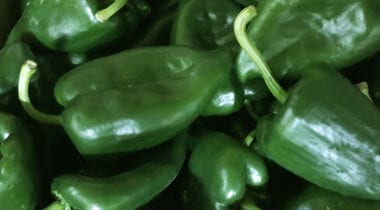 Poblano Peppers

Item #26556
1/ 10 LB

Poblano peppers are a large mild (about half the heat of a jalapeno) green chili the size of a medium green pepper. Poblano peppers that have matured to a vibrant red color are commonly dried and sold as Ancho chili peppers. This is an ideal pepper for raw application, such as salads or diced for a shrimp ceviche, tuna crudo or in a gazpacho. Roasted and pureed with corn for a soup or stuffed with seafood and topped with cotija cheese are just a couple yummy hot applications.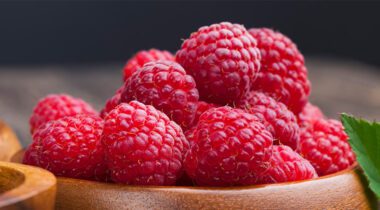 Raspberries

Item #26351
12/6 oz
Raspberries, are in my opinion, the jewel of the fruit world. And that is because these beautiful pinkish-red berries remind me of little edible gems. Not only are they beautiful but they are in my opinion the most culinary diverse of the common berries (strawberries, blackberries, blueberries). Perfect for dessert applications, for coulis, added to a miso glaze for salmon or even added to a demi and served with duck. Delicious flavor, vibrant colors, and varied applications are a few of the reasons raspberries are a jewel in your seasonal produce pantry.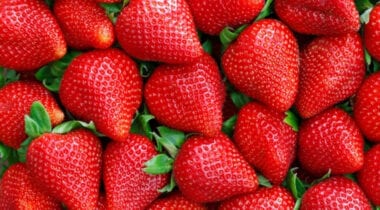 Strawberries

Item #26137
8/ 1 LB

Driscoll's works with independent growers, each strawberry is hand-picked at peak ripeness to meet their strict quality standards. The secret to their strawberries is our proprietary varieties. They start with thousands of varieties and choose the top 1% to sell under the Driscoll's name. Rest assured–their naturally grown strawberries are never genetically modified.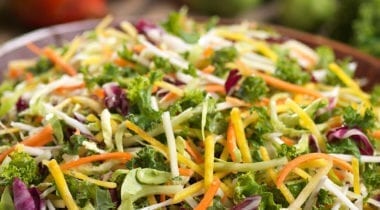 Veggie Power Blend

Item #11654
4/2 lb
Mann's Veggie Power Blend is a colorful blend of six superfoods: broccoli stalks, kohlrabi, Brussels sprouts, kale, radicchio and colored carrots. It offers unprecedented convenience to operators and can be utilized in a wide variety of applications, from appetizers and salads to sandwiches and entrees.

Specialty Produce, At Your Door Within Days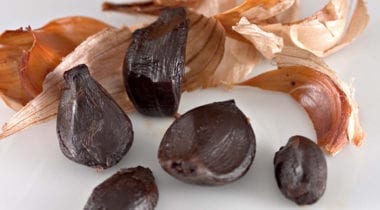 Black Garlic, Peeled

Item #22541
1 lb
Black garlic is the product achieved from a natural fermentation that happens within a 4 week process of controlled heat and humidity, rendering the garlic black, sticky and sweet.  I like to refer to black garlic as Garlic Gummies; just like garlic candy. This high end product can be use in many preparations; both sweet & savory. Great for sauces, aioli, vinaigrettes, and even in ice cream. A little bit goes a long (awesome) way.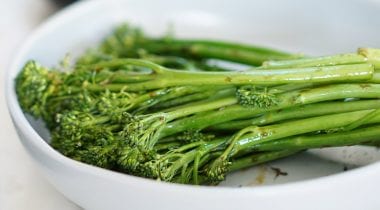 Broccolini
Item #26192
3/2 lb

Broccolini is a hybrid of broccoli with tender broccoli like tops on an elongated tender broccoli stem which is 100% edible and 100% delicious. This "super food" is packed with vitamins C, A, E & calcium.  It's closely related to cabbage, Brussels sprouts, kale and cauliflower. The spinach like flavor profile, with after tones of sweet cabbage, make this super food extremely versatile. I'm particularly fond of grilled broccolini dressed with a hint of EVOO, sea salt, cracked pepper and a splash of lemon juice. Broccolini is a great option for a sautéed "chefs veg of the day" selection.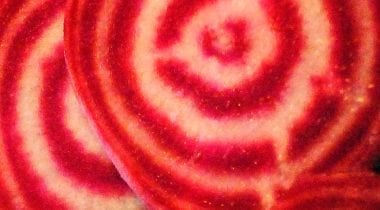 Candy Stripe Beets
Item #26703
1/25 lb

This variety of beet is named for the candy cane like stripped appearance, offering many colorful candy like layers when pealed and sliced. Candy Stripe Beets are great when shaved and used in raw preparations, pickled or used as a vegetable style carpaccio; visually stunning with flavor to match.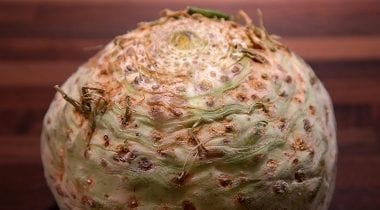 Celery Root
Item #2642
1/10 lb
This root vegetable-like strand of celery is cultivated primarily for its creamy textured off-white bulb. The Subtle distinction of celery flavors shines through and pairs well with a wide range of center of the plate offerings. Celery root is great in soups, as a velvety sauce or simply roasted and seasoned with sea salt as a stand-out vegetable offering.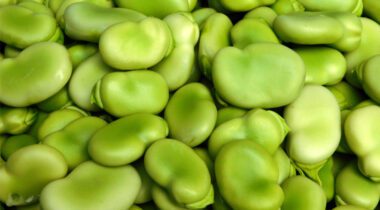 Fava Beans

Item #13901
1 Bushel
Fava beans, also known as broad beans, are a springtime crop. Fava beans grow in large, thick-skinned bumpy green pods on an easy-to-grow flowering pea plant that is harvested in the spring. Inside are large, flat, bright green beans with tough, clear protective skin that is typically removed before eating. Fresh favas can be eaten raw, cooked, or dried for use later, and the versatile bean can be used for salads, stews, sauces, fillings, snacks, and more.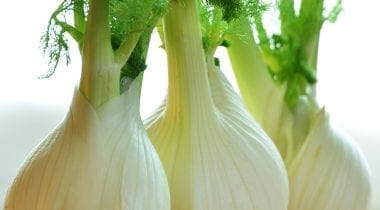 Fennel Bulb

Item #26431
1/12 CT
A staple in Italian cuisine, fennel is a vegetable with a 100% yield if you take the time to use each one of its unique parts. Fennel is a layered, bulbous Mediterranean vegetable that has been used for centuries. Fennel is used as an ingredient in recipes and on its own as a side dish. Fennel has a mild licorice flavor and can be thinly sliced and eaten raw in salads or cooked.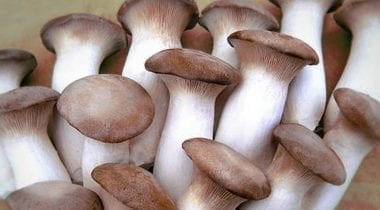 King Oyster Mushrooms
Item #24978
1/5 LB
King oyster mushrooms are the largest of the oyster mushroom family, unlike other oyster mushrooms, their stalks are not tough and woody, thus making them entirely edible. King oysters pair well with most seafood, steak, pork and poultry. Try browning King oysters in a mixture of butter and truffle oil… finish with a sprinkle of truffle salt and a few arugula leaves.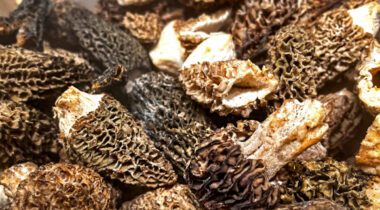 Morel Mushrooms

Item #26323
1/1 LB
The morel is the king of spring. Morels are a springtime delicacy that deserves to be the spotlight of any dish. Brown to blonde in color, honeycomb in appearance, and hollow centered are some of the distinct characteristics of the morel. The best way to keep morels on the pedestal they deserve to be on is to lightly sauté in some hot brown butter and finish with a sprinkle of truffle salt, or serve over a manchego cheese tartlet and sprinkle with roasted almonds.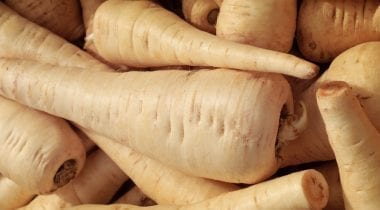 Parsnip

Item #26472
1/20 lb
A close relative to carrots and parsley with a distinctive look of a cream-colored carrot with the top leaves resembling that of flat leaf parsley. This tuberous vegetable is sometimes left in the soil over winter and harvested the following spring ("spring dug parsnips") which adds great sweetness due to frost. Parsnips are suitable in many of the same preparations as carrots, but are exceptional when pureed, battered and used as winter fries or grilled adding a Smokey char.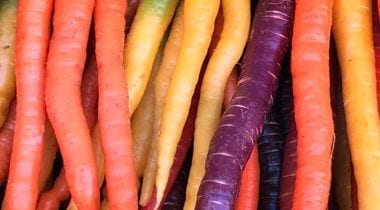 Rainbow Carrots
Item #11410
12/2 lb or 6/2 lb
Rainbow carrots are enjoyed around the world, including the Mediterranean and Asia, but they are still a relative novelty in the United States. Featuring subtle flavor variations and rich color these vibrant root veggies are a distinct way to add fresh appeal to your menu. Rainbow carrots add a colorful pop to all dishes using traditional carrots. Makes a great addition to house made giardiniera, crudités or as simple seared multi colored carrot medallions.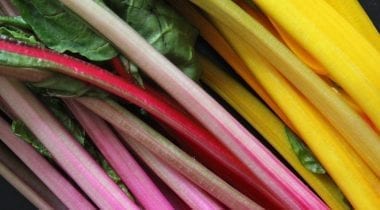 Rainbow Swiss Chard

Item #26430
1/10 LB
Rainbow chard is Swiss chard that pops with color; red, yellow, pink and white among the more typical of the palette. Large, leafy greens with a some what thick and colorful stock making each leaf ideal for multiple applications. Add Chard to pasta dishes, use blanched leaves as a substitution for Nori (seaweed sheets), use chard stocks in place of celery in wing presentations or simply sauté with garlic as a side vegetable.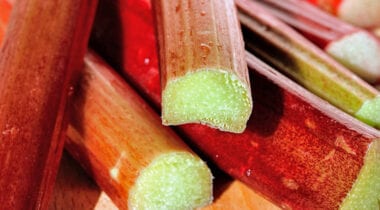 Rhubarb

Item #26457
1/20 LB
Rhubarb is a tart spring perennial vegetable with an edible red-skinned stock when young, transitioning into pink and green stock in maturity. While the stock is edible, the elephant ear-shaped leaf is not and should be discarded. The rhubarb skin should be peeled off as part of pre-use production. Although most commonly known for its use in the classic strawberry rhubarb pie, rhubarb can be used in many applications; ice cream, pies, a play on fries, sauces, or a unique twist in a pizza sauce. Be sure to make ample chutneys, jams, and syrups to prolong the season well into summer.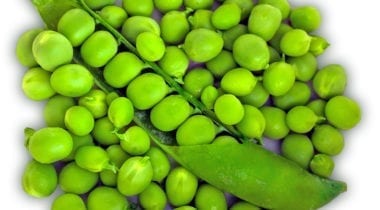 Shell Peas

Item #1916
1/25 LB
Also known as English peas, these plump vine-grown green pods house plump green peas, which embody the spring produce season. The inedible, fibrous protective shell split open reveals the prized possession within, and although shell peas are labor intensive, they are well worth the plight. Shell peas are used in many culinary applications, such as a vegetable side dish, creamed peas, pasta dishes, used in pesto, and emerald green puree.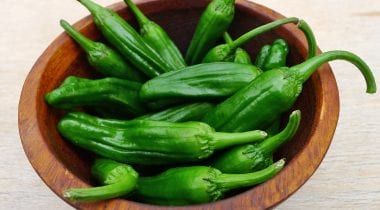 Shishito Peppers

Item #21789
1/2 bushel

Shishitos peppers are an Asian heirloom variety of pepper. Fingerlike in appearance; they resemble a wrinkled jalapeno if jalapenos had wrinkles. These peppers are very mild and posses very little heat. When grilled they possess a mild sweetness (sassy sweetness) with slightly bitter after tones. Shishitos are great in raw applications for use in salads and slaws. They also make a great family style appetizer; just lightly grill, season and serve with a key lime aioli for dipping.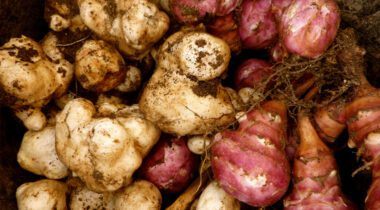 Sunchokes

Item #27801
1/20 lbs

Sunchokes, also known as Jerusalem Artichokes, are a tuber from the garden sunflower family. The roots (the edible portion) resemble small rigid bulbs of ginger in appearance.  The interior is crisp in texture and naturally sweet and earthy; much like the flavor of a spring-dug parsnip with the texture of a water chestnut.  These tubers can be shaved and served raw, par-cooked and fried, or peeled and transformed into a puree.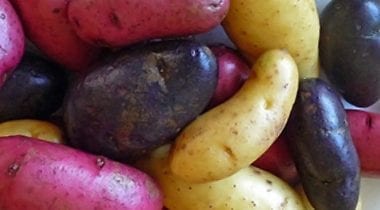 Tri-color Fingerling Potatoes
Item #10794
1/20 lb

Stubby and finger-shaped, fingerlings are potato varieties that naturally grow small and narrow. They are fully mature when harvested and should not be confused with new potatoes. Our Tri-color fingerling potatoes feature three of the world's most popular varieties: the yellow-skinned Russian Banana, the pink-skinned and yellow fleshed French Fingerling, and the Purple Peruvian.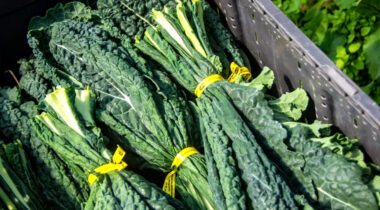 Tuscan Kale
Item #13261
1/12 ct

Tuscan kale goes by many names. Among them are dinosaur kale, cavolo nero, and black kale. This kale has longer spear-like leaves with a pebbled appearance and a dark, mottled green color. Its flavor is deep and earthy and less bitter than curly leafed, with an almost-nutty sweetness. It is commonly used in pastas and soups, but can also be eaten raw, in a salad.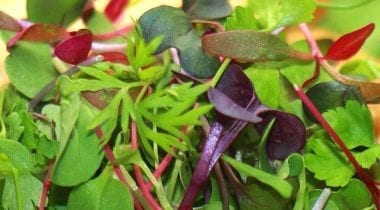 Micro Greens


Mixed

Item #9708
8oz

Microgreens are vegetable greens, smaller than "baby greens" that are harvested after sprouting as shoots. They are used as a visual and flavor component to enhance both the attractiveness and taste of dishes with their delicate textures and distinctive flavors. Micro greens are considered a specialty genre of greens that are good for garnishing salads, soups, plates, and sandwiches.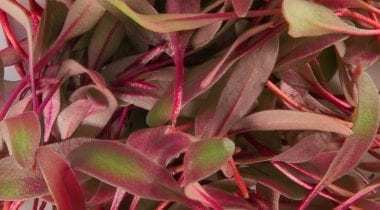 Micro Greens


Bull's Blood

Item #15829
8oz

Micro Bull's Blood greens are beetroot greens that are harvested after sproutnig and before they grow to the size of "baby greens". Bull's Blood has bright red stems topped with two elongated leaves. Their upper surface is a dusty green tinged in red while the underside is a light burgundy with deep magenta veining. Micro Bull's Blood is tender and sweet with a distinct beet-like flavor.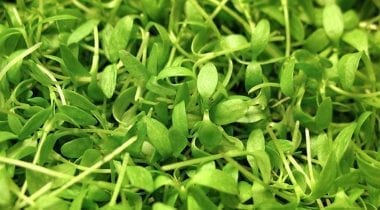 Micro Greens


Cilantro

Item #21465
8oz

Cilantro, also known as Coriander or Chinese Parsley, is an annual herb. All parts of the plant are edible, but the fresh leaves and the dried seeds are the parts most traditionally used in cooking. Most people perceive the taste of cilantro leaves as a tart, lemon/lime taste. Cilantro micro greens have a sweet aroma and bold flavor. In contrast to full-size cilantro, micro cilantro is slightly peppery with a bit of grassiness. Use this delicate micro variety as a last second touch for grape tomato gazpacho, on ceviche, with shrimp cocktail or as a finishing touch for sea scallop crudo kissed with Maine sea salt and blood orange zest.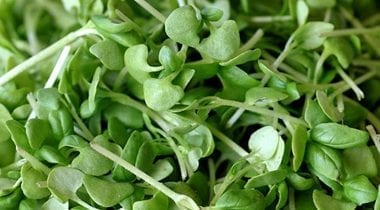 Micro Greens


Basil

Item #21947
8oz

Featuring a strong, pungent, often sweet smell; basil is a popular and versatile herb used in cuisines around the globe. Basil is most commonly used fresh in recipes. In general, it is added at the last moment, as cooking can quickly degrade the flavor. Micro Basil is quite similar to full sized basil, with a slightly stronger flavor profile and delicate crunch. The greens resemble a "micro" version of a mature basil plant. Bruschetta of micro basil and grape tomato medley = wow factor!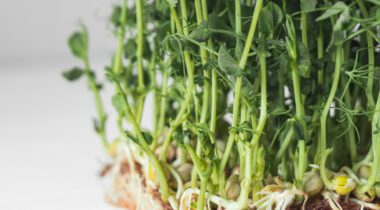 Micro Greens


Pea Tendrils

Item #26495
8oz

Leafy tendril type, very vigorous, excellent for pea shoots.  With its flavor of fresh snow peas, pea tendrils are best used uncooked in salads, floated on soups, or quickly stir fried. Many chefs create an attractive plate by garnishing with these peas. The tendrils are sure to wow anyone that sets eyes on them. A true microgreen gem.
When to Place Specialty Produce Orders
Please order by 3:00 PM

Monday for Wednesday
Tuesday for Thursday
Wednesday for Friday
Thursday for Monday
Friday for Tuesday

Fresh Produce
Dennis delivers a full selection of fruits, vegetables, greens and salad mixes, fresh herbs and more!
Learn More
Additional Resources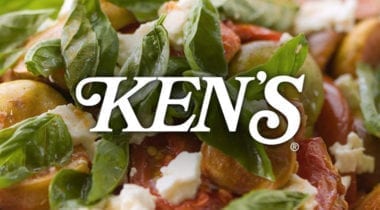 Ken's Compliments

A family-owned business producing some of the best sauces and dressings available to foodservice professionals today. Ken's is the perfect, craveable compliment to your fresh salads and produce.
Learn More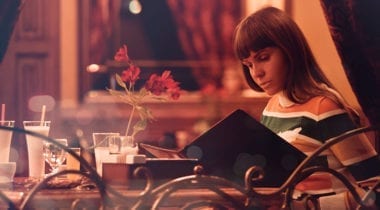 10 Tips for Managing Seasonal Menus
Seasonal ingredients and menu items have become more popular along with the local food movement, which goes right to the heart of the kind of sustainability commitment that today's customers are looking for.
READ MORE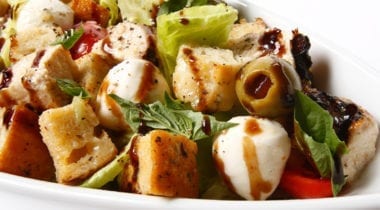 Recipes
Browse our recipe center with a "vegetable" search – highlighting recipes that will put some serious pop behind your produce. Follow the directions or deviate with your own signature touches!
Browse Veggie-Centric Recipes