A complete line of exclusive wholesale spices and seasonings for your foodservice business – from everyday essential ingredients to exotic and intriguing flavors.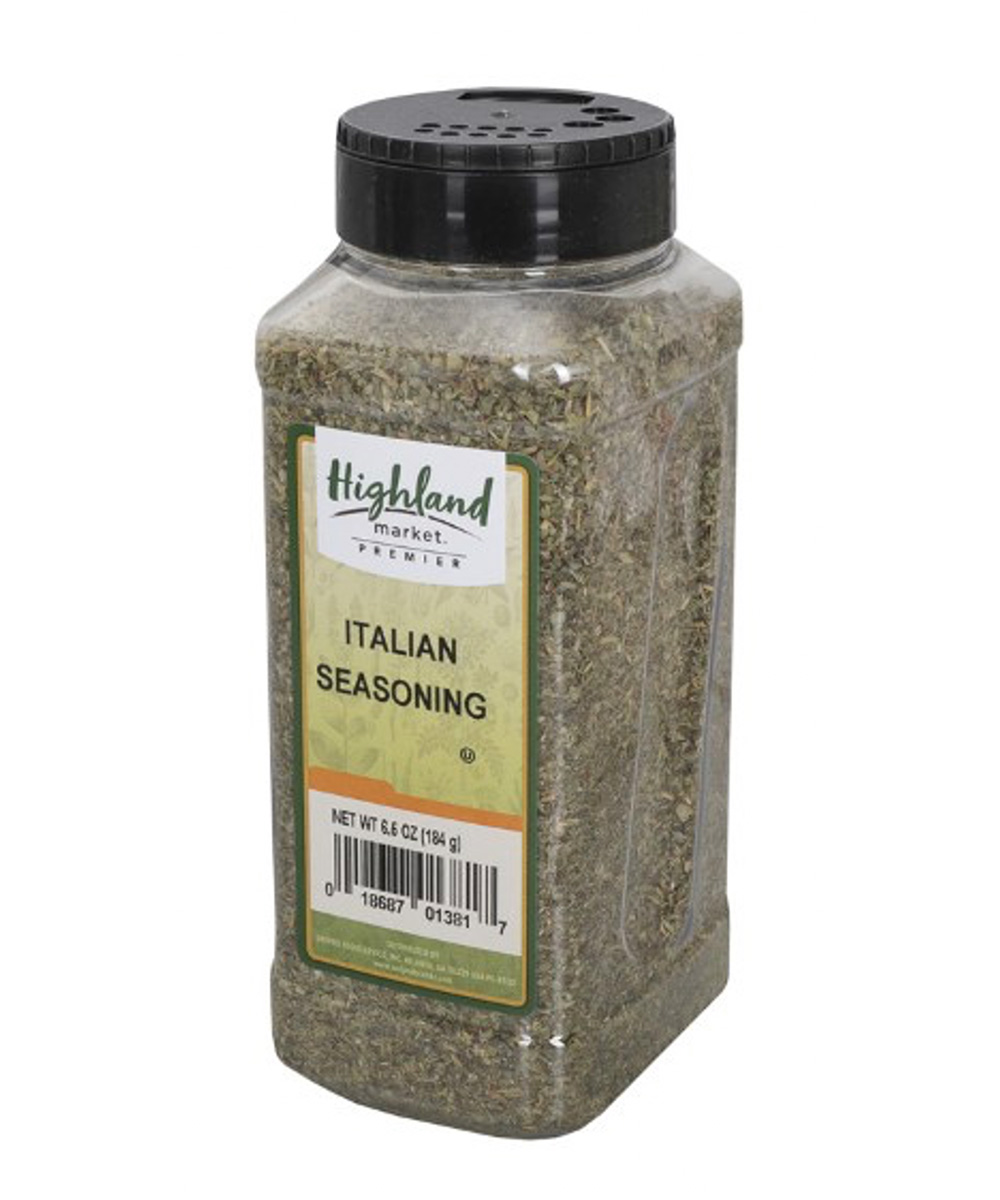 Why should you trust us with what are often the first few ingredients you reach for? Because we know that rich flavors and bold aromas are nonnegotiable when it comes to the spices, seasonings and blends in your kitchen. There's nothing more important than high-quality core ingredients to help make your menu items amazing. Highland Market™ can help your restaurant create signature dishes with rich flavors that will elevate your menu – and your business.
We proudly offer Highland Market™ products to operators in Maine and New Hampshire looking for the perfect balance of quality, consistency and cost. Looking for more? Talk to our sales team about unique, specialty seasonings like Sumac and Za'atar.
| | | |
| --- | --- | --- |
| ITEM | DESCRIPTION | PACK |
| 22117 | CAJUN SEASONING | 6/20 OZ |
| 22183 | CANADIAN CHICKEN SEASONING | 6/15 OZ |
| 22227 | ROTISSERIE CHICKEN SEASONING | 6/24 OZ |
| 22213 | ITALIAN SEASONING | 6/6.5 OZ |
| 22145 | JAMAICAN JERK SEASONING | 6/23 OZ |
| 22147 | LEMON PEPPER SEASONING | 6/24 OZ |
| 22175 | POULTRY SEASONING | 6/10 OZ |
| 22177 | POULTRY SEASONING | 6/12 OZ |
| 22185 | SALT SEASONING | 6/30 OZ |
| 22187 | CHESAPEAKE SEAFOOD SEASONING | 6/26 OZ |
| 22181 | CANADIAN STYLE STEAK SEASONING | 6/26 OZ |
| 22133 | FAJITA MARINADE SEASONING | 6/30 OZ |
| 22115 | GROUND ALLSPICE | 6/1 LB |
| 22193 | WHOLE BASIL LEAVES | 3/20 OZ |
| 22195 | WHOLE BASIL LEAVES | 6/5 OZ |
| 22197 | WHOLE BAY LEAVES | 6/2 OZ |
| 22221 | WHOLE BLACK PEPPERCORNS | 6/1 LB |
| 22121 | CELERY SALT | 6/36 OZ |
| 22209 | CELERY SEED | 6/1 LB |
| 22119 | GROUND CELERY SEED | 6/1 LB |
| 22207 | FREEZE DRIED CHIVES | 6/1 OZ |
| 22127 | CILANTRO | 6/3 OZ |
| 22123 | GROUND KORINTJIE CINNAMON | 6/1 OZ |
| 22125 | GROUND CINNAMON | 3/5 LB |
| 22129 | GROUND CLOVES | 6/1 LB |
| 22131 | GROUND CORIANDER | 6/1 LB |
| 22137 | GROUND CUMIN | 6/1 LB |
| 22139 | CURRY POWDER | 6/1 LB |
| 22211 | DILL WEED | 6/5 OZ |
| 22237 | GRANULATED GARLIC | 6/25 OZ |
| 22239 | GRANULATED GARLIC | 3/7 LB |
| 22241 | GARLIC POWDER | 6/19 OZ |
| 22243 | GARLIC POWDER | 3/5.25 LB |
| 22141 | GARLIC SALT | 6/40 OZ |
| 22143 | GROUND GINGER | 6/1 LB |
| 22149 | GROUND MUSTARD | 6/1 LB |
| 22215 | MUSTARD SEED | 6/22 OZ |
| 22151 | GROUND NUTMEG | 6/1 LB |
| 22247 | GRANULATED ONION | 6/18 OZ |
| 22245 | ONION POWDER | 6/20 OZ |
| 22199 | ONION SALT | 6/36 OZ |
| 22203 | GROUND OREGANO | 6/12 OZ |
| 22217 | WHOLE OREGANO LEAVES | 3/24 OZ |
| 22219 | WHOLE OREGANO LEAVES | 6/5 OZ |
| 22201 | HUNGARIAN STYLE PAPRIKA | 6/17 OZ |
| 22159 | SMOKED PAPRIKA | 6/19 OZ |
| 22161 | PARSLEY FLAKES | 6/2 OZ |
| 22163 | PARSLEY FLAKES | 3/10 OZ |
| 22113 | CRACKED BLACK PEPPER | 6/14 OZ |
| 22099 | TABLE GRINDER BLACK PEPPER | 6/1 LB |
| 22109 | GROUND COURSE BLACK PEPPER | 6/1 LB |
| 22111 | GROUND COURSE BLACK PEPPER | 3/5.5 LB |
| 22101 | GROUND PURE BLACK PEPPER | 6/1 LB |
| 22095 | GRINDER SHAKER BLACK PEPPER | 3/5 LB |
| 22165 | GROUND CAYENNE | 6/1 LB |
| 22167 | CRUSHED RED PEPPER | 6/12 OZ |
| 22169 | CRUSHED RED PEPPER | 3/4 LB |
| 22171 | GROUND WHITE PEPPER | 6/1 LB |
| 22173 | GROUND WHITE PEPPER | 3/5 LB |
| 22225 | POPPY SEED | 6/20 OZ |
| 22189 | GROUND ROSEMARY | 6/10 OZ |
| 22179 | RUBBED SAGE | 6/6 OZ |
| 22231 | SESAME SEED | 6/1 LB |
| 22233 | WHOLE TARRAGON LEAVES | 6/3.5 OZ |
| 22235 | WHOLE THYME LEAVES | 6/7 OZ |
| 22191 | GROUND THYME | 6/12 OZ |