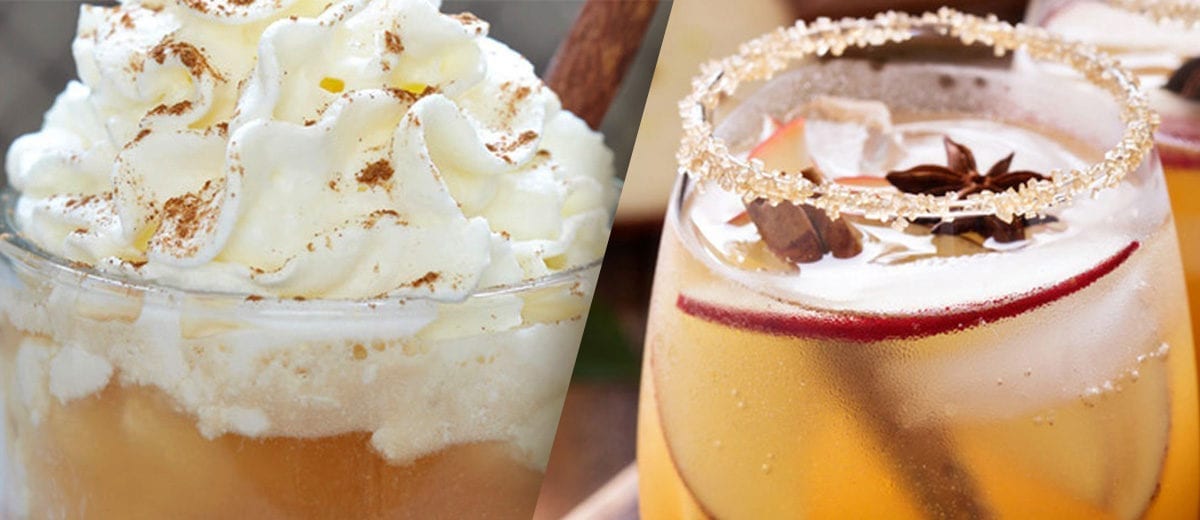 Restaurant & Foodservice Apple Cider Beverage Ideas
When considering autumn comfort foods don't forget about the beverages customers will crave as the season sets in.
When fresh apple cider is in season give these two cider recipes a try. Festive and seasonally indulgent, they'll pair nicely with your favorite fall ingredients, sharing classic flavors with your customers in a unique way.
Fresh Maine Apple Cider: Item #26481
---
Apple Cider Float
An autumn-inspired dessert beverage that offers seasonal appeal for all customers. This float is the perfect combination of fall flair and fresh flavor!
Ingredients:
4 oz. Fresh Maine Apple Cider (#26481)
4 oz. Sparkling Apple Cider
.5 oz. Caramel Beverage Syrup (#4413)
1 Cinnamon sticks
2 Scoops Vanilla Ice Cream
1 Tablespoon Caramel Topping (#81957)
Ground Cinnamon (#7816)
Ground Nutmeg (#7491)
Instructions:
In small saucepan heat apple cider and caramel syrup with the cinnamon stick. Refrigerate to cool. Stir and pour cooled cider into a­ glass. Add chilled sparkling cider. Top with two scoops of ice cream, drizzle with caramel topping (optional – top with whipped cream) sprinkle with ground cinnamon and nutmeg. Serve with spoon.
---
Apple Pie on the Rocks
An adult libation that will bring customers back to the crisp autumn days of their childhood; picking apples and jumping into giant piles of leaves.
Ingredients:
1 oz. Vodka
1 oz. Cinnamon Whiskey
0.5 oz. Caramel Beverage Syrup (#4413)
4 oz. Fresh Maine Apple Cider (#26481)
Ground Cinnamon (#7816)
Brown Sugar for the Rim
Ice
Instructions:
Wet the rim of the glass and dip in brown sugar. In a martini shaker, pour the vodka, cinnamon whiskey, vanilla syrup, apple cider, and ground cinnamon together with a handful of ice cubes. Shake about 10 times and then pour the contents into the glass. Garnish with a cinnamon stick or sliced apples if desired.
---
Dennis Tip:
To reduce prep time, prepare and chill a larger batch of spiced apple cider in advance. It can be used in both of these beverages. Spice the cider according to your flavor preference, paying attention to the sweet vs. tart ratio – considering as well what will be added to the finished beverage. For a different flavor try substituting caramel syrup for french vanilla syrup (#4558).