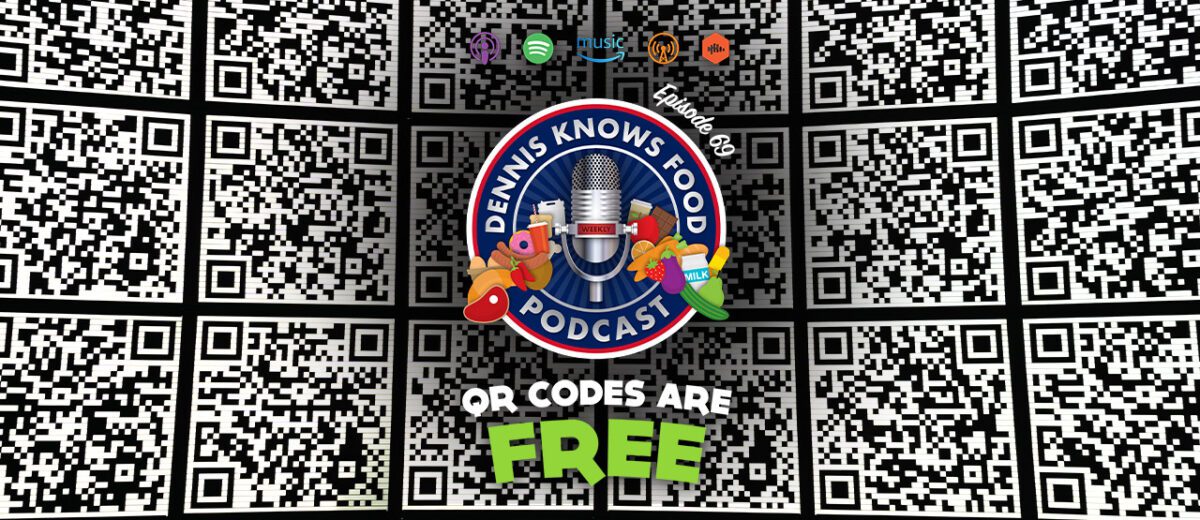 Episode 69 – QR Codes Are FREE
A lighthearted discussion about making the most of truly free QR codes. Whether for restaurant menus or online ordering, there's a more than one way to go about it.
In this episode Luke and Samantha go off the rails discussing how restaurants can create and use free QR codes. You're guaranteed to leave with at least one important takeaway. This episode is also the first of our new two-person format; casual conversation that compliments, shares, and simplifies topics and trends that are valuable to independent food service businesses.

Whether you were driven to QR codes by the touchless adaptations of the pandemic or attracted by the convenience, customization, and extended business engagement offered to anyone with a smartphone in their pocket—you've decided it's time. You are ready to use QR codes in your restaurant. Just one question remains. What the heck is a QR code? In this fresh new take on Dennis Knows Food we're discussing what a QR code is and what it does–to help you better understand how your establishment can effectively start using them.
For more a more detailed breakdown, check out FREE QR Codes for Restaurant Menus and Online Ordering.
Dennis Knows Food Podcast 🔗  podcast@dennisexpress.com ✉️
AVAILABLE ON ALL 🎧 POPULAR PLATFORMS
APPLE  |  SPOTIFY  |  AMAZON  |  MORE