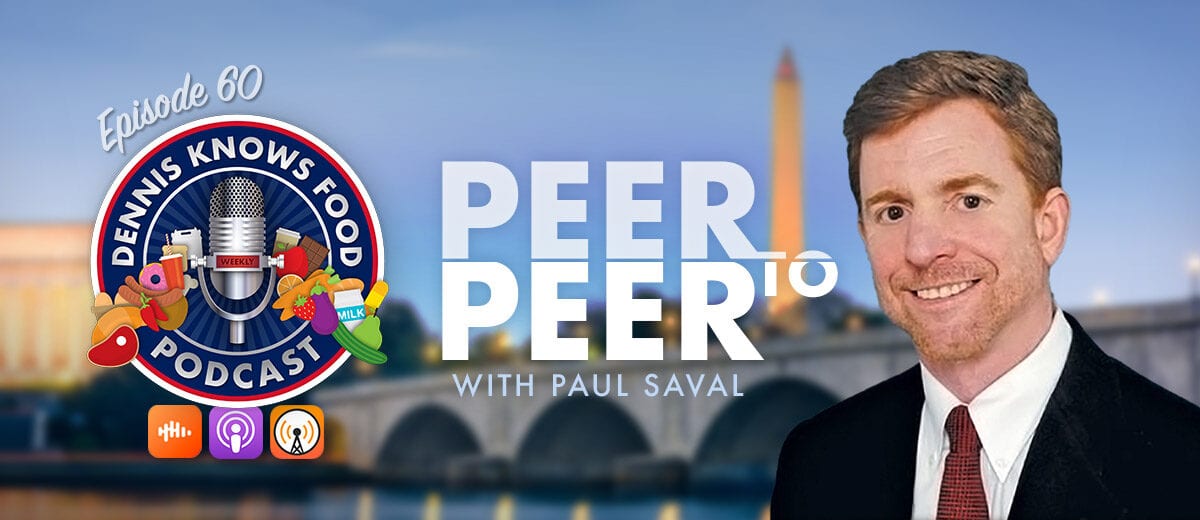 Episode 60 – Peer to Peer with Paul Saval
Six figure sales swings, last minute website launches, loss mitigation, oncological humility and a philanthropic culture… Paul Saval shares how his team never backed down from the pandemic and what he hopes is on the horizon.
If you work in the food industry, provide distribution services, conduct sales calls or are at all curious about the chaotic world and persevering positivity of an independent businesses over the past several months this episode is a can't miss.
LISTEN ON ITUNES LISTEN ON CASTBOX LISTEN ON OVERCAST
Foodservice distributors provide the food and supplies at restaurants, delis, bars, hotels, schools and institutions… basically the nations food operations. Their contribution to America's dining and leisure time often goes widely unnoticed by the general public. In this episode a food distribution CEO, who never really wanted to work in the industry to begin with, shares his thoughts on the business of foodservice and maintaining a positive outlook during a challenging time.
Links relevant to this episode include www.savalfoods.com and www.dennisexpress.com.
Subscribe to the Podcast – Subscribe Now (Subscribe with Apple Podcasts)
We look forward to your feedback, send an email to podcast@dennisexpress.com!