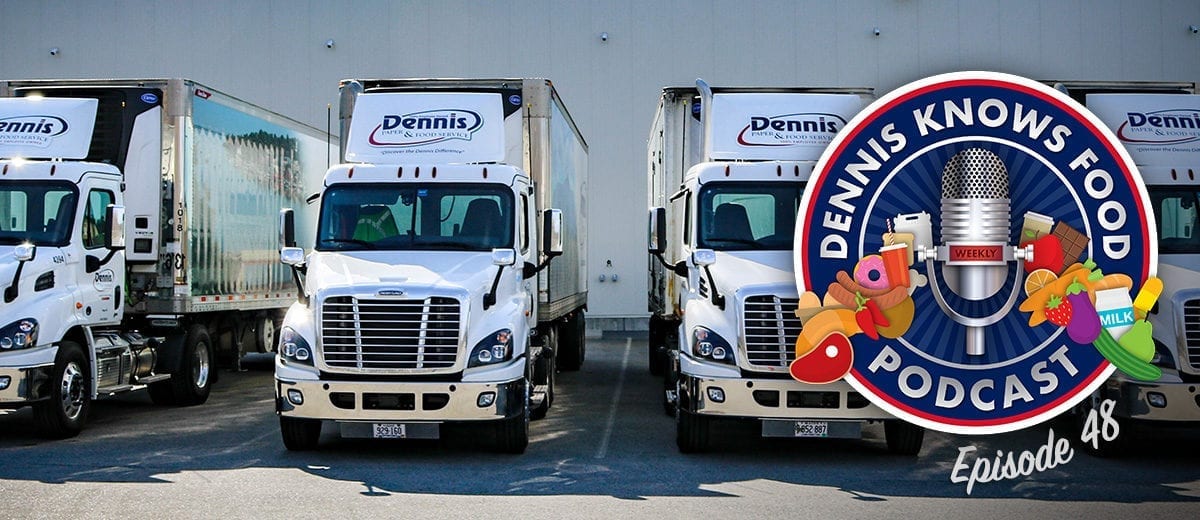 Episode 48 – News from the IFDA & Tips for a Smooth-Running Kitchen
In this week's episode we're sharing some stats from a new report published by the IFDA and we've got a few tips to help keep your kitchen running smooth.
From the locally sourced products we proudly distribute, to the construction crews we've hired to expand our warehouse – twice now – in order to hold thousands of products, to the diesel we put in our trucks and the uniforms we put on our backs; your business with Dennis supports other Maine and New England companies. You'll hear more about how the foodservice industry contributes to our economy in this episode!
LISTEN ON ITUNES LISTEN ON CASTBOX
This week's foodie fact is a two-part'er, we're asking… how large and how old can lobsters get? We'll have the answer for you at the end of the podcast.
Links and product information mentioned in this episode include the "What's New" inventory additions page on our website: www.DennisExpress.com/whatsnew and the report from the IFDA [LINK].
Subscribe to the Podcast – Subscribe Now (Subscribe with iTunes)
We look forward to your feedback, send an email to podcast@dennisexpress.com!