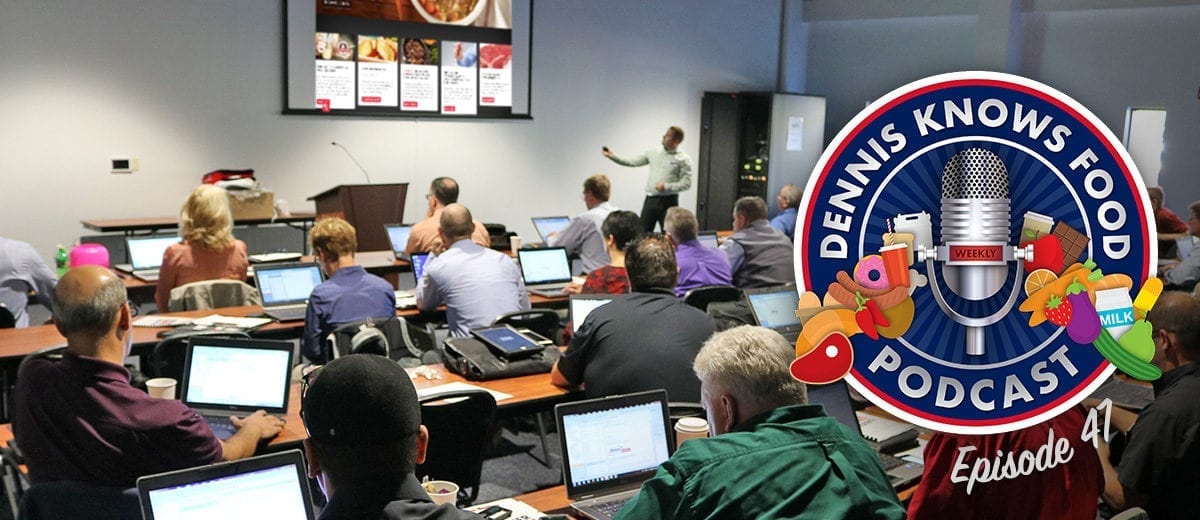 Episode 47 – The Learning Never Stops, Foodservice Tech Trends, Plus – Kelly & Kelli on School Food Programs
With our school food show on the horizon, we're putting an educational twist on this week's episode – focusing on the importance of paying attention to advances in foodservice.
The school of life is the greatest education of all, and in it the learning never stops. Life in foodservice is no exception. As we go about our daily duties, it's important to stop every so often and assess what's coming on the horizon. For example, one of the next big foodservice disruptions will absolutely be… find out what it is, along with 5 recent foodservice tech trends and more in this episode!
LISTEN ON ITUNES LISTEN ON CASTBOX
This week's foodie fact is inspired by wild Maine blueberries. We're asking, annually, what percentage of wild blueberries are sold fresh and what percentage are sold IQF – individually quick frozen. We'll have the answer for you at the end of the podcast.
Links and product information mentioned in this episode include the "What's New" inventory additions page on our website: www.DennisExpress.com/whatsnew
Subscribe to the Podcast – Subscribe Now (Subscribe with iTunes)
We look forward to your feedback, send an email to podcast@dennisexpress.com!