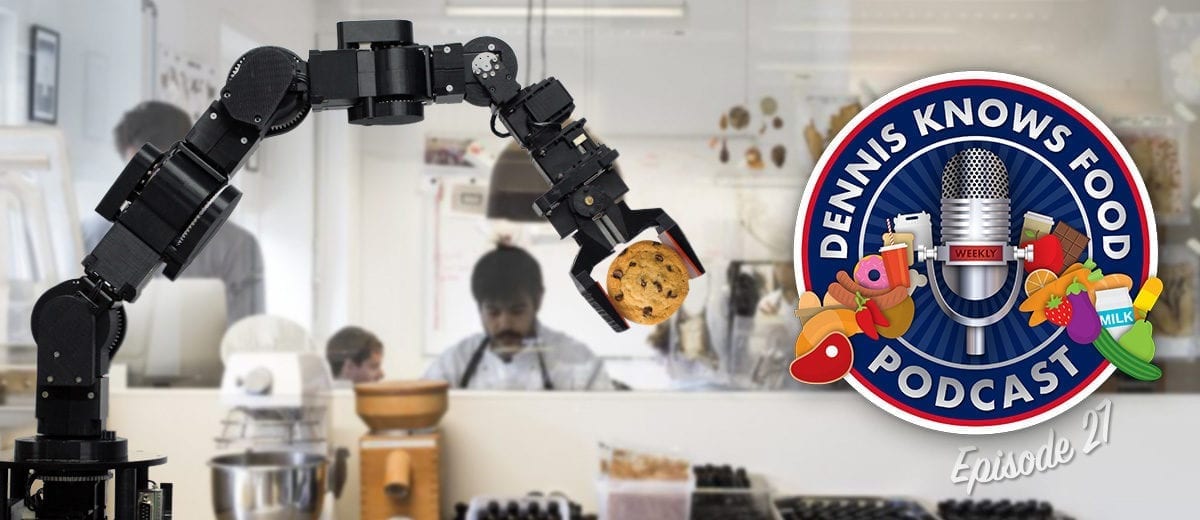 Episode 27 – Tips for Marketing Campaigns, Peanut Allergies & AI Cookies
Robots are coming, and they're bringing spatulas!

This week saw the celebration of National Peach Pie Day, and our foodie fact for the week is inspired by peaches. We're doing something a little different with this week's fact, tune in to find out!
In this episode we're discussing tips for success in your next marketing campaign. We'll explain why focusing on your target audience, using the right language, engaging potential customers at the right time – and in the right place can have an impact on the results you see. Australian researchers have made a potential breakthrough in the fight against deadly peanut allergies. And Google now has a computer capable of making the perfect chocolate chip cookie. These topics and more in this week's podcast!
Ten new items have been added to our inventory this week. We'll share one that comes in several bakery-fresh varieties. You can always find more information our newest products on our website, including their item number, brand and pack size through the links below.
Links and product information mentioned in this episode include our website – www.DennisExpress.com. This weeks new products – 8/23/17. And Shaun Buck's article on Inc.com – "7 Ways to Foolproof Your Next Marketing Campaign."
We look forward to your feedback – you can now email us at podcast@dennisexpress.com – help us make future Podcasts more valuable!
Subscribe to the Podcast – Subscribe Now (Subscribe with iTunes)