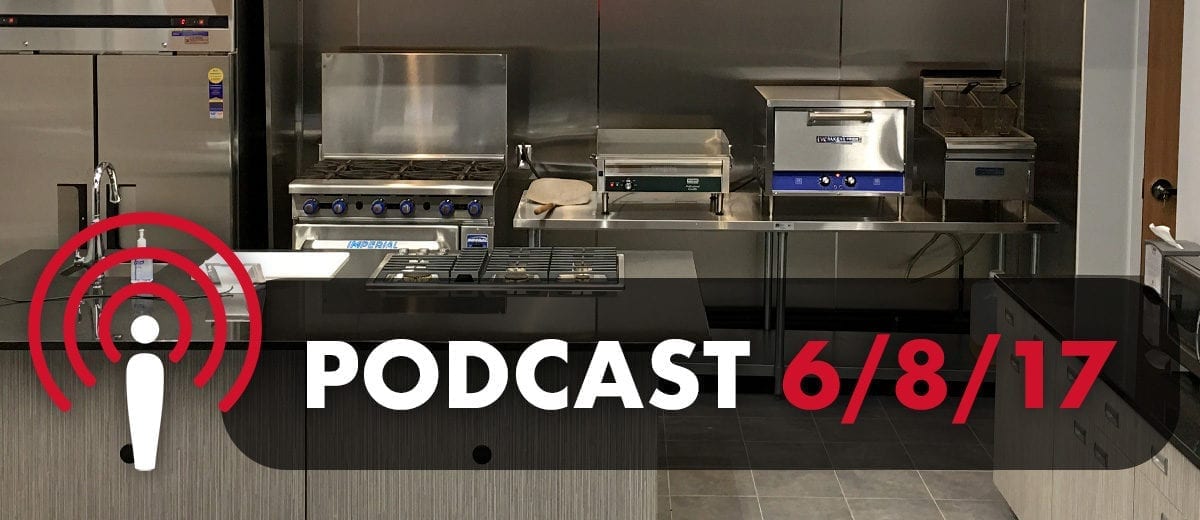 Episode 17 – Routines, Marrow as a Condiment, It's Test-Kitchen Time, New Products and More!
It's Thursday, June 8th, and this is Episode 17 of the Dennis Knows Food Podcast!

Here we are with another Thursday edition of our Podcast; the last few episodes have been recorded on Thursdays rather than our usual Wednesday schedule. This made me reflect on how, even with schedules and planning, the unexpected can cause a hiccup in our regular routines. In this episode I've got some advice to help you overcome unforeseen changes and challenges to your routines.
This week we have 8 new items to share with you which were just added to our inventory including an ABF honey ham from McKenzie Deli, French baguettes, new salad dressings and more. There's something "marrowvelous" in the world of burger condiments that fits perfectly with our discussion from last week's episode about signature burgers. We cap that off with some recent burger statistics from industry data firm Technomic. Our new test kitchen gets its first use on Friday and Stouffer's will be there with a new premium mac and cheese that everyone is looking forward to trying. We're hitting the road with Social Media and there's an update on our upcoming Summer Buying Brochure. All that and more in this episode of Dennis Knows Food!
Note:
This week's episode is slightly longer than our usual, and due to file size requirements it needed to be compressed down more than normal. So, if you perceive a loss in audio quality, that's not on your end, it's just the MP3 compression. Hopefully it's not too noticeable. A high quality version of our podcast is also uploaded to
SoundCloud
each week.
Subscribe to the Podcast –  Subscribe Now (Subscribe with iTunes)
Trouble Subscribing to the Podcast? Listen Here with SoundCloud.