Egg & Pot Roast BLT
This upscale brunch sandwich is great any time of day- egg, pot roast, bacon and sun-dried tomato mayo pack serious flavor into this sensational BLT. The best part, it's low carb and keto friendly!
INGREDIENTS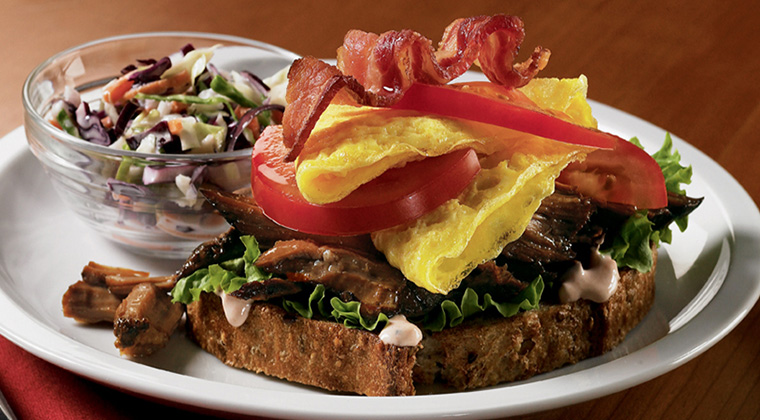 1/4 cup  liquid whole eggs
1 slice low carb multi-grain bread
3 oz cooked pot roast
1 tablespoon sun-dried tomato mayonnaise
1 green leaf lettuce
1 oz sliced tomato
1 slice cooked bacon
DIRECTIONS
Toast bread.
Heat pot roast.
Cook eggs in skillet or on grill to make a flat omelet; fold into quarters.
Spread mayonnaise on toast. Layer lettuce, pot roast, egg and tomato on toast & top with bacon.
To take this dish to an even stricter keto level, substitute the bread for a lettuce wrap.
Optional: Serve with coleslaw

*The total amount of net carbs may vary depending on ingredients used. 
See More Recipes