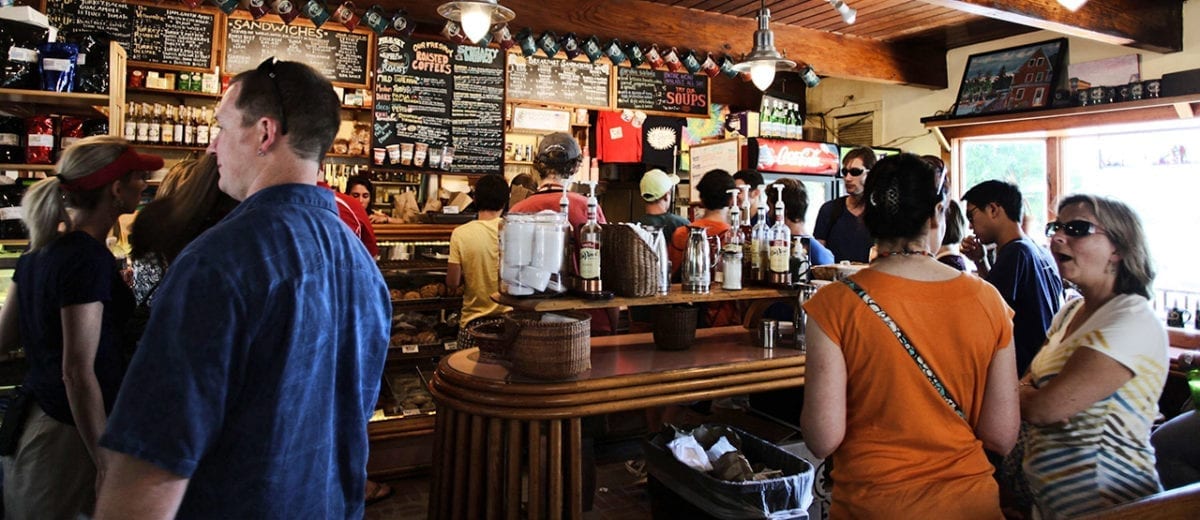 Easy Ways to Boost Customer Traffic
Today's consumer is looking for more than just quality food and service…
While good food, attentive service, value and convenience will always be important, a focus on current trends is important to increase traffic and drive sales. Today's consumer is looking for more than just quality food and service; they expect healthy menu options, sustainable practices and up-to-date technology.  Here are a few ways you can leverage these trends to help attract customers.
Healthy Menu Options
It should come as no surprise that 86% of consumers would like restaurants to be more transparent about what's in their food.1 This is especially true when it comes to animal protein. Consumers are taking animal welfare, sustainability and the presence of antibiotics, hormones and preservatives into consideration more often when it comes to their meat consumption. Consumers also care about how an animal is fed with a preference toward a vegetarian diet.2These growing concerns are already impacting many foodservice establishments and driving operators to call out premium menu claims. Consumers want, and are willing to pay more for menu items that are described as "hormone-free" (37%), "no preservatives"(37%) and "antibiotic-free" (36%).3
Sustainable Practices
Once considered "nice to have," sustainability and social responsibility are now expected within the foodservice industry. Studies show that 86% of restaurant patrons are most concerned with sustainability issues like ensuring product and ingredient safety while 78% are concerned with recycling and reusing.5According to Technomic, 63% of consumers said they are more likely to visit a foodservice establishment they view as socially conscious.5 And it's been reported that Gen Z-ers and Millennials often use social responsibility and sustainability as the driving factors behind their dining choices.5
A Sustainable Foodservice study reveals that customers most value fresh sourcing of ingredients and fair treatment of employees when it comes to the restaurants where they choose to eat. Make sustainable dining an easy choice for guests by sharing your sustainable efforts, such as ingredient sourcing, on your website and social media platforms. Promote your positive work environment and engage with the local community, inviting patrons to participate in these efforts with you.6 By elevating your efforts to be more transparent, your guests will see your commitment to sustainability and social responsibility and be more inclined to return to your establishment.
Panera recently became the first national restaurant chain to adopt new practices set forth by the Global Animal Partnership's Broiler Chicken Standard. The standards are aimed at improving the living environment of the animals, allowing outdoor access, and adopting a "pasture-centered" farm, where animals are removed from the pasture in times of inclement weather.4 Expect to see this trend, and additional transparent moves toward improved animal welfare practices to continue to grow.
Tech-Savvy Operation
In order to be successful, you must be ready to adapt to generational and technological changes that are shaping the way consumers engage with restaurant brands—from social media to digital marketing.7 With more than 74% of online adults engaging in social networking sites such as Facebook, Twitter and Instagram8, it is crucial to have a presence on these platforms. Social media offers you the opportunity to get the word out about your operation while also helping build your brand and communicate changes. Elevate your social media presence by sharing engaging content that invites interaction. Content can include anything that ties back to the restaurant while being of interest to the consumer, such as noteworthy info about the menu, restaurant or the chef.9
Whether creating an engaging website or leveraging new apps to increase efficiency and sales, there's no question that there is a place for technology in your operation. In addition to taking advantage of social media and mobile marketing, you should also consider using email newsletters, Google accounts, geo-targeted mobile ads, online contests, apps and digital loyalty programs to drive restaurant sales.
Get a leg up on your competition by leveraging current and upcoming trends to drive traffic. Remember that patron engagement is key to building a loyal fan base. Whether it's sharing your ingredient sourcing at the restaurant, your sustainability efforts on your social media channels, or offering incentive programs with the latest technology, engaging with patrons can help drive traffic and help boost your bottom line.
1Technomic Consumer Trend Report Series; Meat + Poultry, Consumers Prefer Transparency, November 2016
2Refrigerated & Frozen Foods, "Study: Restaurant Patrons Want Menu Transparency for Meat, Poultry," 6/16/16
3Technomic 2015
4CNBC, "6 Things you'll be Eating in 2017," 12/30/16
5Green Retailer Decisions, "Sustainability Gains Importance in the Foodservice Industry," 2/6/14
6National Restaurant Association, "Tell Customers About Your Restaurant's Sustainability Efforts," 2016
7Packaged Facts, "Foodservice Marketing Trends in the US: Technology, Mobile and Social Media," 6/2015
8PewResearch Center, "Social Networking Fact Sheet," 1/2014
9Restaurant Hospitality, "How Restaurant Social Media will Evolve in 2014," 1/16/14