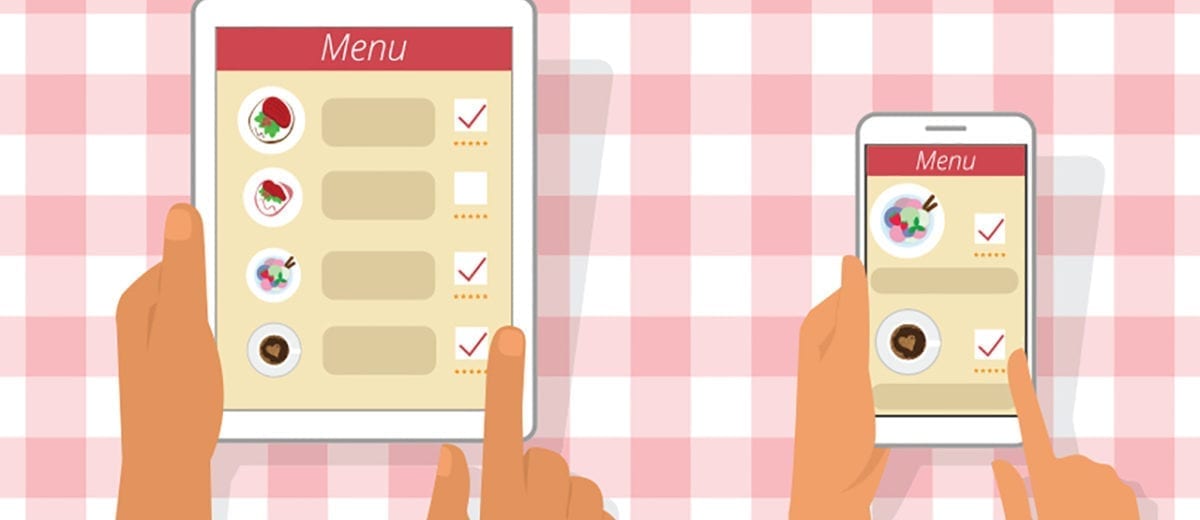 Easy Ways to Elevate Your Marketing Efforts
Are you clearly communicating what sets your restaurant apart with your marketing?
Did you know there are approximately 60,000 new restaurants opening each year and 50,000 closings—resulting in a net gain of about 10,000 restaurants opening in a typical year?1 Consumers have endless options when dining away from home. From organic menu offerings to unique promotions, make sure you are clearly communicating what sets your restaurant apart in your marketing initiatives. After all, the right marketing efforts can help drive traffic to your establishment and boost sales.
Leverage Your Menu
Having an effective menu can be one of your strongest marketing tools. Your menu will play a factor in forming a guest's first impression of your establishment. Therefore, your menu's content and language should clearly communicate your restaurant's concept. For example, many millennials seek out sustainable and more ethical food choices when dining out—regardless of whether it is fast food or fine dining—so being transparent on your menu is key. Millennials have also popularized "eating clean" and made feel-good terms such as "natural," "whole," and "organic" mainstream and a critical for menus.1
Consumers have also become more conscious of the impact food has on their health and the environment, especially when it comes to meat consumption. Some of the things they consider when it comes to meat consumption include animal welfare, sustainability and meat made without antibiotics, hormones or preservatives.2 More than 60% of consumers say "natural" meat is healthier and 73% say that meat without antibiotics is healthier.3 Demand for organic meat and poultry might be the most noteworthy trend, with 40% of meat eaters citing organic as important.2 Therefore, a menu that clearly conveys ingredient and animal welfare transparency can help a restaurant stand out among competitors.
Embrace Technology
In today's technology driven world, customers often turn to mobile and social channels as one of their first means of communication for real time news. Effective mobile marketing can be key in delivering timely messages to consumers when they are using their mobile phones. This gives restaurants the opportunity to easily communicate changes in business hours or special menu promotions.4
In addition, it's essential to have a presence on popular social platforms such as Instagram, Facebook, and Twitter. You should be actively engaging with your followers and posting high-quality food photos and insider promotions. For example, offer exclusive same-day promotions to your followers to help drive traffic. This rewards followers by giving them exclusive invitations to something they find valuable, thereby helping to build a stronger relationship, and encourages new followers who want to be in the know.
Email marketing is another great way to reach your customers. Getting email addresses from consumers is easier now than ever before, as more diners subscribe to proprietary apps (which require an email address); restaurants also incentivize consumers to trade their emails for deals, such as providing an email to receive a free entree. Email marketing can be used to alert your customers to menu special, promotions, coupons, events and more.5
Influence the In-Store Experience
Using table tents or displayettes in locations where customers order is a great way to encourage impulse buys of menu items with higher profit margins, such as appetizers or desserts. They can also be used to promote new menu items, LTO's or draw attention to premium menu attributes like organic chicken or turkey made without antibiotics. In addition to tabletop marketing, empty wall and counter space can be used for displays, merchandising or food photography.
Also, tabletop tablets and mobile apps have become a more modern way of engaging with customers. While tablets can speed up service, smart phones and mobile devices can take the customer experience even further with apps specifically designed for the hospitality industry. These foodservice friendly apps enable online ordering, make it easy to split or pay checks, and have the capabilities to easily re-order from previous tabs.7
Whether you choose to communicate through your menu, in store signage or the latest mobile apps, there are a variety of ways to market your restaurant. With the foodservice industry constantly growing, the right marketing efforts can go a long way when it comes to driving traffic and boosting your bottom line.
Content courtesy of Perdue Foodservice
1Restaurant Nutrition, "The Millennial Opportunity: Redefining Health," 5/19/16
2Refrigerated & Frozen Foods, "Study: Restaurant Patrons Want Menu Transparency for Meat, Poultry," 6/16/16
3Technomic, "Consumers Want Food Additives Subtracted from Menus, Finds Technomic's Consumer4Sight," 6/24/15
4Turnstyle, "Bad Weather No Match for Mobile Marketing," 3/1/16
5Mintel, "Fast Casual Restaurants Stand Out in US Foodservice," 3/10/16
6Foodservice Warehouse, "Merchandising, POP Displays and Advertising Within the Restaurant," 7/14/15
7Fast Casual, "Will Mobile Cause Table Ordering to Go the Way of the Dinosaur?," 11/11/15
For more news, information and articles like this, login to your GreatMenusStartHere.com account. A UniPro Foodservice resource.