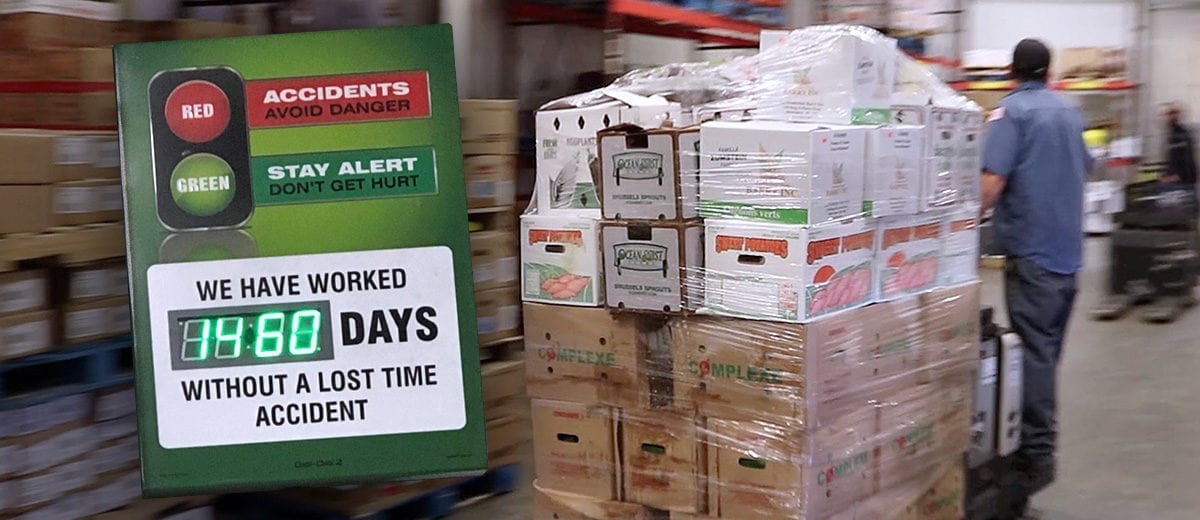 Dennis celebrates 4 years of safety!
It's been 1460 days since Dennis Paper & Food Service has had a Lost Time Accident or Injury!
Dennis has not only been smashing production, shipment and sales records – we are breaking safety records as well! We've reached a new milestone for employee safety; surpassing four years without a Lost Time Accident or Injury.  What an accomplishment!
Our employee-owners work hard in varying fast-paced environments to deliver the best foodservice products in New England. From our team of drivers who deal with all sorts of weather conditions, location challenges, and heavy freight loads; to our Account Executives who face slippery sidewalks, bustling kitchens and long hours spent driving throughout their territories; to our operations team working with heavy machinery and heavy freight in their work areas; to all the office staff that deal with repetitive motion all day long. Without safety being a key part of our company culture the likelihood of accidents occurring in any of these areas would increase. Bottom line, the commitment of our people makes safety possible. We are all very proud of this achievement and look forward to building our record to 5 years, 6 years, and beyond!
To celebrate this achievement, the Employee Safety Committee will be hosting a BBQ for or Day and Night Workers on July 24th.
Congratulations to all Dennis Paper & Food Service employees and thank you for working safe!
Keith Durrah
Director of Risk Management