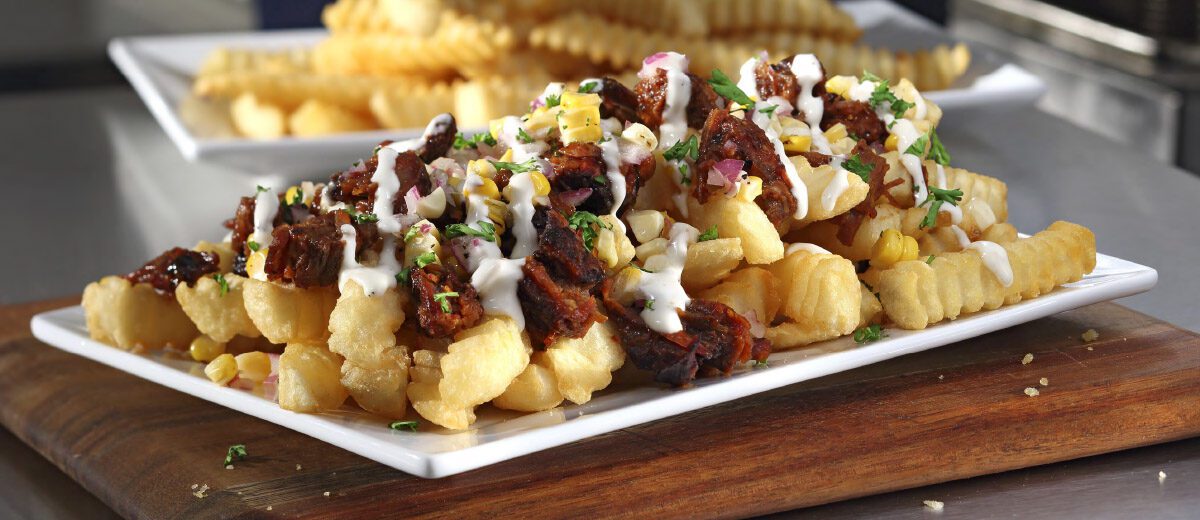 Fusion Cuisine: Growing Demand for Unique Offerings at Restaurants
There is a growing desire for more options, especially flavor exploration, and demand for fusion cuisine is growing among restaurant-goers.
Guests have become far too familiar with pared-down menus, limited specials, and little to no new menu items as operators deal with the strain of inflation, labor shortages, and supply-chain issues. However, as more people return to dining out, there is a growing desire for more options, especially flavor exploration.1
Fusion exploration
As predicted, fusion cuisine is a rapidly growing trend among restaurant-goers. Incorporating different flavor combinations is an easy and enticing way to refresh any menu.2 Customers crave new flavorful food combinations when they dine out. For example, the classic chicken sandwich paired with sweet and spicy flavors is projected to be one of the top menu trends in 2023. Combining this classic sandwich with interesting global spices and flavors adds a new twist on a menu staple.
Gen Z drives this desire
Gen Z diners are especially interested in menus offering unique and flavorful items.3 In fact, 44% say they love trying new and different food fusions. This is a great opportunity to engage your culinary creativity and explore using globally-inspired spices, sauces, and dips to some of your classic menu items. Encourage customers to continue coming back by offering unique dishes that combine flavors from different cultures.4 Not only will these trending fusion flavors meet the needs of your guests, but they also help avoid menu fatigue by offering exciting options to keep your menu dynamic.
Fulfill customer cravings
Not sure where to start? Considering building upon a familiar and versatile favorite like fries.5 48% of Gen Z say that they want to try new flavors paired with familiar options.3 Fries are an excellent foundation for fusion cuisine dishes because they are multifaceted and make menu items more approachable for your guests. This is certainly true for Gen Z, as they are more likely to regularly order french fries on restaurant visits than other generations.4 And frozen fries are cost-effective and not labor-intensive. Plus, they can help transform your menu, with dramatic items like Japchae fries with kimchi and Salsa Macha loaded fries. Fan favorites like fries, tots, sweet potatoes, and mashed potatoes are familiar foods everyone likes and pair well with just about any fusion flavor.
Download the LTO Playbook
Learn about the power of limited-time offers (LTOs) and how to build a successful one for your operation.
DOWNLOAD THE PLAYBOOK
Content courtesy of Lamb Weston via Operators-Edge.com
12023 Food Trends. Datassential Foodbytes. 2023
2What's Hot 2023 Culinary Forecast. National Restaurant Association. 2023
3Approachable Global Flavor Trends. Fryday Insider (February 2023)
4Bringing Gen Z To Restaurants. November 2022
5Fry Pairings, Amplifry 2021