Corned Beef Hash & Eggs – Reinventing St. Patrick's Day Leftovers
Turn your St. Patrick's Day leftovers into a Limited Time Offer with a creative corned beef hash.
If you have a stash of leftover corned beef… transform that stash into corned beef hash! Tender pieces of corned beef griddle-crisped with potatoes, onions transform into an irresistible side or a hearty main course. Put your own unique spin on it by incorporating other vegetables like fennel, leeks, celery root or sweet potatoes.
Start readying your leftovers for the big makeover by cubing the corned beef, potatoes and various other vegetables of choice. Transfer to a hot griddle or cast-iron pan to give the goods a nice hashy sear. Top with two sunny side eggs and finish with your super-secret sauce for the perfect breakfast – lovers LTO!
For another St. Patrick's day video recipe check out this twist on "Bangers & Mash".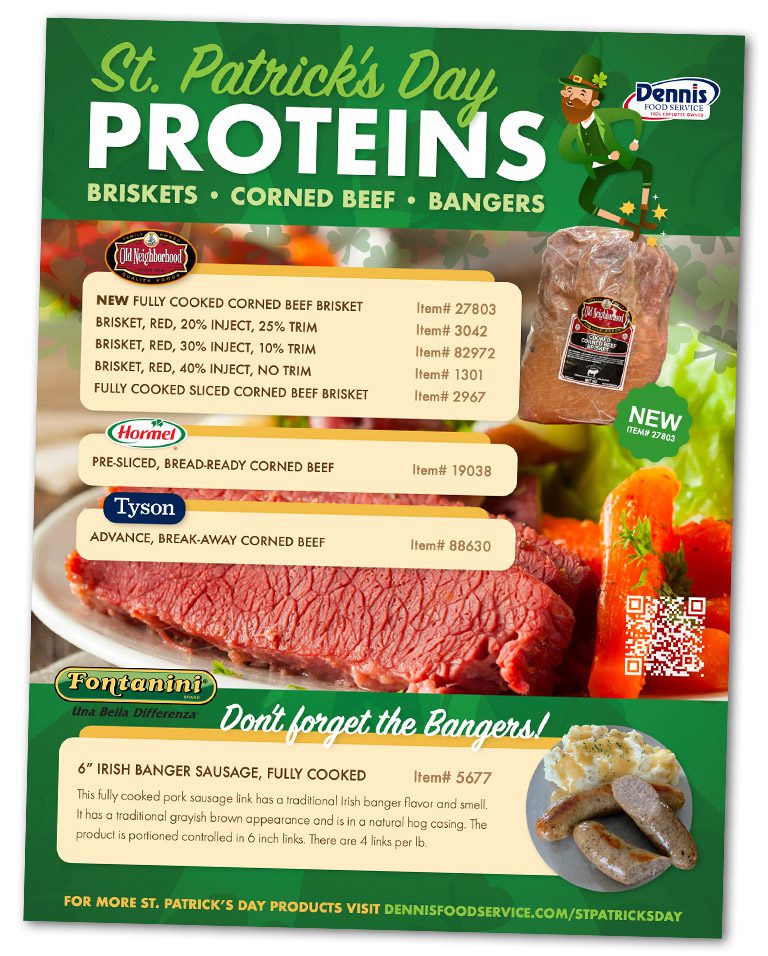 Find more ideas and video recipes on our St. Patrick's Day page.
Download our St. Patrick's Day Flyer 🍀
St. Patrick's Protiens  See More from the Test Kitchen