St. Patrick's Day – Corned Beef & Guinness with a Cocoa Twist
Watch molasses, cocoa powder, Guinness and dill pickles come together for a mouthwatering holiday meal.
We're serving up another classic St. Patrick's Day dish with a twist. It's hard to top a good corned beef dinner. Tender slices of spiced (corned) beef brisket cooked together with potatoes, slabs of cabbage and sweet onions to balance out that salt content that makes corned beef sooooooo guud. Although corned beef is the center point (along with beer) of most traditional St. Patrick's day celebrations – corned beef is diverse enough (and delicious enough) to win a spot on most menus year round.
For another St. Patrick's day video recipe check out this twist on "Bangers & Mash".
Foods for thought!
Corned Beef Stuffed Cabbage Leaves
Corned Beef & Cheese Curd Bruschetta
Corned Beef & Potato Croquettes
Corned Beef Surf & Turf… top with a shrimp & grain mustard cream sauce
Corned Beef Deviled Eggs
Corned Beef Egg Rolls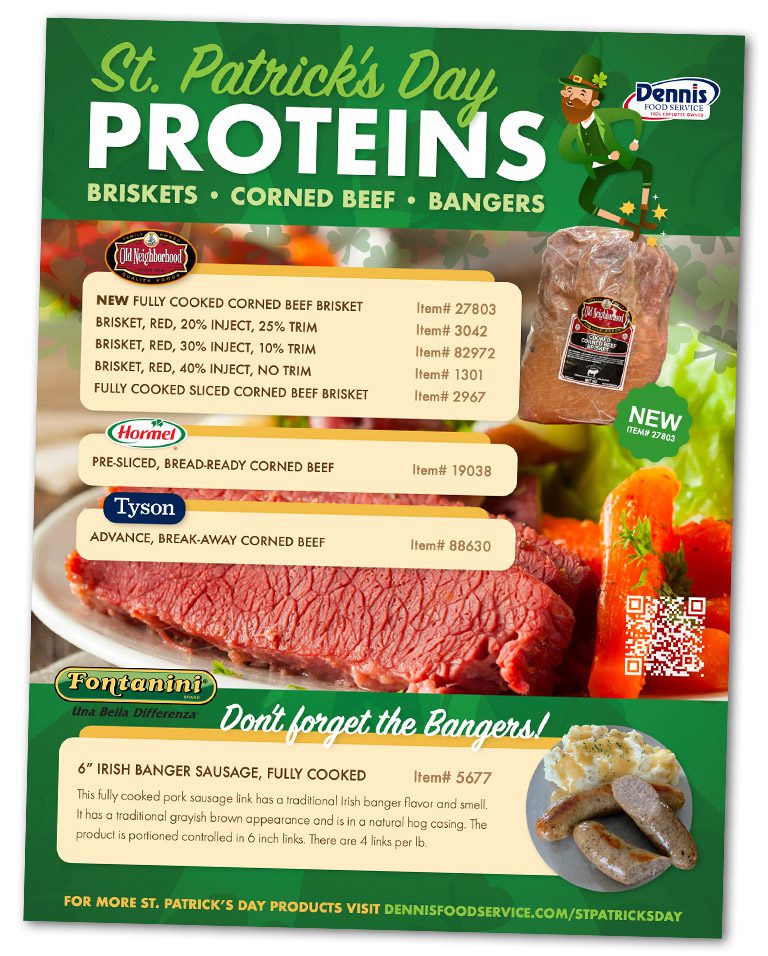 Find more ideas and video recipes on our St. Patrick's Day page.
Download our St. Patrick's Day Flyer 🍀
St. Patrick's Protiens  See More from the Test Kitchen