Chicken Chili Verde Empanadas
Green chilies and chicken are baked in pie dough rounds, for flaky Mexican empanadas.
INGREDIENTS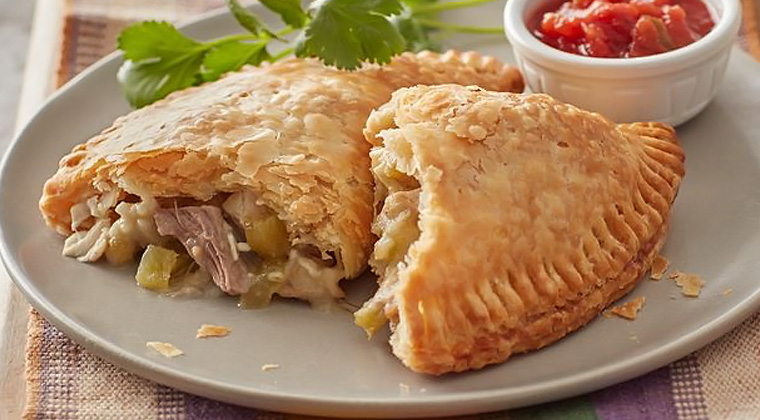 Serves: 12
12 frozen pie dough rounds
1 ea whole, large egg
2 tablespoon cool water
DIRECTIONS
Thaw pie dough, covered, at room temperature 15-30 minutes until flexible or refrigerate overnight.
Whisk egg and water together in small bowl; hold for assembly.
Combine chicken, chilies, salsa and cheese in large mixing bowl.
Deposit #12 (approx. 3oz) of mixture on half of dough round.
Brush edges of crust with beaten egg; fold dough over filling and crimp with fork to seal.
Place on parchment-lined sheet pan and bake as directed below until flaky; serve warm!
See More Recipes